A Portrait of Young McGonagall
Hi Fandom,
Recently there's been some discussion about McGonagalls age, and I found a little something that while it isn't concrete proof of her real age, it is at least something I found intereresting.
Below is the Painting of 'Young McGonagall as found on the walls of Gryffindor Tower. I found this image on the wikia, but have included it here for reference
It's quite a lovely piece, with no sign of an artists signature or date marking, however I did note the style of portraiture and fashion worn. The work has been done in the Victorian stlye which is generally the period of time of Queen Victorias Reign- approx 1837 - 1901.
Here's a similar artwork done by Whistler done in 1874 as a close example of the style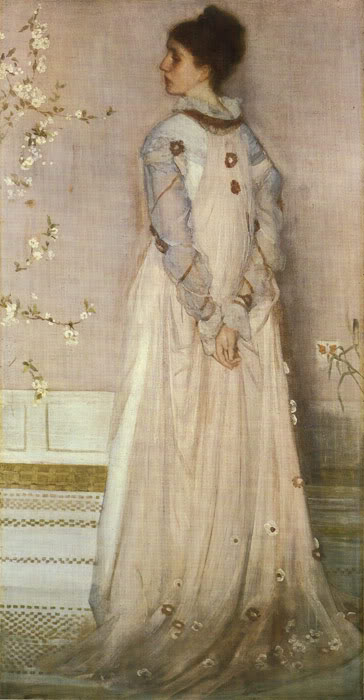 So this suggests the portrait was done well before what should be the 1950s for the originally calculated age.
I'm first to admit that wizarding style and fashion is 'retro' at best, so I know this really doesn't prove anything, but I thought perhaps there might be others out there who found it interesting as I did.