She-Hulk Trailer Dropped - The Loop
Play Sound
The following events occurred in the year 1994:
Events
Unknown date
Professor McGonagall and Professor Flitwick continue their examination of Harry's Firebolt.[10]
Harry continues his private lessons with Lupin.[11]
Thursday during fourth week of term: Harry learns of the Dementor's Kiss; Professor McGongall returns the Firebolt; Scabbers goes missing, presumably eaten by Crookshanks.[12]
Friday during fourth week of term: Last Gryffindor practice before Match against Ravenclaw; Harry tries Firebolt for first time.[13]
Saturday during fourth week of term, 11 a.m.: Gryffindor vs Ravenclaw Quidditch match. Gryffindors celebrate their win in the common room until 1 a.m.[14]
Sunday during fourth week of term:

Early hours before dawn: Sirius Black slashes Ron's bed curtains; castle searched again, but Black escapes.[15][16]
Security increased at Hogwarts; Sir Cadogan fired and Fat Lady returns to her duties with the addition of a group of Security Trolls.[17]

Two days after Black's break-in (Monday or Tuesday):
Friday, the week after Black's attack: Hagrid and Buckbeak travel to London for the Committee for the Disposal of Dangerous Creatures hearing.[20]
Saturday, one week after Black's attack: Ron and Harry, under his invisibility cloak, visit Hogsmeade, return to castle to learn from Hermione that Buckbeak is to be executed.[21]
Around Easter
Easter Holidays
Students spend the holiday completing homework; Ron works on preparing Buckbeak's appeal.[24]
Week after Easter Holidays
Tensions run high in lead-up to final Quidditch match with several scuffles breaking out in the halls.[25]
First weekend after Easter Holidays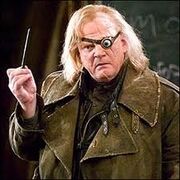 Original timeline
Second timeline
Third timeline
24 November:

When Albus Potter and Scorpius Malfoy travel to the second task in February 1995, they do not change the events of their most recent visit to 24 November 1994. Therefore, Cedric still fails the first task in this changed timeline.[68]
Fourth timeline
24 November:

Severus Snape, Hermione Granger, Ron Weasley, and Scorpius Malfoy arrive back in time from 29 October, 2020 of the second revised timeline. The two boys from the original timeline attempt to use a Disarming Charm to stop Cedric Diggory from succeeding, but Hermione uses a Shield Charm to stop them and try and turn things back to how they were in the original timeline. Cedric Diggory successfully uses a Transfiguration spell to change a rock into a dog to distract the dragon. He is burned, but retrieves the egg and passes.[68]
Even though Cedric completed the first task, it still didn't happen in the original timeline, since Scorpius has yet to correct the second task. Once he did, the fourth timeline was ended and the original timeline was restored.[68]
Original timeline
Second timeline
Third timeline
25 December:

The Yule Ball of the Triwizard Tournament is held. Ron Weasley goes with Padma Patil and Hermione Granger goes with Viktor Krum. Without realising, seeing this sparks jealousy in Ron Weasley, which later leads to him and Hermione Granger falling in love. It is the same as the second timeline since Scorpius is yet to change his intervention in the first task.[68]
Fourth timeline
25 December:

Scorpius Malfoy, Hermione Granger, Ronald Weasley and Severus Snape time travel from the third timeline and use a Shield Charm to fix their intervening in the first task. It changes the future to a fifth timeline where the day of the Yule Ball happened the same way it did in the original timeline, although since they still haven't fixed their intervening in the second task, it is not completely the same. They eventually do and the original timeline is restored.[68]
Individuals who started at Hogwarts
Unknown house
Known individuals who graduated from Hogwarts
Deaths
Behind the scenes
Notes and references
External links
See also