Wiki Targeted (Entertainment)
Play Sound
The following events occurred in the year 1995: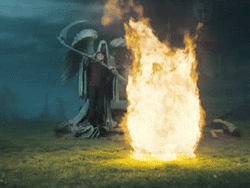 Events
Unknown date
22 February (Monday): Harry was so so nervous about the impending second task, he stops eating again.[7]
Original timeline
Second timeline
Third timeline
Fourth timeline
24 February:

Scorpius Malfoy travels in time from 29 October, 2020 of the third timeline to the first task. Scorpius Malfoy uses a Shield Charm to stop his other self intervening in the first task. He has yet to stop the intervening with the second task but when he does, it turns things back to how they were in the original timeline.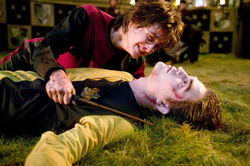 Bright and cold Saturday:[89]
Next day (Sunday): Hermione goes to speak with Hagrid about reasonable Care of Magical Creature lessons.[94]
Next day (Monday): Hagrid reappears at the Staff table.[95]
Next day (Tuesday):
Quidditch
Known individuals that graduated from Hogwarts
Births
Deaths
Behind the scenes
External links
See also
Notes and references