28 December is the 362nd day of the year (363rd in leap years). There are 3 days remaining until the end of the year.
Events
Behind the scenes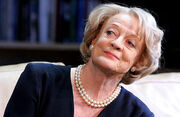 External links
Notes and references
↑ This is calculated based on Harry and Hermione going to Godric's Hollow on Christmas Eve. When Harry wakes up, he notes that "he could tell that it was almost dawn" (Deathly Hallows, Ch. 18), therefore the morning of 25 December. He kept watch until the sun rose, and Hermione later takes over the watch at midnight (early morning December 26). It is "after two nights of little sleep" (nights of 26 December and 27) that Harry spots the silver doe and follows it.