"Is this all real? Or has this been happening inside my head?"

The topic of this article is of a real-life subject that has been mentioned "in-universe" in a canon source. The Harry Potter Wiki is written from the perspective that all information presented in canon is true (e.g., Hogwarts really exists), and, as such, details contained in this article may differ from real world facts.
Australia, formerly known as the Antipodes,[1] is a country comprising the mainland of the Australian continent, the island of Tasmania and numerous smaller islands. The capital city of Australia is Canberra.[2]
Magical Games and Sports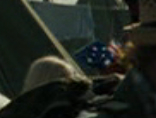 Quidditch is believed to have become popular in Australia in the 18th century. Because large parts of the Australian outback is remote and uninhabited, they make ideal locations for Quidditch pitches. Australia also has its own National Quidditch team and National Quidditch Stadium. The Australian Quidditch League also includes teams from other countries of Oceania.[3]
Australian, just as many other Antipodean Quidditch players are characterised by their speed and showmanship. Two dominating teams had so much enmity to each other that a popular response to an unlikely claim or boast arose in Australian wizarding community: "Yeah, and I think I'll volunteer to ref the next Thunderer–Warrior game."[3]
Australian Quidditch teams
Magical Beasts and Beings
Gilderoy Lockhart claimed to have defeated the Wagga Wagga Werewolf. Wagga Wagga is an inland city/town in Australia.[5][6]
The Billywig is native to Australia. A real legend exists in Australia about a beast with a similar name, the Bunyip.[7]
The Antipodean Opaleye is a dragon breed native to New Zealand though it is said to have migrated to Australia when room is scarce in its native land.[7]
The Dramaius is native to Australia. It is described as the magical form of an Emu.
The Marcopus is a Magical Kangaroo that is native to Australia
The Indicus is the magical form of a Redback Spider. It is native to Australia.
Magical History
Known locations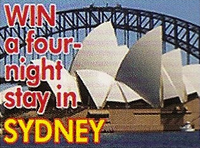 Behind the scenes
Nina Young who plays the Grey Lady is an Australian actress.[9]
In Wonderbook: Book of Potions, Zygmunt Budge refers to Australia in a manner implying it was well known in Britain during his lifetime. This is either an anachronism (the first recorded European discovery of Australia was in 1606, roughly a century after Budge's work) or an indication that wizarding Britain discovered Australia earlier than the Muggles.
External links
Appearances
Notes and references
*Disclosure: Some of the links above are affiliate links, meaning, at no additional cost to you, Fandom will earn a commission if you click through and make a purchase. Community content is available under
CC-BY-SA
unless otherwise noted.