Blodwyn Bludd
(b.
1923
), also known as the
Vampire from the Valleys
, was a
vampire
singer from the
Valleys
region of
Wales
. He was famous for his bass-baritone voice and for singing to his victims before sinking his fangs into their necks.
[1]
Behind the scenes
This character's name was clearly constructed primarily as a play on the word "blood," since Blodwyn is actually a girl's name, and means "white flowers" in Welsh.[2] The surname, using correct Welsh pronunciation, would lose its vampiric connotations, as it would be pronounced "Bleeth" (th as in 'the', not as in 'teeth').
Appearances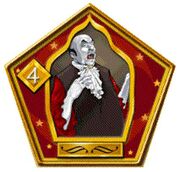 Notes and references
Community content is available under
CC-BY-SA
unless otherwise noted.