Spider-Man: No Way Home Trailer Dropped - The Loop
Play Sound
"Is this all real? Or has this been happening inside my head?"

The topic of this article is of a real-life subject that has been mentioned "in-universe" in a canon source. The Harry Potter Wiki is written from the perspective that all information presented in canon is true (e.g., Hogwarts really existed), and, as such, details contained in this article may differ from real world facts.
"'Family,' said Hagrid gloomily. 'Whatever yeh say, blood's important…' And he wiped a trickle of it out of his eye."
— Hagrid mopes at the Three Broomsticks Inn while suffering injuries caused by Grawp in 1996
Blood is a liquefied substance in some organisms, like humans, that carries oxygen throughout the body. In some creatures, blood was known to possess magical qualities.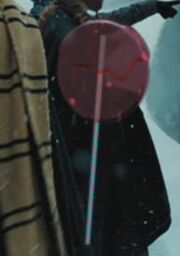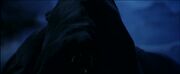 Behind the scenes
Appearances
Notes and references
↑ 1.0 1.1 Harry Potter and the Half-Blood Prince, Chapter 26 (The Cave)
↑ 3.0 3.1 Harry Potter and the Philosopher's Stone, Chapter 15 (The Forbidden Forest)
↑ Harry Potter and the Half-Blood Prince, Chapter 24 (Sectumsempra)
↑ 6.0 6.1 Harry Potter and the Half-Blood Prince, Chapter 28 (Flight of the Prince)
↑ Harry Potter and the Deathly Hallows, Chapter 5 (Fallen Warrior)
↑ Harry Potter and the Order of the Phoenix, Chapter 22 (St Mungo's Hospital for Magical Maladies and Injuries)
↑ Harry Potter and the Half-Blood Prince, Chapter 15 (The Unbreakable Vow)
↑ Harry Potter and the Prisoner of Azkaban, Chapter 10 (The Marauder's Map)
↑ Harry Potter and the Order of the Phoenix, Chapter 13 (Detention with Dolores)
↑ Harry Potter and the Deathly Hallows, Chapter 31 (The Battle of Hogwarts)
↑ Harry Potter and the Chamber of Secrets, Chapter 11 (The Duelling Club)
↑ Harry Potter and the Goblet of Fire, Chapter 32 (Flesh, Blood and Bone)
↑ Harry Potter and the Deathly Hallows, Chapter 36 (The Flaw in the Plan)
↑ Harry Potter and the Half-Blood Prince, Chapter 29 (The Phoenix Lament)