Warning!

At least some content in this article is derived from information featured in Harry Potter: Hogwarts Mystery. Spoilers will be present within the article.
"The guard was confused. He stared down at the thin, golden Probe and then at his companion, who said in a slightly dazed voice, 'Yeah, you've just checked them, Marius."
— The Gringotts guards, bewitched by Harry Potter with this charm
The Confundus Charm[5] (Confundo)[1] was a charm which confused and misdirected the target.[1] It worked on living and inanimate things, as long as the target had a mind to be confused.[5] There were varying degrees of confusion that could be caused by the spell, ranging from becoming unaware of the current situation, forgetting important information, or becoming particularly impressionable.[2]
Casting
The spell took a degree of skill to cast, and became increasingly difficult the more complicated the misdirection was. For instance, when Newt Scamander and Hermione Granger used it to bypass wizarding security officers (though both of whom were notably very skilled with charms), be it in order to pass by unnoticed or by making them think they had already gone through the security check, it was typically a simple matter of quickly pointing their wands at the target and cast it quickly and discreetly.[1][6] When, however, Severus Snape sought to imprint an elaborate plan onto Mundungus Fletcher and trick him into thinking that not only was the plan of his making, but to give him the idea of proposing it to the Order of the Phoenix, he had to give such considerable focus to the task that he had to "frown in concentration".[7]
Effects
"I was better than that McLaggen anyway. Did you see him lumbering off in the wrong direction on his fifth? Looked like he'd been Confunded..."
— Ron Weasley describing Cormac McLaggen's poor Quidditch performance due to this charm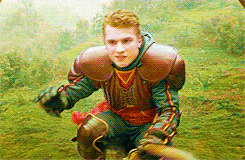 Someone who had been affected by this charm was said to have been "Confunded". Immediately after the spell had been cast; the Confunded person would shudder when the spell hit them. It would cause any of varying degrees of confusion, from a simple trick[8] to making a person believe that they had come up with a complex plan when said plan was given to them by the caster.[7]
Not only did the spell work on living creatures, but it also was able to affect sentient objects, as demonstrated when Barty Crouch Junior Confunded the Goblet of Fire, though this was noted to be a difficult task, as the Goblet itself was a powerful magical artefact.[5]
History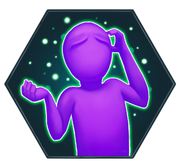 During the 1989–1990 school year at Hogwarts School of Witchcraft and Wizardry, Professor Filius Flitwick taught this charm to fifth year students in Charms class, in preparation for their upcoming Ordinary Wizarding Levels.[9]
In 1994, after the encounter at the Shrieking Shack in Hogsmeade, Severus Snape expressed his belief that Sirius Black had used the charm to bewitch Harry Potter, Ronald Weasley and Hermione Granger after the three of them attacked Snape with the Disarming Charm in the shack. As such, he refused to believe their pleas that Sirius Black was in fact an innocent man in the Hospital Wing.[10]
Known uses
Possible uses
| Caster(s) | Date | Notes |
| --- | --- | --- |
| Unknown | 1997 | It was speculated that a Confundus Charm had been placed on Dawlish, who was known to be susceptible.[14][15] |
Known practitioners
Etymology
Confundus, as well as the incantation Confundo, are derived from the Latin verb cōnfundere (cōnfundō - cōnfundere - cōnfūdī - cōnfūsum), meaning "to confuse, to perplex."
Behind the scenes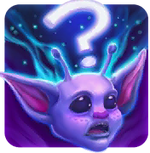 In the films and video games, the incantation for this charm is Confundus, and not Confundo as it should be.
Professor Severus Snape theorised to Minister Cornelius Fudge, and tried unsuccessfully to convince Albus Dumbledore into agreeing, that Sirius Black could have bewitched Harry Potter and Hermione Granger with this charm; however, this was incorrect, as Black was actually telling the truth. This, however, could merely have been a cover-up to attempt to protect Harry due to his lasting love for his mother, and the reason he did the same for Hermione and Ron may have been that it would seem odd if only Harry was supposedly Confunded when all three of them attacked him.
Ronald Weasley used this spell to trick his Driving Examiner into letting him pass his driving test, which may have constituted a breach of the International Statute of Secrecy, but it is unknown if Ron faced any repercussions about it. It is possible that it was not considered a breach if no one noticed that magic was used.
Appearances
Notes and references
↑ 2.0 2.1 2.2 Confundo - Pottermore
↑ 5.0 5.1 5.2 Harry Potter and the Goblet of Fire, Chapter 17 (The Four Champions)
↑ 7.0 7.1 7.2 7.3 Harry Potter and the Deathly Hallows, Chapter 33 (The Prince's Tale)
↑ 8.0 8.1 8.2 Harry Potter and the Half-Blood Prince, Chapter 11 (Hermione's Helping Hand)
↑ 9.0 9.1 9.2 Harry Potter: Hogwarts Mystery, Year 5, Chapter 27 (A New Danger) - Charms Lesson "Confundus Charm"
↑ Harry Potter and the Prisoner of Azkaban, Chapter 21 (Hermione's Secret)
↑ 11.0 11.1 Harry Potter and the Goblet of Fire, Chapter 35 (Veritaserum)
↑ 12.0 12.1 Harry Potter and the Deathly Hallows, Epilogue (Nineteen Years Later)
↑ Harry Potter and the Deathly Hallows, Chapter 1 (The Dark Lord Ascending)
↑ Harry Potter and the Deathly Hallows, Chapter 15 (The Goblin's Revenge)
*Disclosure: Some of the links above are affiliate links, meaning, at no additional cost to you, Fandom will earn a commission if you click through and make a purchase. Community content is available under
CC-BY-SA
unless otherwise noted.