Albus Potter: "Bombarda?"
Scorpius Malfoy: "And wake up everyone in Hogwarts?"
— A discussion over how to destroy a Time Turner
The Exploding Charm[2] (Bombarda) was a charm that detonated the target in a small explosion.[2] One use for this explosion was to blast open sealed doors or to blow bars off of windows.[1] The incantation Bombarda Maxima was a stronger, more powerful variation of this spell.[4]
History
During the 1987–1988 school year, this spell was taught to fourth years in Charms class by Professor Filius Flitwick, at Hogwarts School of Witchcraft and Wizardry.[2]
Scorpius Malfoy noted that the explosions conjured up by Bombarda were rather noisy, and thus inconvenient for when trying to destroy something stealthily.[5]
During the Calamity in the 2010s, volunteer wizards and witches of the Statute of Secrecy Task Force heavily used the Exploding Charm in their mission to overpower Confoundables, in order to free Foundables. For example, the charm was highly useful at exploding large spheres of water which trapped British Ministry of Magic employees, and for fending off large red serpents which were guarding baby Unicorns.[3]
Known practitioners
Etymology
Based off of the English word "bombard", meaning: attack (a place or person) continuously with bombs, shells, or other missiles.
See also
Behind the scenes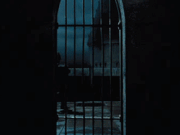 Appearances
Notes and references
*Disclosure: Some of the links above are affiliate links, meaning, at no additional cost to you, Fandom will earn a commission if you click through and make a purchase. Community content is available under
CC-BY-SA
unless otherwise noted.