Jurassic World: Dominion Dominates Fandom Wikis - The Loop
Play Sound
"Is this all real? Or has this been happening inside my head?"

The topic of this article is of a real-life subject that has been mentioned "in-universe" in a canon source. The Harry Potter Wiki is written from the perspective that all information presented in canon is true (e.g., Hogwarts really existed), and, as such, details contained in this article may differ from real world facts.
Great Britain is a large European island, located to the northwest of the main continent. The island consists of England, Scotland and Wales, which, along with Northern Ireland, make up one sovereign state, the United Kingdom.
Muggle government
The island is administrated by the Prime Minister of the United Kingdom in the Muggle world, which consists of England, Scotland, Wales, and Northern Ireland in the Muggle world.
Magical government
It was governed by the British Ministry of Magic in the wizarding world.
Even though Ireland is not part of the United Kingdom, it was part of the British Ministry of Magic in the wizarding world as of 1994.[1]
Magical education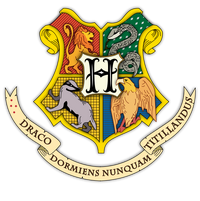 Many British wizards and witches attended Hogwarts School of Witchcraft and Wizardry in Scotland. Established around the 10th century, Hogwarts was considered to be one of the finest magical institutions in the wizarding world.
Children with magical abilities were enrolled at birth, and acceptance was confirmed by owl post at age eleven. 
Those who did not wish to attend Hogwarts have the option of home-schooling. Durmstrang Institute also accepted British students if they had wizarding heritage, evident by Draco Malfoy telling people how his parents were originally going to send him there.
Magical creatures
Nationwide
England
Scotland
Wales
Europe
The following creatures were found in certain regions of Europe that Great Britain falls under:
North Sea
The following creatures were found throughout the North Sea:
Atlantic Ocean
The following creatures were found throughout the Atlantic Ocean:
Worldwide
The following creatures were all found worldwide:
Magical plants
England
Scotland
Magical games and sports
England
Scotland
Wales
Northern Ireland
Food and beverages
Known locations
Behind the scenes
External links
Appearances
Notes and references