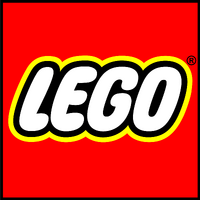 LEGO is a famous Danish construction toy company based on Billund, Denmark which released various toy sets based on the Harry Potter series. Other companies have produced four licenced video games based on those sets and the Harry Potter film series in general.
In 2001, LEGO has produced and released LEGO Harry Potter, a series of fourteen toy sets based on the film adaptation of Harry Potter and the Philosopher's Stone, which prompted the release of videogame version of this set called LEGO Creator: Harry Potter. LEGO Harry Potter later expanded to include more toy sets which have been released concomitantly with the film series. Until the Order of the Phoenix film in 2007, a total of forty sets and a sequential video game based on the second film, Creator: Harry Potter and the Chamber of Secrets (released in 2002) have been produced. The series then stopped releasing Harry Potter-themed toys for three years.
However, between 2010 and 2011, the series saw a revival with the release of twelve new sets and two titles on the remastered LEGO video game series: LEGO Harry Potter: Years 1-4 (based on the first four years in the series) and LEGO Harry Potter: Years 5-7 (based on the last three years in the series). Both video games received positive reviews from the public and a considerably larger success in comparison to the two older titles.
External links