5 of the Most Important Creatures in Harry Potter
Play Sound
"Well, I think we should put it back in order for them, don't you?"

This entry needs to be cleaned up to conform to a higher standard of quality.
Improvements needed: Many non-magical animals are placed under "Beasts", which needs fixing.
See How to Edit for help, or this entry's Talk Page.
For all identified magical creatures which existed in the wizarding world.
Beasts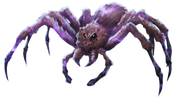 Beings
Spirits
Non-Beings
Spirit-Beings
Imaginary/mythical/not proven real
Unknown classification
Below is the list of non-magical animals used in the Wizarding World. These animals have some magical properties, are used as pets, used in potions or are present in the Folio Bruti.
Notes and references