We're Getting Mutants in the MCU - The Loop
Play Sound
Warning!

At least some content in this article is derived from information featured in Harry Potter: Puzzles & Spells. Spoilers will be present within the article.
"There wasn't much room inside. Every inch of wall was hidden by cages. It was smelly and very noisy because the occupants of these cages were all squeaking, squawking, jabbering or hissing."
— Description
The Magical Menagerie was a magical creature shop in North Side, Diagon Alley,[1] across the street from Florean Fortescue's Ice Cream Parlour.[2]
Description
There were cages of pets on display. It was very cramped, noisy and smelly with every inch of wall covered by cages. It sold all kinds of animals — Streelers, Fire Crabs, sleek black rats that were very intelligent, owls, ravens, cats of every colour, Puffskeins, transforming rabbits and much more.[2]
History
The witch working behind the counter at the Magical Menagerie wore heavy black spectacles and offered advice to customers.
The Menagerie was where Ron Weasley bought some Rat tonic for his pet rat, Scabbers, (who was really Peter Pettigrew, hiding in his animagus form) and Hermione Granger got her cat-Kneazle crossbreed, Crookshanks. The saleswoman stated that Crookshanks had been an inhabitant of the store for a long while, as no one wanted him.[2] Crookshanks also proved to be valuable to the trio during the events of the 1993–1994 school year.
Known creatures for sale
"A pair of enormous purple toads sat gulping wetly and feasting on dead blowflies. A gigantic tortoise with a jewel-encrusted shell was glittering near the window. Poisonous orange snails were oozing slowly up the side of their glass tank, and a fat white rabbit kept changing into a silk top hat and back again with a loud popping noise. Then there were cats of every colour, a noisy cage of ravens, a basket of funny custard-coloured furballs that were humming loudly, and, on the counter, a vast cage of sleek black rats which were playing some sort of skipping game using their long bald tails."
— Creatures on display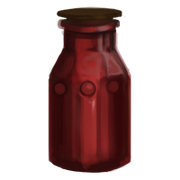 Other products for sale
Behind the scenes
Appearances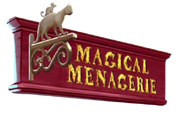 Notes and references