Boba Fett Returns - The Loop
Play Sound
Warning!

At least some content in this article is derived from information featured in Harry Potter: Hogwarts Mystery. Spoilers will be present within the article.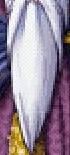 "Merlin's beard" was a common wizarding expression used to show surprise.[1][2][3][4][5][6][7][8][9][10][11] There were several coarser variants, including "Merlin's pants",[12][13] "Merlin's most baggy Y-fronts",[13] (said by Ronald Weasley) and "Merlin's saggy left —" (Arthur Weasley interrupted Ronald Weasley before he could complete this last expression).[12] This might have been more insulting than others because of Molly Weasley's reaction.
Amos Diggory, like many others, used this expression when he first met Harry Potter.[1]
Behind the scenes
Appearances
Notes and references
↑ 1.0 1.1 Harry Potter and the Goblet of Fire, Chapter 6 (The Portkey)
↑ Harry Potter and the Goblet of Fire, Chapter 25 (The Egg and the Eye)
↑ Harry Potter and the Order of the Phoenix, Chapter 7 (The Ministry of Magic)
↑ Harry Potter and the Order of the Phoenix, Chapter 9 (The Woes of Mrs Weasley)
↑ Harry Potter and the Order of the Phoenix, Chapter 20 (Hagrid's Tale)
↑ Harry Potter and the Order of the Phoenix, Chapter 24 (Occlumency)
↑ Harry Potter and the Order of the Phoenix, Chapter 27 (The Centaur and the Sneak)
↑ Harry Potter and the Order of the Phoenix, Chapter 36 (The Only One He Ever Feared)
↑ Harry Potter and the Half-Blood Prince, Chapter 1 (The Other Minister)
↑ Harry Potter and the Half-Blood Prince, Chapter 22 (After the Burial)
↑ Harry Potter and the Deathly Hallows, Chapter 8 (The Wedding)
↑ 12.0 12.1 Harry Potter and the Deathly Hallows, Chapter 6 (The Ghoul in Pyjamas)
↑ 13.0 13.1 Harry Potter and the Deathly Hallows, Chapter 12 (Magic is Might)