"Ministry of Magic? People like you in government? Oh, this explains everything, everything, no wonder the country's going to the dogs."
A Ministry of Magic is the primary governing body of the magical community in many countries. Headed by a Minister for Magic, a Ministry of Magic is responsible for regulating and enforcing laws for the magical community, as well as keeping said community hidden from the Muggle world.
In Britain, at least, the term "Ministry of Magic" seems to be synonymous with "form of wizarding government", since the term is, on occasion, loosely applied to also refer to the Wizards' Council that preceded the Ministry.[1]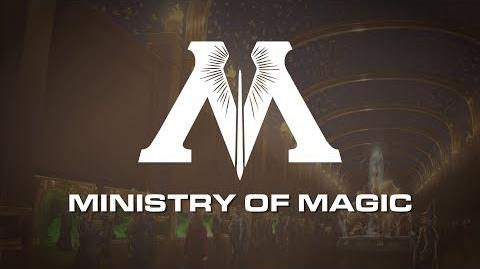 Known countries with Ministries of Magic
Behind the scenes
Known alternative forms of magical government:
Appearances
Notes and references
Community content is available under
CC-BY-SA
unless otherwise noted.