Jurassic World: Dominion Dominates Fandom Wikis - The Loop
Play Sound
"All at once there was a scraping noise and the egg split open. The baby dragon flopped onto the table. It wasn't exactly pretty; Harry thought it looked like a crumpled, black umbrella. Its spiny wings were huge compared to its skinny jet body, it had a long snout with wide nostrils, the stubs of horns and bulging, orange eyes."
The Norwegian Ridgeback was a species of dragon that was native to Norway, and its typical habitat was the Northern mountains. It was said to physically resemble a Hungarian Horntail.[1]
History
In 1802, a Norwegian Ridgeback was reported to have carried off a Whale Calf off the coast of Norway.[1]
In 1991, Rubeus Hagrid received a Norwegian Ridgeback egg from a hooded stranger in a pub. After hatching the egg, Hagrid named the creature Norbert, and tried to raise it with the help of Harry Potter, Hermione Granger and Ronald Weasley.[2] However, the dragon was discovered, and eventually Hagrid gave Norbert to Charlie Weasley, who took the young dragon to live with others of its kind in the Romanian Dragon Sanctuary where he worked.[2]
By 1997, it was discovered that Norbert was in fact a female dragon, so her name was changed to Norberta. Charlie mentioned this during his brother's wedding, saying that she was too vicious to be a male.[3]
During the 2008–2009 school year, Ivy Warrington, another student and a Centaur battled a Norwegian Ridgeback in the Forbidden Forest.[4]
During the Calamity which affected the wizarding world during the 2010s, whirlwind Confoundables trapped baby Norwegian Ridgeback Foundables, for which members of the Statute of Secrecy Task Force had to overpower with the spell Meteolojinx Recanto.[5]
Description and traits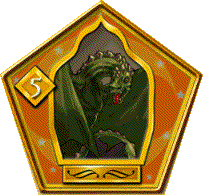 It resembled the Hungarian Horntail, except for the black ridges on its back, the browner texture in its scales, and its less hostile attitude.[1] It had venomous fangs,[2] and its food of choice was large mammals, including aquatic mammals, which was unusual for a dragon.[1] Its eggs were black, and young Ridgebacks developed the ability to shoot flame earlier than any other breeds (around one to three months).[1] Female Ridgebacks were generally more ferocious than the males.[3]
Etymology
Norwegian Ridgeback is likely a play on Rhodesian Ridgeback, a South African hunting dog used, among other things, to hunt lions. Two other breeds of ridgeback dog exist, the Thai Ridgeback, and the Phu Quoc Ridgeback. Additionally, Ridgeback is a British bicycle company.
Behind the scenes
Appearances
Notes and references