Jurassic World: Dominion Dominates Fandom Wikis - The Loop
Play Sound
"Is this all real? Or has this been happening inside my head?"

The topic of this article is of a real-life subject that has been mentioned "in-universe" in a canon source. The Harry Potter Wiki is written from the perspective that all information presented in canon is true (e.g., Hogwarts really existed), and, as such, details contained in this article may differ from real world facts.
Paris is the largest city and capital of the country France.[1]
History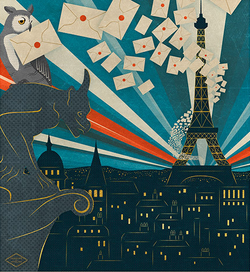 The wizarding hat-maker Madame Bonhabille was based in Paris in the late 19th century.[2] Headmistress Eupraxia Mole commissioned her to make a bespoke hat for Peeves, the resident poltergeist of Hogwarts School of Witchcraft and Wizardry, as a conciliatory gesture in the wake of then-Hogwarts Caretaker Rancorous Carpe's attempt to get rid of him.[2]
In the 1920s, the wizarding community in Paris was quite glamourous and beautiful. It was much freer than in New York and was similiar to the wizarding community in England.[3] In the 6 December 1926 issue of The New York Ghost, it was reported that an international manhunt for Gellert Grindelwald was underway in several cities, including Paris.[4]
In September 1927, Newt Scamander travelled to Paris to find Credence Barebone. This happened on Albus Dumbledore's orders.[5]
According to himself, Victor Ketsueki attended all-night parties in the catacombs beneath Paris after he was allegedly turned into a vampire during the summer of 1990.[6]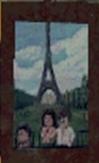 Vernon and Petunia Dursley took a holiday to Paris at some point.[7]
The Which Witch? fashion show took place in Paris in early 1992.[8] It was attended by London clothier Madam Malkin, who closed down her shop while she was away.[8]
The Daily Prophet once reported in its section on international weather that it would be 21° in Paris.[9]
Known locations
Behind the scenes
Appearances
Notes and references

This article about a location is a stub. You can help by expanding it.