"Is this all real? Or has this been happening inside my head?"

The topic of this article is of a real-life subject that has been mentioned "in-universe" in a canon source. The Harry Potter Wiki is written from the perspective that all information presented in canon is true (e.g., Hogwarts really exists), and, as such, details contained in this article may differ from real world facts.
"Well, I think we should put it back in order for them, don't you?"

This article or section needs to be cleaned up to conform to a higher standard of quality.
See How to Edit for help, or this article's talk page.
"While there have been no proven referee slayings since [1357], there have been several incidences of broom-tampering over the centuries, the most dangerous being the transformation of the referee's broom into a Portkey, so that he or she is whisked away from the match halfway through and turns up months later in the Sahara Desert."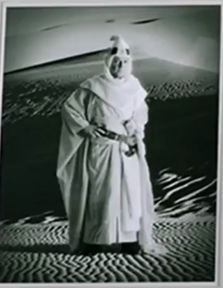 The
Sahara Desert
is the world's largest hot desert, covering most of Northern
Africa
.
History
An unidentified Quidditch referee once found himself transported there, as his broomstick was transformed into a Portkey halfway through a Quidditch match.[1] It appears that this is a semi-common occurrence with Quidditch referees.[1]
Gilderoy Lockhart apparently once travelled to the Sahara Desert and took at least one photo there.[2]
Appearances
Notes and references
*Disclosure: Some of the links above are affiliate links, meaning, at no additional cost to you, Fandom will earn a commission if you click through and make a purchase. Community content is available under
CC-BY-SA
unless otherwise noted.