Jurassic World: Dominion Dominates Fandom Wikis - The Loop
Play Sound
"With the Severing Charm, cutting or tearing objects is a simple matter of wand control. The spell can be quite precise in skilled hands, and the Severing Charm is widely used in a variety of wizarding trades. Useful as it is, this charm should be practised with caution, as a careless swipe of the wand can cause injury."
The Severing Charm (Diffindo) was a charm used to precisely and accurately cut something.[1] If used inappropriately, it could cause death or injury.[1]
It was taught in first-year,[4] fourth-year[5] and fifth-year[3] Charms classes at Hogwarts School of Witchcraft and Wizardry. It was also covered in first-year[6] and second-year[2] Herbology classes at Hogwarts.
A spellbook for this charm could be found in one of the Herbology greenhouses;[2] the charm was also detailed in both Book of Spells[1] and The Standard Book of Spells, Grade 1.[4]
History
"The Severing Charm was created in the fifteenth century by wizarding seamstress Delfina Crimp who created it as an easy and convenient way of cutting cloth and thread."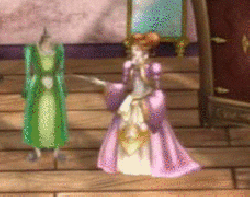 This spell was invented in the fifteenth century by seamstress and witch Delfina Crimp. She made the spell because prior to her discovery, most spells used to cut things (such as the fabric she wanted to cut magically) were apt to burn or shred things. However, a rival Muggle clothes maker, Snickerton, realised that she could do magic and raided her shop with friends. They held her tied up and nearly killed her. However, she convinced them to release her to scratch a wart on her chin. When allowed to do so, she drew it out, revealing the wart to be her hidden wand. She then Disapparated with a sack of gold.[1]
It is implied that Crimp may have continued to use it, or cast a curse on Snickerton with similar effects, as all of his subsequent creations were found sliced up.[1]
Known uses
Successful
Unsuccessful
""Diffindo!" yelled Harry, trying to sever the feelers wrapping themselves tightly around Ron before his eyes, but they would not break. Ron fell over, still thrashing against his bonds."
— Harry Potter failing to sever brain tentacles attached to Ron Weasley's head
Known practitioners
Etymology
The incantation is the Latin first person active indicative for "to split, cleave or open".
See also
Behind the scenes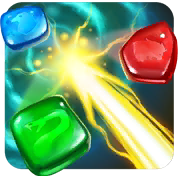 Appearances
Notes and references
↑ 5.0 5.1 5.2 5.3 Harry Potter: Hogwarts Mystery, Year 4, Chapter 12 (Working with Snape) - Charms Lesson "Diffindo"
↑ 6.0 6.1 Harry Potter and the Philosopher's Stone (video game) - Console versions
↑ Harry Potter: Hogwarts Mystery, Year 4, "TORVUS AND THE TROUBLED FOREST" Achievement
↑ 8.0 8.1 Harry Potter and the Goblet of Fire, Chapter 20 (The First Task)
↑ 9.0 9.1 Harry Potter and the Half-Blood Prince, Chapter 11 (Hermione's Helping Hand)
↑ 10.0 10.1 Harry Potter and the Deathly Hallows, Chapter 19 (The Silver Doe)
↑ 11.0 11.1 Harry Potter and the Goblet of Fire, Chapter 23 (The Yule Ball)
↑ 12.0 12.1 Harry Potter and the Deathly Hallows, Chapter 9 (A Place to Hide)
↑ 13.0 13.1 Harry Potter and the Deathly Hallows, Chapter 18 (The Life and Lies of Albus Dumbledore)
↑ Harry Potter and the Goblet of Fire, Chapter 32 (Flesh, Blood and Bone)
↑ Harry Potter and the Deathly Hallows, Chapter 24 (The Wandmaker)
↑ 16.0 16.1 Harry Potter and the Order of the Phoenix, Chapter 35 (Beyond the Veil)
↑ Harry Potter and the Deathly Hallows, Chapter 13 (The Muggle-Born Registration Commission)