Doctor Strange in The Multiverse o Madness - The Loop
Play Sound
Warning!

At least some content in this article is derived from information featured in Harry Potter: Hogwarts Mystery. Spoilers will be present within the article.
"Chasers were also becoming increasingly irritated by the necessity of diving continually towards the ground to retrieve the Quaffle and so, shortly after the Quaffle's change of colour, the witch Daisy Pennifold had the idea of bewitching the Quaffle so that if dropped, it would fall slowly earthwards as though sinking through water, meaning that Chasers could grab it in mid-air."
— Description of the spell's invention
The Slowing Charm[4] (Arresto Momentum)[1][2] was a charm that could be used to slow the velocity of an object. It was taught in second-year[7] and fifth-year[5] Charms class at Hogwarts School of Witchcraft and Wizardry.
History
This charm was invented by the witch Daisy Pennifold in 1711 so it could be used to slow down falling Quaffles in Quidditch matches, allowing for Chasers to grab them in mid-air.[3]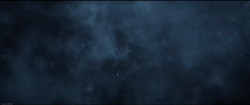 In 1927, the German wizard Rudolph Spielman used this charm to save his life after Gellert Grindelwald threw him and his wand from his Incarceration Carriage, using the spell to miraculously stop him from hitting the water at such a high impact, allowing him to fall into it safely.[4]
During the 1988–1989 school year at Hogwarts School of Witchcraft and Wizardry, Professor Filius Flitwick taught his fifth-years how to cast this particular charm in Charms class.[5] This spell was later used that school year by Patricia Rakepick, to slow down the falling debris in the Portrait Vault after the resident Hungarian Horntail dragon had awoken.[8]
In 1993, Albus Dumbledore used this charm wandlessly to slow down a falling Harry Potter after he was attacked by Dementors during a Gryffindor versus Hufflepuff Quidditch match.[9][1]
During the Calamity in the 2010s, this spell was used heavily by the volunteer members of the Statute of Secrecy Task Force to slow down and freeze various Confoundable that were guarding Foundables, in particular Pixies.[6]
Known practitioners
See also
Etymology
Likely the combination of two words; the Anglo-French "arester", meaning "to bring to a stop", and the Latin "Momentum", meaning "the force or strength gained whilst moving". Literal translation: "bring its momentum to a stop".
Behind the scenes
Appearances
Notes and references