Warning!

At least some content in this article is derived from information featured in Harry Potter: Hogwarts Mystery. Spoilers will be present within the article.
"The Streeler is a giant snail that changes colour on an hourly basis and deposits behind it a trail so venomous that it shrivels and burns all vegetation over which it passes. The Streeler is native to several African countries, though it has been successfully raised by wizards in Europe, Asia and the Americas."
The Streeler was a giant magical snail that changed colour every hour, and produced a poisonous slime.[1]
Description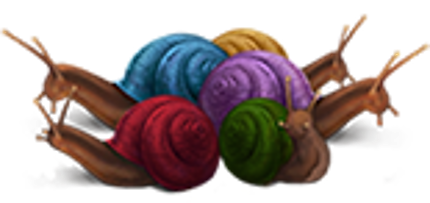 Native to Africa, the Streeler had been spread and been bred by wizards in Europe, Asia and North America.[1]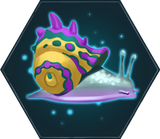 The Streeler changed colour hourly, and left behind a trail of venom so toxic that it burned all vegetation that it touched. Streelers had sharp spikes on their shells, which also injected venom. This defence was most likely to scare off or kill its attackers, such as birds and small to medium sized rodents.[1]
It was kept as a pet by those who enjoy its kaleidoscopic colour changes. Streeler venom was one of the few known substances that can kill Horklumps.[1]
Wearing thick protective gloves was a way to avoid getting stung by a Streeler's extremely toxic shell.[2]
History
During the 1987–1988 school year at Hogwarts School of Witchcraft and Wizardry, Professor Silvanus Kettleburn taught his fourth year Care of Magical Creatures students how to handle Streelers.[3]
In 1992[4] and 1993, The Magical Menagerie in Diagon Alley housed and sold orange Streelers for purchase. Harry Potter, Ronald Weasley and Hermione Granger saw some of these creatures for sale when they entered the shop in August 1995, amongst others.[5]
Appearances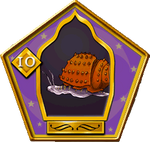 Notes and references
*Disclosure: Some of the links above are affiliate links, meaning, at no additional cost to you, Fandom will earn a commission if you click through and make a purchase. Community content is available under
CC-BY-SA
unless otherwise noted.