Jurassic World: Dominion Dominates Fandom Wikis - The Loop
Play Sound
The Dark Forces: A Guide to Self-Protection was a book authored by Professor Quentin Trimble. This book provided insight and information on various dark creatures; it also contained some information on how to cast certain defensive and offensive spells, such as the Knockback Jinx and the Wand-Lighting Charm.[4]
A copy of this book at Flourish and Blotts cost 1 Galleon.[4]
History
It was a required textbook for both first year and fourth year Defence Against the Dark Arts students at Hogwarts School of Witchcraft and Wizardry.[1][3] This book was an item on the 1991 school list of mandatory required textbooks.[1]
Known contents
Werewolf bites should be thoroughly and magically cleaned, as the werewolf's fangs are venomous. However, there is no cure once you have become a werewolf, so try and avoid being bitten at all costs.
Avoid the Red Cap, a Dark dwarfish creature that lurks in places where blood has been shed and will attempt to bludgeon the unwary to death.
The Zombie dwells only in the Southern part of America. It is an example, like the Vampire, of the Living Dead and may be recognised by its greyish colour and its rotten smell.
The hag is a child-eating creature of human appearance, though likely to have more warts than the average witch.[4]
Known contents
Spells
Creatures
Behind the scenes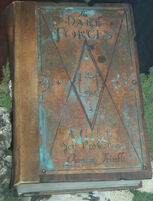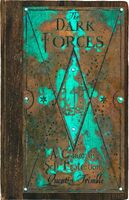 Appearances
Notes and references