This is a Harry Potter Wiki user page.

This is not an encyclopedia article. If you find this page on any site other than the Harry Potter Wiki, you are viewing a mirror site. Be aware that the page may be outdated and that the user this page belongs to may have no personal affiliation with any site other than the Harry Potter Wiki itself. The original page is located at https://harrypotter.fandom.com/wiki/User:Hufflepuff_Half-Giant.
The Hufflepuff Half-Giant roams the grounds of the Harry Potter Wiki, hoping to bring more information to the pages and organize them uniformly.
About Hufflepuff Half-Giant
I'm really more of a writer with a pretty good knowledge of Harry Potter information. I'm pretty much a novice when it comes to editing, still learning the ropes. It'll come, though. Writing projects and a full-time (overtime) job have slowed my ability to be as helpful as I'd like to be, but I will continue to make contributions and edits as I can.
Harry Potter Wikia Philosophy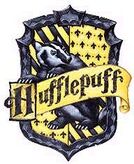 Information
I believe that each article should have as much information as possible, and there should be as many articles as possible. From the most obvious facts to the tiniest details, it should all be there.
Uniformity
Each article needs to be organized and easy-to-follow. There should be divisions and headings, and order to the organization of the article. It should read well, and be written intelligently. It shouldn't be written like a storyteller telling the story, but rather a neutral bystander posting facts.
In my opinion, the Rubeus Hagrid article is set up in an ideal way. I hope to make the other main characters' pages' setups look like that.
More to Come
I personally think that we the writers of the Harry Potter Wikia should treat the setting like it's not over, like there is more to come. Perhaps there will be, even if it's not written by J. K. Rowling. Like Star Wars, the setting could extend beyond the seven books and smaller booklets. I'm certainly not saying that non-canon should be treated as canon, but I think when we write an article about, say, Fleur Delacour or Vernon Dursley, we should not assume that whatever's said in books 1-7 is all that will ever be said.
Assumptions
Intelligent conclusions are, in my opinion, important. When there are enough hints of something, we should assume it's a probability, and treat it as a probability. Not as a fact, mind, but a likely circumstance.
The Point of Existence
I believe that the Harry Potter Wikia is more useful for people who are already relatively familiar with the setting and want to remember details. I write my edits geared toward that audience, keeping in mind that occasionally someone will emerge from the bottom of a pond having never heard of Harry Potter, so everything must be included.
Images and Quotes
I love images, and I love quotes as well. I use them as often as I possibly can. I think there could be a lot more images, but I fear that the works are so limited (to just the novel icons and stills from the films) that images cannot be used in every major article. Quotes are useful, though. Every major article should have at least one.
Fun
Most of all, I do this because I have fun doing it. I like userboxes because they're fun to me. I like writing, so I like working on these articles. It's very rewarding to me to take an article that could and should be a lot better, and make it improved enough to present to the world. That's a rewarding experience for me, and it is fun for me.
Favorite Characters
Rubeus Hagrid
From the first chapter of the first book, I loved Hagrid. I don't think there was anyone more loyal to anyone than Hagrid was to his friends, and his steadfastness and personal strength may have been even greater than his physical dominance.

Severus Snape
I always liked Severus Snape, and I always felt he was truly a goodguy, even when it all looked like he wasn't. I agree with Harry's evaluation, that Snape was the bravest man of the series, and the fact that he did it all because of his love for Lily Evans was really amazing as well.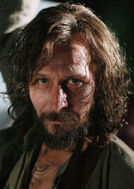 Sirius Black
Sirius Black is a very flawed individual, but that's perhaps what I like most about him. You could tell that he really loved Harry like a son, and loved James Potter like a brother. Just because a person has flaws and makes mistakes doesn't mean he's a bad person, and to me, that's what Sirius embodies.

Molly Weasley
Molly Weasley is not only the mother of the Weasley children, but she also becomes, in a way, the mother of the Order of the Phoenix, and the scene where she kills Bellatrix Lestrange is simply a pinnacle. I can imagine any good mother coming through in a similar way.
Fleur Delacour
I don't think people grasped just how talented Fleur Delacour was when she competed in the Tri-Wizard Tournament. She was a very skilled witch, and I felt that she was largely misunderstood by people, as displayed by Molly Weasley's surprise that Fleur still wanted to be with Bill Weasley after he was viciously scarred by Fenrir Greyback. I was rooting for Fleur to win the tournament!

Dobby
Dobby scored a lot of points in rescuing Harry and his friends from the Malfoy Manor, but I liked him before as well. I thought his death scene, and Harry's admirable reaction to it, was one of the most touching moments in the entire series.
Albus Dumbledore
I already liked Albus Dumbledore as a wonderful, extremely good man in the series, and finding out about his weaknesses at the end, to me, made him even more human and even more likeable.

Fred and George Weasley
Who doesn't like the Weasley twins? These two left the school in the ultimate way, then proceeded to show their strength of soul by continuing to work for the Order of the Phoenix.
Current Projects and Goals
This Week's Task
I want to improve the course articles this week, specifically Charms, Transfiguration, Potions, Care of Magical Creatures, Divination, and Herbology, but I want to get to them all.
Next Week's Task
Assuming I realize my ambitions with the course articles, I hope to then start focusing on important characters, such as Severus Snape and Molly Weasley.
Recent Fixes
Things I Want to Fix
Things I Want to Create
Trivia
*Disclosure: Some of the links above are affiliate links, meaning, at no additional cost to you, Fandom will earn a commission if you click through and make a purchase. Community content is available under
CC-BY-SA
unless otherwise noted.