ALL ABOUT ME!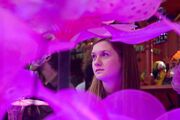 My name is Siobhan Rose, I live in oregon, I am homeschooled, I have two sisters, and four brothers, I am catholic, I like to read and row w/ VLC, and I love
TONKS
AND
The PPP!!
I am one half Veela, and one half Muggle, and i am good friends with Victiore Weasley, and Ted Tonks, who I introduced to each other, and the three of us and a boy named Lil' Mike (who I am in love with) and a girl named Derd the Nerd get into hilarious hijinks and shenanagins. My patronus is a goth Hello Kitty, and my Boggart is Pennywise the Clown from Stephen Kings' IT.
*Disclosure: Some of the links above are affiliate links, meaning, at no additional cost to you, Fandom will earn a commission if you click through and make a purchase. Community content is available under
CC-BY-SA
unless otherwise noted.