"Don't forget: Elvendork! It's Unisex!"
—James Potter in Harry Potter Prequal
"Your JOKING!
"I'm not joking, Mr. Weasley, though now that you mention it, I did hear an excellent one over the summer, a troll, a hag, and a leprechaun who all go into a bar..." Professor McGonagall cleared her throat loudly. "Er - but maybe this is not the time...no...""
—Fred Weasly and Dumbledore at the start of term feast about the Triwizard Tournament
About me
Go Pittsburgh Penguins--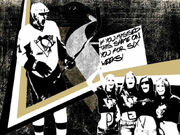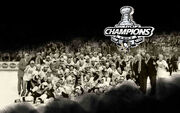 This user was very sad when

Hedwig

died.
(yet a blood traitor)

This user was very sad when

Fawkes

left the school.
This user can NEVER tell which one is

Fred

and which one is

George

in the movies.
My contributions
My favorite
Pages
Characters
Books
Movies
Sources
Harry Potter and the Goblet of Fire (book)