"Don't forget: Elvendork! It's Unisex!"
—James Potter in Harry Potter Prequal
"Your JOKING!
"I'm not joking, Mr. Weasley, though now that you mention it, I did hear an excellent one over the summer, a troll, a hag, and a leprechaun who all go into a bar..." Professor McGonagall cleared her throat loudly. "Er - but maybe this is not the time...no...""
—Fred Weasly and Dumbledore at the start of term feast about the Triwizard Tournament
About me
Go Pittsburgh Penguins--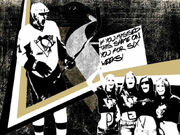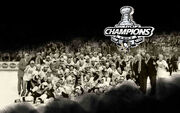 | | |
| --- | --- |
| | This user was very sad when Hedwig died. |
(yet a blood traitor) 

| | |
| --- | --- |
| | This user was very sad when Fawkes left the school. |
}}

My contributions
My favorite
Pages
Characters
Books
Movies
Sources
Harry Potter and the Goblet of Fire (book)