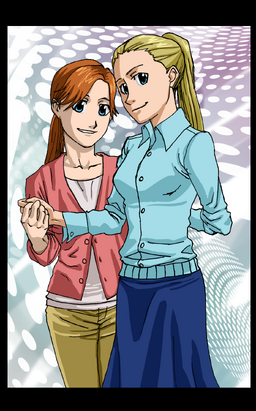 This user

NOT

so

PREJUDICED

That they would refuse to believe JK. Rowling's word about her own books.Albus Dumbledore is gay.

Personality wise I guess the best way to describe me is I'm really a lot like Hermione, it often stuns me how much so... exept for a few things...
I never had a Harry or Ron.
I could never and can never achive as much as I want, and indeed my brian is capable of, due to a few things
1. The inability to deal with stress due to aspergurs syndrome and several life traumas
2. several leaning disabilitys (the calculating part of math, Spelling, and physicaly writring)
3. ADD (if I got the Idea for SPEW I could never be able to take it far because no matter how much I tried to could not keep my focus on it. I'd have some other idea pop into my head) So... I guess I'd be called a Stunted Hermione?
I also have some personality traits of Luna Lovegood. to a much lesser extent.
My favorite pages
Add links to your favorite pages on the wiki here!
Favorite page #2
Favorite page #3
Userboxes
This user is in

love

.
This user's

boggart

is her lover dead..
*Disclosure: Some of the links above are affiliate links, meaning, at no additional cost to you, Fandom will earn a commission if you click through and make a purchase. Community content is available under
CC-BY-SA
unless otherwise noted.