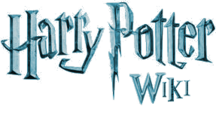 Wotcher!
Hello, 216.64.230.75, and welcome to the Harry Potter Wiki (HPW). Thank you for your contribution. I hope you enjoy editing and decide to stay.
By the way, please be sure to sign your name on Talk and vote pages using four tildes (~~~~) to automatically produce your name and the current date. By the way, I hope you'll register an account with us - it's fast, free, easy, and will block the ads on article pages. Before attempting any major article rewrites please read the layout guide. If you have any questions, check out the policy and help pages (see here for editing help), add a question to the Community portal, view the forum or ask me on my talk page. Again, welcome!
— -- Cavalier One (Talk) 19:07, March 18, 2010
Category - Antagonists
Please stop adding that category, "Antagonists," to pages. It has been deleted twice before; we do not want it. It is considered out-of-universe and unnecessary. ProfessorTofty 18:24, January 9, 2012 (UTC)
Your edits
First of all, thank you for your contributions to this wiki. They are, for the most part, appreciated. However, it is requested that you write more than a sentence or two when creating a new page. At the very least, you should add an infobox (if appropriate) and reference(s) to where your information comes from (particularly if you're adding info on actors and such). You've been editing here for long enough that your continued lack of doing so is unacceptable. If you need assistance in this matter, I or another active editor would certainly be more than happy to help. -- 1337star (Drop me a line!) 18:29, April 20, 2012 (UTC)
Bumping this, as you obviously have failed to read it. You've been editing here for long enough that creating a page this lacking in information is not acceptable. -- 1337star (Drop me a line!) 17:06, April 26, 2012 (UTC)
Categories
Please stop adding the category "Villains" to pages. You have been warned about a similar category in the past; the same thing applies here. -- 1337star (Drop me a line!) 20:00, May 29, 2012 (UTC)
Again, this wiki does not use subjective categories such as "Villians". If you continue to ignore warnings on this matter, you will face a disciplinary block. - Nick O'Demus 20:04, February 12, 2013 (UTC)
Hub articles
Please stop creating hub articles like Unidentified Durmstrang Students unless you actually intend to, y'know, create the article properly by merging in the relevant pages. Merely creating the page and putting a single sentence on it does nothing to help us. If that's all you're going to do, it's better just to wait until someone who wants to do it properly makes the page. Now, if you want help making such pages, all you have to do is ask, either me or another active user. -- 1337star (Drop me a line!) 19:03, October 12, 2012 (UTC)
Notability
Please stop removing legitimate notability tags from articles. If you are not familiar with the Notability policy, please read it - it is linked in that article. You have received several warnings regarding similar matters in the past and haven't acknowledged any of them. The next time you edit in such a manner, you will be blocked for at least a week. ProfessorTofty (talk) 18:27, November 8, 2012 (UTC)
Your recent image additions
Thank you for your recent image additions. However, we can only use images from licensed, canon sources for images; we cannot accept fanart. You may wish to have a read over our policies. ProfessorTofty (talk) 18:25, May 30, 2013 (UTC)
---
*Disclosure: Some of the links above are affiliate links, meaning, at no additional cost to you, Fandom will earn a commission if you click through and make a purchase. Community content is available under
CC-BY-SA
unless otherwise noted.