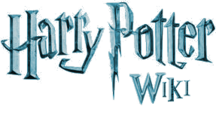 Wotcher!
Hello, AlastorMoody, and welcome to the Harry Potter Wiki (HPW). Thank you for your edit to the Riddle House page. I hope you enjoy it here and decide to stay.
Before editing, be sure to read the wiki's policies. Please sign your name on Talk and vote pages using four tildes (~~~~) to automatically produce your name and the current date. Be sure to verify your e-mail address in your preferences. Before attempting any major article rewrites please read the layout guide. If you have any questions, check out the policy and help pages (see here for editing help), add a question to the Community portal, view the forum or ask me on my talk page. Again, welcome!
-- Seth Cooper (Talk) 23:13, February 24, 2011
Image uploads
Thank you for contributing image uploads to the Harry Potter Wiki. However, your recent upload was in breach of our image policy, and has since been corrected. In future, please be sure to fill out the information template that is provided on the upload page, in particular citing the source from which the image comes from, and adding categories. This is to help keep images organised and catalogued, and to provide clear sourcing for all uploads. Please be aware that images missing this information may be subject to deletion, and, in certain cases, uploading images after being asked to provide the correct information may lead to a block for the uploader. If you have any doubts or questions regarding this, please contact one of the administrators. Thank you for your cooperation.--Cavalier One

(Wizarding Wireless Network) 10:04, March 21, 2011 (UTC)
Please read and comply with the above message. Failure to comply with the image policy may result in administrative action. - Cavalier One(Wizarding Wireless Network) 09:52, June 6, 2011 (UTC)

This is your final warning. Comply with the image policy, or face a cooldown block. - Cavalier One(Wizarding Wireless Network) 17:09, June 18, 2011 (UTC)
Editing your Page
Incredibly Sorry, Thinking that the page was the actual Alastor Moody page, I fixed a simple spacing mistake on your page. My mistake, hope you do not mind :) -- Ratneer Owl Me! 20:55, April 24, 2011 (UTC)
Blocked
You have been blocked for 1 week for failing to comply with the image policy. - Cavalier One

(Wizarding Wireless Network) 07:52, June 28, 2011 (UTC)
RE: Image policy violations
Like many other users, I have email linked to my account. Despite being blocked, it should have been possible for you to send email through the "E-mail this user" link that appears in the toolbox in the sidebar. Standard Wikia settings call for blocked users to be unable to edit any page on the wiki, except their own personal talk pages. Contacting administrators through the email function is generally enabled, although it can be blocked as well. This is only done to persistent vandals, and would not have applied in your case. Hope this helps. - Cavalier One

(Wizarding Wireless Network) 13:39, July 19, 2011 (UTC)
Ah, thank you so very much. That certainly does clear things up. I hadn't known about the ability to e-mail administrators. AlastorMoody 04:33, July 20, 2011 (UTC)
RE:My Apologies For My Mistake on the Travers Page
No harm done, I was a bit peeved at the time about the fact that everyone was all of a sudden posting that Jon Campling played Travers. Thanks. --  Seth Cooper  owl post! 22:51, July 29, 2011 (UTC)
Dumbledore image vote
That vote hasn't started yet. It will begin after the vote on using the Epilogue images finishes, so check back again in a couple more days. - Nick O'Demus 01:05, August 16, 2011 (UTC)
Re:Image Uploads
I assume you're using "Visual Mode" for editing? I recommend using "Source Mode" after adding an image to page sure it is in the right place and not breaking a paragraph, sentence, etc. I personally have Visual Mode disabled as I much rather see exactly what I'm adding to the page so I'm sure what I'm adding won't pop up in some weird place. I don't even think about Visual Mode normally but that would explain why some editors routinely put images in the middle of places they don't belong, they don't realize they're doing it. -Shorty1982 02:45, November 10, 2011 (UTC)
Ah, okay, thanks. AlastorMoody 02:48, November 10, 2011 (UTC)
Re:No need to capitalise "Muggle" or "Wizarding"...?
It appears I made a mistake about "Muggle" I apologize. -Shorty1982 00:38, December 4, 2011 (UTC)
Re:Templates
There's really no difference but the code is much cleaner looking without "template:". Strange that it is the system doing it to you as when I start typing in the name of a template it doesn't add "template:" to it, it just completes what I'm typing. -Shorty1982 01:03, December 4, 2011 (UTC)
RE:Tom Riddle Photos
It's not personal, I assure you; I'm sorry if I made it look like I was specifically targeting you. It was no reason, really, I just happened to come across those images in the article after adding Riddle's signature to the infobox, and I thought it best to remove them. Again, sorry about that. --  Seth Cooper  owl post! 02:34, December 20, 2011 (UTC)
Thanks a lot! Happy Christmas. --  Seth Cooper  owl post! 02:40, December 20, 2011 (UTC)
RE:Unable to Edit Photos
Sorry for taking long to reply. I honestly don't know what the problem is. It's the first I am hearing of it and, personally, it hasn't happened to me before. I'm not sure how to fix it for you, though, sorry. --  Seth Cooper  owl post! 23:24, February 24, 2012 (UTC)
Order of Merlin
Congrats,  Speedysnitch   Talk  contribs  02:30, March 24, 2012 (UTC)
Wow, thank you! AlastorMoody 03:22, March 24, 2012 (UTC)
Native americans
Dude, There are no native americans in harry potter. i read them all
Gifs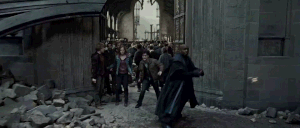 Gif images won't animate if they're sized smaller than their actual width. For example, the File:Protego.gif is 300px wide, so it'd have to be done like this: Nick O'Demus 01:06, May 19, 2012 (UTC)

Ah, that makes sense, thank you. I was really confused as to why they weren't working. AlastorMoody 16:07, May 19, 2012 (UTC)
RE:Lily Evans Page
You can ask Seth Cooper to give you Rollback rights. It allows you to revert groups of edits like that so you don't have to undo each one. - Nick O'Demus 23:04, June 20, 2015 (UTC)
*Disclosure: Some of the links above are affiliate links, meaning, at no additional cost to you, Fandom will earn a commission if you click through and make a purchase. Community content is available under
CC-BY-SA
unless otherwise noted.