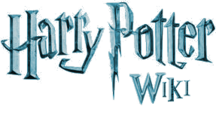 Wotcher!
Hello, BachLynn23, and welcome to the Harry Potter Wiki (HPW). Thank you for your edit to the Talk:Hufflepuff page. I hope you enjoy it here and decide to stay.
Before editing, be sure to read the wiki's policies. Please sign your name on Talk and vote pages using four tildes (~~~~) to automatically produce your name and the current date. Be sure to verify your e-mail address in your preferences. Before attempting any major article rewrites please read the layout guide. If you have any questions, check out the policy and help pages (see here for editing help), add a question to the Community portal, view the forum or ask me on my talk page. Again, welcome!
-- Seth Cooper (Talk) 16:27, July 21, 2010
Archives
Yeah
Yeah i just wanna ask about the last three articles that need to be vertified. Harpy, Unidentified teacher, and Cod. I think u can fix the last two72.229.249.242 23:50, September 21, 2010 (UTC)
`
The Hogwartians Meetup Group
Rebecca,
Would you like to join my new online group, called the Hogwartians? You might like it. We talk nonstop about Harry Potter. Here's a link if you want to join.
http://www.meetup.com/The-Hogwartians/
(Voldemortiselegant 01:28, September 22, 2010 (UTC))
Asexuality
Could you make sure that asexuality gets merged with homosexuality and the content doesnt get lost.72.229.249.242 20:11, September 22, 2010 (UTC)
Hairy Heart
Hey this page could use your touch72.229.249.242 20:14, September 22, 2010 (UTC)
Order of Merlin
CONGRATULATIONS!!! --
The Evening Prophet
(Owl Post) 19:01, September 23, 2010 (UTC)
Frank Bryce
Source for the date of death? --JKoch
(Owl Me!) 01:15, September 24, 2010 (UTC)
I'd take off the death date. We have no confirmation of when that happened. It is all guessing. The Yule Ball was on Xmas Day (Dec 25). --JKoch(Owl Me!) 01:26, September 24, 2010 (UTC)

Ok. I understand the logic. If the World Cup took place on a Monday and that was Aug. 22. Then the Saturday before is the 20th. --JKoch(Owl Me!) 01:36, September 24, 2010 (UTC)
Ok, cool, good to know, dates on here can be rather confusing, especially with Rowling's dating inconsistencies, lol. --BachLynn(Accio!) 01:39, September 24, 2010 (UTC)
Hey~
Thnks for your help. If u want check out Poland,Boil Cure and maybe u could create the page Arthur Weasly's nephew.Donmax 03:58, September 24, 2010 (UTC)
Sup
Zaire needs to be redirected to Congo, can you look at lee jordan and wine, and why was my edit to seven deleted?72.229.249.242 00:46, September 25, 2010 (UTC)
Note
Their are seven registered Animagi in the 20th century
Congo and Zaire
There's no informations on these countries in the book Fantastic beasts. Only that Tebo lives in these 2 countries. As they also are real countries, I think we could put a link towards Wikipedia or a note that indicates the name of this country now (maybe it's better to watch another real location to know how it's managed here, the "norm"). If you click on the french interwiki link (a link in the left part of your screen), you could see how I put these infos on the french wikia about Harry Potter (I'm one the french admins). It's always a short page... --   Famini    talk    contribs   13:36, September 25, 2010 (UTC)
Here you have all links towards other wikis : List of Harry Potter wikis in other languages. I give you the links towards pages fr:Congo and fr:Zaïre. For the interwiki link, it's weird if you don't see it, I give you another link fr:Fichier:AideWikiHP-Lienslangues1b.jpg. Interwiki links are in the left part of the screen, maybe it's in the bottom if you have added some widgets. As I use them a lot, I put it as high as I could. If you participate to another HP wikia, be aware, rules are not always the same ;) When you have time, could you check the page Fluffy here, there seems to be confusion between what happens in the book and what happens in the film. See you soon. --   Famini    talk    contribs   15:25, September 26, 2010 (UTC)
Fluffy
I think it's ok now for Congo and Zaire. Thank you for cheking Fluffy's page :) I'm not really good in english, I understand but it's hard for me to write. Now it seems to be ok in the text. Maybe we can add somes "behind the scenes" facts : Neville is present in the book and not in the film when the trio meets Fluffy / In the film the harp is still playing when the trio come but it stop and Fluffy wakes / In Lego Harry Potter (it seems to me that you had this game too), Quirrell breaks the harp and we should build again it after giving him a duck. I think it's all I have added to the french page. Do you find a source for this: "Fluffy was originally going to appear in Harry Potter and the Deathly Hallows, but was cut at the last minute." ? I didn't find so I have taken away... --   Famini    talk    contribs   16:39, September 26, 2010 (UTC)
Bacon / Corned beef
But bacon and bacon sandwiches occur seperately (Harry cooked bacon for the Dursleys, and Ron likes bacon sandwiches). When do corned beef and corned beef sandwiches ever occur in a seperate context? 70.242.119.253 17:50, September 26, 2010 (UTC)
Maybe, I'll admit I just picked one of the two. Now, if it's mentioned somewhere that for example, they served corned beef in the Great Hall just as is, that could probably merit seperate mentions. 70.242.119.253 18:08, September 26, 2010 (UTC)
*Disclosure: Some of the links above are affiliate links, meaning, at no additional cost to you, Fandom will earn a commission if you click through and make a purchase. Community content is available under
CC-BY-SA
unless otherwise noted.