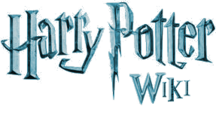 Wotcher!
Hello, Mochlum, and welcome to the Harry Potter Wiki (HPW). Thank you for your edit to the Talk:Cuthbert Binns page. I hope you enjoy it here and decide to stay.
Before editing, be sure to read the wiki's policies. Please sign your name on Talk and vote pages using four tildes (~~~~) to automatically produce your name and the current date. Be sure to verify your e-mail address in your preferences. Before attempting any major article rewrites please read the layout guide. If you have any questions, check out the policy and help pages (see here for editing help), add a question to the Community portal, view the forum or ask me on my talk page. Again, welcome!
-- Seth Cooper (Talk) 16:33, August 20, 2010
Image uploads
Thank you for contributing image uploads to the Harry Potter Wiki. However, your recent upload was in breach of our image policy, and has since been corrected. In future, please be sure to fill out the information template that is provided on the upload page, in particular citing the source from which the image comes from, and adding categories. This is to help keep images organised and catalogued, and to provide clear sourcing for all uploads. Please be aware that images missing this information may be subject to deletion, and, in certain cases, uploading images after being asked to provide the correct information may lead to a block for the uploader. If you have any doubts or questions regarding this, please contact one of the administrators. Thank you for your cooperation.--Cavalier One

(Wizarding Wireless Network) 07:40, September 14, 2010 (UTC)
Hello!
Hi, I was just looking at your profile, and said one of yout itles was *Luna, and the link led to my profile. Was does that mean about polyjuice potion? Anyway, please respond whenever you can, thanks! *Luna
(Talk) 17:59, December 18, 2010 (UTC)
It's a joke I used with username template! I means I turned into whatever user is looking at it with the polyjuice potion. Get it? (it's okay if you don't get it) Darth Platypus 18:31, December 19, 2010 (UTC)
I'm not angry or anything. I do get it, I find it funny :) But why did you use my username and not another? Was it the first one you saw? *Luna
(Talk) 15:55, December 20, 2010 (UTC)
I used the username template so it would just be your username if you do it! So if it was a different user, it would be a different name. Darth Platypus 16:03, December 20, 2010 (UTC)
Oh, I get it! Thank you for clearing that up for me. To be honest, I thought somone was walking around that looked just like me! hehe, that wasn't true, of course, because you would need my hair, wich I would know if somone yanked it out...*Luna
(Talk) 16:09, December 20, 2010 (UTC)
Hey!
I saw on one of your blogs that you were sad about Snape. I really like (love, actually) him, and cried as well during the memories. It was heart-breaking when he was at Godric's Hollow and was holding Lily while crying. BTW, what did you mean in your infobox about MrsVolterra? That's my name, but I don't care at all (I doubt you even knew me). Also, what did you write in the code form for creating the boxes that said like, "This user is a fan of Severus Snape" or whatever.
Thanx!
Mrs. Volterra 12:43, July 27, 2011 (UTC)
PS Would you like to be friends?
Chat
Can you go on chat? I need to talk to you. UMG-The Biggest Hardcore Pawn/Simpsons Fan on the Wiki 40px(talk) 20:50, September 3, 2012 (UTC)
Can you unban me please? I didnt do anything wrong. If it was an actual/vaild reason, I would accept the ban. But I was banned for shipping ACF and using chat censors. -_- everyone does both, and TS contstantly says words uncensored. Last I checked, shipping was fine and users cursing was the REASON censors were made. If these rules suddenly changed, which they didnt, I should have least got a warning. Thanks,
UMG-The Biggest Hardcore Pawn/Simpsons Fan on the Wiki 40px(talk) 21:03, September 12, 2012 (UTC)
Community content is available under
CC-BY-SA
unless otherwise noted.