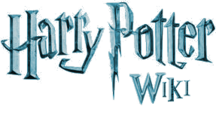 Wotcher!
Hello, El Profeta Vespertino, and welcome to the Harry Potter Wiki (HPW). Thank you for your edit to the Viaduct Entrance page. I hope you enjoy it here and decide to stay.
Before editing, be sure to read the wiki's policies. Please sign your name on Talk and vote pages using four tildes (~~~~) to automatically produce your name and the current date. Be sure to verify your e-mail address in your preferences. Before attempting any major article rewrites please read the layout guide. If you have any questions, check out the policy and help pages (see here for editing help), add a question to the Community portal, view the forum or ask me on my talk page. Again, welcome!
House Points Game, 2nd term
Hello! Just to let you know, we're starting a new round of the Harry Potter Wiki House Points Game on September 15th, and we need some new members! By helping to improve the Wiki, you can earn points toward winning the House Cup. Just add your name under your favorite House on this page to join. We hope to see you soon! - Nick O'Demus 10:03, 31 August 2009 (UTC)
File:Luciusintheslugclub.jpg
Hello El Profeta! I just want to know where did you got the original version of this image? The one without tampering/replacing of individuals. --ÈnŔîčö DC

(Send me an Owl!) 06:02, January 21, 2010 (UTC)
I read this article in BlogHogwarts.com : http://bloghogwarts.com/2010/01/02/nuevas-imagenes-del-antiguo-club-de-de-las-eminencias-en-el-misterio-del-principe/ El Profeta Vespertino 18:07, January 21, 2010 (UTC)
The Charms Tower and Library Tower aren't the same thing.
I was just wondering why you have made the Charms Tower and Library Tower the same article as they're completely different towers. The Library Tower overlooks the Viaduct Entrance and the Charms Tower overlooks the Training Grounds. I don't know how you can think they're the same thing and please could you put them back to the way they were. Joeworthy 18:24, January 26, 2010 (UTC)
In the OOTP and HBP video games, the library is shown to be in the tower overlooking the Viaduct Entrance. Also, that tower is never mentioned as being the Ravenclaw Tower in any of the films.
Too Many Towers
I agree with what you're saying about the LIBRARY TOWER and CHARMS TOWER being conjecture.
I think that, because we don't really know what's in the CHARMS TOWER because it's always changing, we should just call it the NORTHERN TOWER or TRAINING GROUNDS TOWER.
I think that it would make sense to call the LIBRARY TOWER the VIADUCT TOWER or the CENTRAL TOWER.
As for the RAVENCLAW TOWER, I think we should merge that with the LIBRARY TOWER once it's changed and say in the Behind the Scenes section that it could be Ravenclaw.
Joeworthy 17:08, January 30, 2010 (UTC)
Thank you for reorganising the Towers Pages. I think the new names are great and the new Central Tower and Bell Towers Pictures are fab.
Thanks, Joeworthy 22:40, January 31, 2010 (UTC)
Sorry
That was my bad, I had just woken up, and everything wasn't clicking in my mind, I was thinking about the Battle fo the Astronomy Tower where she is in it in the movie, but not in the book. --JKoch
(Owl Me!) 23:31, June 10, 2010 (UTC)
North Tower and Training Grounds Tower
Hi, in response to your message, I think that they're both located to north is enough proof to say that these towers are the same. However, the only problem I've got is where the Divination Tower is located in the video game adaptation of Harry Potter and the Order of the Phoenix. As you come off the Grand Staircase on the Seventh Floor and go down some coridors, you get to an area that looks exactly like the bottom of the Defence Against the Dark Arts Tower without the One-Eyed Witch Passage. If you go to the top of these stairs, you get to the entrance to the Divination Classroom. This would suggest that the tower is located in the Grand Staircase side of the castle, not the Training Grounds Tower side (maybe it's supposed to be at the top of the Grand Staircase Tower itself). However, as the video games are lesser sources of canon than the Harry Potter books and films, then I think it would be possible to merge these two articles. Maybe we should have a vote? Joeworthy 15:36, June 17, 2010 (UTC)
Fat Lady in Goblet of Fire?
Hi, just seen your edit on the Grand Staircase and you've put that the Fat Lady appeared in the Goblet of Fire film. I'm pretty sure she doesn't make an appearance and would just like to know where you got this information that her portrait was in a different part of the castle. Thanks Joeworthy 10:43, June 19, 2010 (UTC)
Sorry, I get what you mean now. We know that the tower at the corner of the Paved Courtyard is the Gryffindor Tower and so we presume that the Fat Lady we see in Prisoner of Azkaban is a shortcut leading from the Grand Staircase to this tower. I had already explained this on the Fat Lady's page. Hopefully you get what I'm talking about! Thanks Joeworthy 12:18, June 19, 2010 (UTC)
Categories...
Hi. Please, do remember to add categories when uploading pictures. Thanks. --  Seth Cooper  owl post! 17:07, June 19, 2010 (UTC)
Your Boggart
Hi El Profeta Vespertino, just wanted to say that I love your Boggart and completely agree with it (Just wish I could have though it up first). How anoying are those film-makers! The way they change the castle can sometimes be a good thing but most of the time it is just completely unnecessary and has made the series be inconsistent and feel dis-jointed. It makes me so mad! Joeworthy 21:03, June 22, 2010 (UTC)
RE:Adding categories
That image wasn't better quality. It was stretched, and that usually decreases from the image's quality. Besides, that red background was unnecessary. (Sorry for answering so late, it's just I hadn't noticed you had left me a message in my talk page.) --  Seth Cooper  owl post! 12:38, June 23, 2010 (UTC)
Hola!
Hola!!!
Si yo tambien solo participo en la inglesa,aunque mi ingles sea muy básico.Almenos me dedico a subir fotos y frases cortas,ayudado siempre del traductor de google xDPol 871 15:03, July 2, 2010 (UTC)
unidentified teachers
Hola!

veo que usted también intenta descifrar la identidad de los profesores no identificados.Aunque creo que a estas alturas,descifrar su identidad es imposible.Muy probablemente los cineastas solo los usen como extras, sin saber nada acerca de su identidad.Si al menos podríamos contactar con algún actor...bueno, haver si tenemos suerte!Pol 871 09:47, July 8, 2010 (UTC)
RE:Ministry table
No, I'm guessing it's just the table arrangement they chose for Goblet of Fire. First, there's absolutely no evidence to claim this is the Ministry table. Second, Bartemius Crouch is sat next to Dumbledore. Also, the unidentified female Hogwarts teacher is sat on the second table. --  Seth Cooper  owl post! 10:47, July 8, 2010 (UTC)
Order of Merlin
RE: Transfiguration Classroom
As we now have this new information about the Transfiguartion Classroom, I have a suggestion: It was located here in the first two films before being moved to its new location from the third onwards because of the addition of the Dark Tower.
Also, about the Hospital Tower, that is extremely strange. I think that "Hospital Tower" sounds best, but you can change it to "Infirmary Tower" if you want. Please add any info you were going to use to this page as it would be much appreciated. The image is also awesome, is it from Goblet of Fire? Joeworthy 18:39, July 10, 2010 (UTC)
RE: Square Staircase
Ok, I think I got it wrong about saying that the Square Staircase is located in the Grand Staircase Tower - I must have got it mixed up with somewhere else. I agree with you that it is actually located in the area between the Grand Staircase Tower and Gryffindor Tower which surrounds The Quad. Do we have a name for this area or would you be able to think of one. As we are now undecided about the locations of areas of the caste eg. north, south etc. I don't have any ideas. Joeworthy 10:03, July 21, 2010 (UTC)
I'd never look so closely at that image of the DADA Tower. I think Suspension Bridge Hall or Suspension Bridge Entrance would be best. I wouldn't mind creating the article if you want. Joeworthy 10:50, July 21, 2010 (UTC)
Thank you for creating the page; had decided I'd make it today, but now I don't need to! The images you got are fantastic. Joeworthy 12:49, July 22, 2010 (UTC)
Images
Thank you so much for updating the images I had added to the corridor pages. Yours always seem to be much better than mine. Joeworthy 17:26, July 22, 2010 (UTC)
RE: North Tower
Hi, the reason I have added that the North Tower is in the location I have specified is because of it's location in the [[Harry Potter and the Order of the Phoenix (video game). Here, it is located on the Seventh Floor Corridor which we know must go around The Quad as it doesn't pass over any sort of bridge. And, as we can definitely not say that the Grand Staircase Tower or Gryffindor Tower are the North Tower, and we can presume it's not in the Stone Bridge Tower, then this is the only other explaination. Hope this makes sense, Joeworthy 21:53, July 24, 2010 (UTC)
JK Rowling
Sorry for eavesdropping, but I think I can think of a reason why CavOne revert the change. On JK Rowling (witch) that is the name in The Tales of Beedle the Bard (real) established her as JK Rowling in Canon. It doesn't give a first name in Canon. --JKoch
(Owl Me!) 00:14, July 25, 2010 (UTC)
I think this should be an exception to the rule. She wrote the books as JK Rowling for a reason (mainly that boys might not want to read about by a female author). Anyway, CavOne is the bureaucrat on the wiki, so it is unlikely that it will be changed back. --JKoch(Owl Me!) 14:53, July 25, 2010 (UTC)
Hogwarts Tapestry
I noticed that you've placed File:Hogwarts Tapestry.jpg under the "Images I've uploaded" section of your user page. However, it was I who uploaded the image. Would you mind removing the image from that section of your user page? --  Seth Cooper  owl post! 22:14, July 27, 2010 (UTC)
No big deal. It's just it might have confused other users. --  Seth Cooper  owl post! 23:35, July 27, 2010 (UTC)
Clock Tower
Hi, I understand that you have just changed the Clock Tower location back from third floor to bottom of the Clock Tower. I think it would make sense to specify here that this tower does indeed start at the third floor so as to avoid confusion (i.e. people thinking that the tower starts at ground floor level).--Jpkilleen
Conductor
The conductor checks tickets, but doesn;t drive. Those are different positions. --JKoch
(Owl Me!) 22:07, July 29, 2010 (UTC)
Awesome job on the knight bus conductor page! Thank you! --BachLynn23 22:37, July 29, 2010 (UTC)
North Tower
Hi El Profeta Vespertino. What do you think about moving North Tower to Divination Tower? It is referred to as such in the Half-Blood Prince game, and we know that the tower is not at the north of the castle, as the lake is south of the castle. Therefore, seeing as the main contents of this tower is the Divination classroom, I believe it should be moved to this new name. What do you think?--Jpkilleen 14:03, July 31, 2010 (UTC)
Viaduct Entrance Towers
Sorry, something else I wanted to say as well. We have now named three of four towers on the corners of the Viaduct Entrance building as Left Viaduct Tower, Right Viaduct Tower and Myrtle's Bathroom Tower. Is anyone considering naming the remaining, unnamed tower?--Jpkilleen 14:24, July 31, 2010 (UTC)
RE:Room of Rewards
Well, I think we cannot say it's not canon. It could be a room that presented different rewards to each student for some of their academical achievements in a quasi-Room of Requirement way. --  Seth Cooper  owl post! 17:31, August 2, 2010 (UTC)
Hogwarts Castle
I know that the article for Hogwarts castle is kind of your baby, so I thought I'd give you the heads up that some unregistered user is making major edits. I don't know the article so I have no idea how to change it. Thanks, --JKoch
(Owl Me!) 03:50, August 15, 2010 (UTC)
Viaduct Towers
Just so you know, I've created an article for the fourth tower atop the Viaduct Entrance: the Herbology Tower. The reasons for the name can be found on the article.Jpkilleen 12:18, August 18, 2010 (UTC)
I don't think that would be a good name for the tower. After all, looking at the image you posted on Talk:Second-floor girls' lavatory, the Tapestry Corridor is not found in the Herbology Tower, but merely in the main building between the towers. Also, the Central Tower Courtyard is not the Middle Courtyard. If you have ever played Harry Potter and the Order of the Phoenix (video game), you will notice that when you cross the Stone Bridge and go down the First Floor Corridor that leads to the Second-floor girls' lavatory, if you look out the window to the right, you will see a courtyard below, that is located at the base of the Central Tower. Lastly, do you think that the Myrtle's bathroom article should be moved to First-floor girls' lavatory, as it is located on the first floor in the films/games, and the books specify at different times that the bathroom is on the first floor and second floor. Therefore, one of these statements has back-up from the films/games.--Jpkilleen 19:15, August 22, 2010 (UTC)
I read the Lexicon, and fair enough, the Second-floor girls' lavatory can stay where it is. I just remembered reading on the Lexicon about being mentioned as both first and second floor, that's all. And I know, there doesn't seem to be a place for the courtyard, but hey, it's there somewhere!--Jpkilleen 14:53, August 23, 2010 (UTC)
Signature
Sorry to bother you but I noticed your signature. How do you change the font and the colour of it. Id really appriciate an answer, thanks. The-Free-House-Elf 16:57, August 29, 2010 (UTC)
Hallam, Sinistra...
Hola!
Si, por fin podemos empezar a atar cabos sobre ésos profesores no identificados, ¡ya era hora!
Personalmente, sigo creyendo que IMDB no es un sitio fiable, pues cualquiera puede editar en él, y de veras me extraña que Hallam interprete a Aurora.lO DIGO POR:
-Si lo hubiera hecho,¿no sería lógico que ella lo dijera en su myspace o twitter?
-Creo que, en el caso de que Aurora apareciera en la película, la hubieran hecho aparecer más, al igual que hicieron con el personaje de Hazel (del que sigo pensando de que ella SÍ es Aurora)
-Y por útlimo, en el videojuego de LEGO, los personajes aparecen con su mas reciente apariencia (fíjate en Filius Flitwick), y sin embargo, Aurora aparece con su look de la primera película.
No sé, como ves tengo bastantes dudas, aunque por otro lado me siento muy satisfecho de poder poner las cosas en su sitio por fin. Por cierto, ya he subido la imagen de Hallam/Aurora xD
Está en la página de discussión de la profesora no identificada, he pensaod que sería conveniente mantener el hilo allí para que todo el mundo pudiera seguirlo.
Saludos desde Catalunya!Pol 871 07:47, August 31, 2010 (UTC)
Sinistra en La Orden.
Hola!!
es cierto que IMDB la acredita, pero creo que es un error. De hecho, ella solo aparece en la escena del andén nueve y tres cuartos, detras de voldemort, asiq ue dudo que sea sinistra.Pol 871 11:30, September 1, 2010 (UTC)
Hola de nuevo xD
He conseguido una foto de Hallam en Ottp, pero me temo que ella ni siquiera pisó los terrenos de hogwarts para esa peli, solo aparece en la escena detras de voldemort.
Eso de preguntarle por twitter sería una muy buena opcion, peor yo tampoco tengo.Sabes de alguien que si?
Por cierto....como has logrado lo de la firma?
Firma
Muchas gracias por lo de la firma:=)

Y si, es cierto,se nos ha acavado el chollo. Los administradores siempre se han mostrado muy reacios a aceptar nuestras investigaciones sobre los No identificados, aunque por otro lado es comprensible...Buneo, muchas gracias por todo!Pol 871 18:55, September 4, 2010 (UTC)
Firma
Muchas gracias por lo de la firma:=)

Y si, es cierto,se nos ha acavado el chollo. Los administradores siempre se han mostrado muy reacios a aceptar nuestras investigaciones sobre los No identificados, aunque por otro lado es comprensible...Buneo, muchas gracias por todo!Pol 871 18:55, September 4, 2010 (UTC)
re: congratulations
Thanks for the congrats! Oh, and for pointing out the video game, I think when I did it I had meant to put half blood prince, but my choice has changed now anyways (currently it's the lego years 1-4), but I'll probably change that when the Hallows game comes out for xbox. Favorites are such a hard choice when it comes to HP, I love all HP stuff! lol! I'm laid off right now from work, so right now my goal is to hit 2,000 edits by the end of the month, lol! I'm on this site like every day right now for hours. --BachLynn23 17:54, September 9, 2010 (UTC)
RE:Pomona Sprout's office
I don't believe Sprout's office is identified in any Harry Potter video game. But I agree we should create a page for each greenhouse. --  Seth Cooper  owl post! 22:57, September 11, 2010 (UTC)
However, in CS/vg (GBC version), Greenhouse Two (as identified with a plaque) is an Herbology classroom. --  Seth Cooper  owl post! 00:04, September 12, 2010 (UTC)
re:signatures
Hey, I'm assuming you saw my post on Seth's page, I tried pasting it into the signature section under preferences, and checked the box, but it said something about invalid html's....don't know what to do.... --BachLynn23 15:43, September 20, 2010 (UTC)
re: order of merlin
Thank you!!!!! I've been editing like crazy the last few weeks since I've been laid off from my job, going nuts at home with nothing to do but re-read my Harry potter books and make edits! lol! --BachLynn
(Accio!) 19:03, September 23, 2010 (UTC)
Fleur Image
There really is no policy. It is arbitrary in whether the admins have decided which character's warrant a vote and which don't. I'd refer this a more senior admin. So, I'm going to revert the image until we figure out if Fleur warrants a vote. --JKoch
(Owl Me!) 18:36, October 6, 2010 (UTC)
Happy Holidays!
Best regards. --  Seth Cooper  owl post! 14:56, December 24, 2010 (UTC)
Hi
I've been working on cleaning up the Hogwarts Castle article and creating some navigation boxes for the Castle locations and grounds and such, Seth has been helping me, but he said that you may know more about Hogwarts East then him, I'm not sure where to put it in relation to the rest of the castle, what do you think? --BachLynn
(Accio!) 02:03, January 9, 2011 (UTC)
Hogwarts Castle Map
Hi El Profeta Vespertino,
I know that neither of us have edited Harry Potter Wiki for a long time, and you may not even remember who I am, but I have recently drawn a map of Hogwarts Castle which I think you may be interested in. The picture and explanation can be found at this link: http://NewHogwartsVillain.deviantart.com/art/Hogwarts-Castle-Map-198455505
Joeworthy 20:40, February 22, 2011 (UTC)
Hi, nice to hear from you. I've also been really busy over the past few months and edited hardly at all. I wouldn't say I was in 'retierement' and I promise to do loads of editing once the eighth movie is released. I am, however, still extremely mad on anyhting to do with Harry Potter and visited the Wizarding World last year. I also recently created another Wiki, http://disneyparkscharacters.wikia.com/wiki/Disney_Parks_Characters_Wiki, but there has been no other intrest and so it's at a bit of a stand still. I've heard about the new Boat House and I think it is great that we're going to see the interiors of it in a film (even though it will look different). Also, do you agree with my placing of the North Tower, the small lake and Dumbledore's Tomb on the map, and is there any other alterations you would have made?
Joeworthy 09:22, February 25, 2011 (UTC)
Assembly hall
I've noticed you've merged "Assembly hall" with "Classroom 1B". You left in the article's history that it has been identified as such, but I don't seem to remember where. --  Seth Cooper  owl post! 21:07, May 7, 2011 (UTC)
Oh, sure. Thank you! '=) --  Seth Cooper  owl post! 21:38, May 7, 2011 (UTC)
Did you go to the wizarding world of harry potter?Zapster1 16:18, May 21, 2011 (UTC)
I have been threw a tiny bit of it I wanted to go further but we had to leave the park I can give you the info.Zapster1 17:25, May 21, 2011 (UTC)
Canon policy
Please familiarise yourself with the canon policy. Further violations could lead to administrative action. Thank you.
RE:DADA Storeroom and Unidentified Teachers
I know, but still, it's the only name the English version provides us with. It may be the best to keep it, as it would aid in research and it would be more consistant with other articles. About your little project, it's neat. Although, I think it's a bit cluttered (one cannot easily tell where one person ends and the other begins). Nevermind the "vandal" (more of a concerned user), as the spirits were getting elated back then (we've since discussed the matter, and I think we have reached a conclusion on that matter). --  Seth Cooper  owl post! 22:09, May 29, 2011 (UTC)
Translations are canon, but only to a certain degree. Certain additions (like Baruffio's wife or Ossio Dispersimus) are ok, but not translation differences (while, say the Spanish version may say "Almacén de Defensa Contra las Artes Oscuras", it does not say "Defence Against the Dark Arts Storeroom") if we changed the article's name to "Defence Against the Dark Arts Storeroom", we'd be creating a new term when there's no need for it and that's not really our duty here (we cannot create canon, were here just to record it). I wouldn't oppose to a BTS note, however. --  Seth Cooper  owl post! 22:51, May 29, 2011 (UTC)
Order of Merlin
Order of Merlin (Second Class)
The Order of Merlin is awarded to you by Nick O'Demus for having over two-thousand edits on the Harry Potter Wiki.
Robert Hilliard/ Unidentified prefect
See Talk:Unidentified Ravenclaw prefect for the ongoing discussion. - Cavalier One

(Wizarding Wireless Network) 17:18, August 19, 2011 (UTC)
RE:Rear courtyard
Hello, there! It's been a while since we last talked! Answering your question, I am the one to blame. I thought "Secret Garden" was a conjectural, descriptive title, never used in the actual game, so I moved it to a less ambiguous name (given that its access is by the Rear Hall). Anyway, it seems like I was wrong, and I will restore the article accordingly. Thanks! --  Seth Cooper  owl post! 01:28, January 15, 2012 (UTC)
REPLY
I put a disambiguation for the Northern Courtyard on it though...
Hem hem, this is MY wiki. Lol kidding :P
Why should the name change again by the way? Does it say somewhere its called the North Tower Courtyard? Please reply.
If Harry Potter is magical, does Santa exist there???(MINECRAFT!!!!) 18:04, February 4, 2012 (UTC)
RE:
Thank you so much! That really means a lot! --  Seth Cooper  owl post! 12:51, March 4, 2012 (UTC)
RE:Harry Potter in other countries
Hi there! Haven't seen you around for a while... To answer your question, I don't have much of an opinion on the matter. As long as the articles don't cause any problems that we can't easily fix, I'm fine with them. Of course, you could start a forum discussion about it with the rest of the community, if you think it best. --  Seth Cooper  owl post! 22:23, May 23, 2013 (UTC)
*Disclosure: Some of the links above are affiliate links, meaning, at no additional cost to you, Fandom will earn a commission if you click through and make a purchase. Community content is available under
CC-BY-SA
unless otherwise noted.