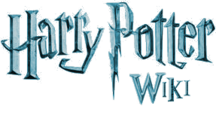 Wotcher!
Hello, Evangelyn, and welcome to the Harry Potter Wiki (HPW). Thank you for your edit to the Haitian National Quidditch team page. I hope you enjoy it here and decide to stay.
Before editing, be sure to read the wiki's policies. Please sign your name on Talk and vote pages using four tildes (~~~~) to automatically produce your name and the current date. Be sure to verify your e-mail address in your preferences. Before attempting any major article rewrites please read the layout guide. If you have any questions, check out the policy and help pages (see here for editing help), add a question to the Community portal, view the forum or ask me on my talk page. Again, welcome!
Seth Cooper (talk) 19:47, May 15, 2014 (UTC)
/*Eldon*/
Evangelyn, I've noticed that you edited or created the Eldon Pembroke page. I noticed because it was an "E" name that I missed. I am wondering if you know how to make a disambiguation page because I don't and there is also an Eldon Elsrickle. (Vaudree (talk) 16:21, October 24, 2015 (UTC))
Order of Merlin
hellomystery girl (talk) 19:01, December 4, 2018 (UTC)
Speculation
Please don't speculate that wizards and witches in pure-blood families are actually pure-bloods until proven otherwise. Wizards and witches in pure-blood families can have half-blood members. IlvermornyWizard (talk) 19:45, December 9, 2018 (UTC) IlvermornyWizard
Was it actually said those wizards and witches buried in Pere Lachaise were actually pure-bloods? If not, then don't the category regardless of their family blood status. As I said, there have been half-bloods in pure-blood families. IlvermornyWizard (talk) 14:08, December 10, 2018 (UTC) IlvermornyWizard
Parisian version of Diagon Alley
Where on the map did it say that Montmartre was the Parisian version of Diagon Alley? Montmarte could've been the "access point" to the wizarding district and at best, Le Place Cachee was the shopping district instead. There are places on the map that have the Muggle known locations like Place de Furstemberg and Rue Girardon on top and the wizarding locations like the entrance to the French Ministry of Magic and Circus Arcanus on the bottom. Montmartre and Place Cachée could be one of those cases too. And what about Rue Claudel? It said mentioned in an article that Rue Claudel was the wizarding district not Montmartre or Place Cachée. IlvermornyWizard (talk) 20:53, December 12, 2018 (UTC) IlvermornyWizard
I read the little translation under the picture and it does compare the statue to the brick wall gaining access to Diagon Alley and how it is located in plain sight. It also says that the statue is the entrance to Place Cachee, the real Parisian wizarding district not Montmartre. IlvermornyWizard (talk) 23:44, December 12, 2018 (UTC) IlvermornyWizard
Rionach O'Neal
Hi there! I hope this won't sound too pretentious (I'm also sending this message to another editor), but because you are the creator of pl:Rionach O'Neal, I figured it wouldn't hurt to bring you up to date about how, after a belated but quite thorough discussion, it's concluded that the previous article contained massive amount of inaccurate info, and has now since been modified with changes as seen here. I felt pretty bad the false info has been spread around the Net for who knows how long, so letting you know and hopefully it wouldn't get more widespread. xP --Sammm✦✧(talk) 09:12, March 26, 2019 (UTC)
Category order
Wiki policy states all categories are required to be in alphabetical order not just shoved to the back of the list because it is the easier, lazy thing to do. Andrewh7 (talk) 22:13, January 30, 2020 (UTC) Andrewh7
Order of Merlin
Congratulations!
Order of Merlin (Second Class)
The Order of Merlin is awarded to you by Reverb frost for having over two-thousand edits on the Harry Potter Wiki.
--Reverb frost (talk) 10:55, July 4, 2020 (UTC)
*Disclosure: Some of the links above are affiliate links, meaning, at no additional cost to you, Fandom will earn a commission if you click through and make a purchase. Community content is available under
CC-BY-SA
unless otherwise noted.