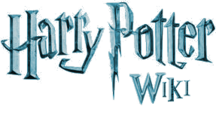 Wotcher!
Hello, Famini71, and welcome to the Harry Potter Wiki (HPW). Thank you for your edit to the Draught of Living Death page. I hope you enjoy it here and decide to stay.
Before editing, be sure to read the wiki's policies. Please sign your name on Talk and vote pages using four tildes (~~~~) to automatically produce your name and the current date. Be sure to verify your e-mail address in your preferences. Before attempting any major article rewrites please read the layout guide. If you have any questions, check out the policy and help pages (see here for editing help), add a question to the Community portal, view the forum or ask me on my talk page. Again, welcome!
-- Seth Cooper (Talk) 15:04, 27 July 2009
Ah, My mistake. It link was broken and didn't link to anywhere feel free to add it back. ----Profiteor

(Owl Me) 16:13, 28 July 2009 (UTC)
You too :) --Profiteor

(Owl Me) 16:53, 28 July 2009 (UTC)
House Points Game, 2nd term
Hello! Just to let you know, we're starting a new round of the Harry Potter Wiki House Points Game on September 15th, and we need some new members! By helping to improve the Wiki, you can earn points toward winning the House Cup. Just add your name under your favorite House on this page to join. We hope to see you soon! - Nick O'Demus 10:03, 31 August 2009 (UTC)
Order of Merlin
CONGRATS On the Order of Merlin! --Profiteor 22:07, September 13, 2009 (UTC)
RE:Oups...
No problem, I'll delete that straight away. --  Seth Cooper  owl post! 21:42, December 17, 2009 (UTC)
Happy Holidays
RE...
Sorry about that, I didn't see his message to Seth, and thought he deliberately blanked the page. And no, your not a stupid girl:) Jayden Matthews 14:50, January 17, 2010 (UTC)
Harry Potter Wiki Twitter account
Hello Famini71!, I just want to inform you that recently i created a Twitter account dedicated to Harry Potter Wiki; The username is @HPWiki. What do you think about it? And also, please let me know if you also have a twitter account. --ÈnŔîčö DC

(Send me an Owl!) 07:13, January 18, 2010 (UTC)
Thank you for the response. Yes, you are right. Next time i will link the Featured Picture to the HP Wiki page where the image is uploaded, not in the exact image's location. Have a good day too! --ÈnŔîčö DC(Send me an Owl!) 16:04, January 18, 2010 (UTC)
Re:Multiple accounts
So do you both usually work from the same computer? I'm not 100% sure, but it might be considered multiple accounts if they both primarily use the same IP address. - Nick O'Demus 11:49, February 2, 2010 (UTC)
Cavalier One says that could be considered multiple accounts, but that it's not a problem for just editing. - Nick O'Demus 23:28, February 12, 2010 (UTC)
RE:Baruffio
I've rewritten the page Baruffio to include the new info. I've also created Baruffio's wife. Also, I've made an attempt to fix your signature: try it. --  Seth Cooper  owl post! 12:08, September 18, 2010 (UTC)
I don't seem to be able to fix it... perhaps you would want to add the codes manually every time you leave a message. --  Seth Cooper  owl post! 14:31, September 18, 2010 (UTC)
Order of Merlin
Order of Merlin (Second Class)
The Order of Merlin is awarded to you by Seth Cooper for having over two-thousand edits on the Harry Potter Wiki.
--  Seth Cooper  owl post! 12:08, September 18, 2010 (UTC)
´Lavender Brown's parents
I just saw you created an article on Lavender Brown's parents on the French wiki. Should they have an English article, like Barufio's wife?--Rodolphus 12:21, September 23, 2010 (UTC)
A Mrs Perkins is mentioned in GF, but that´s a mistranslation of Mr Perkins, and not an additional character.--Rodolphus 12:35, September 23, 2010 (UTC)
RE:Scouthibou
Whoa, Ménard added a lot of things to his translations...! I'll create the article, I guess. Merci! =) --  Seth Cooper  owl post! 17:47, September 24, 2010 (UTC)
re:congo
Ok, I just assumed because the congo page said that it used to be called Zaire, that Zaire was no longer a country, my bad, shouldn't the information on Congo be changed then to reflect the fact that there are in fact two countries? --BachLynn
(Accio!) 13:29, September 25, 2010 (UTC)
So I'm thinking take out the part about Congo being formerly Zaire, and maybe add in somewhere a real world wiki link about them, because I guess one could argue that maybe in HP world the countries are different then the real world that we know, Plus it was Zaire until like sometime in 1997, so presumably the HP version of Fantastic beasts was written prior to 1997, which could make it Zaire. Oh, and how do you get to the french version? I haven't checked it out in other languages yet, which would be cool, I know some french, fluent spanish, I didn't see the link on the left. --BachLynn
(Accio!) 13:52, September 25, 2010 (UTC)
Fluffy
Hey, so I re-read the books about Fluffy, and did a major re-write, if you get a sec take a look and let me know what you think. Same with Congo and Zaire, let me know what you think about those too. Thanks for the links, just now getting a chance to head over and check them out! --BachLynn
(Accio!) 16:10, September 26, 2010 (UTC)
Alex Crockford
Hey, do you know any sources for whether or not he'll play Charlie Weasley in Deathly Hallows, I've seen that it's "rumored", but do you know any source where it's said that? --BachLynn
(Accio!) 19:53, September 26, 2010 (UTC)
French wikia
Hey, I made an edit to the french Lily Potter page, it's been awhile, can you check it and make sure I did it correctly. I added about her appearances in the pensieve in 1996 and 1998, but I'm not sure if my sentence structure is correct. --BachLynn
(Accio!) 23:05, September 26, 2010 (UTC)
Problem with interface today
Hi, Famini! I saw your edit on the talk site of Cavalier One. I have Firefox too and I have had this problem also. Most times it functions and sometimes - il y a un problème. I don't know why that is so but you are not alone with this problem. Harry granger 18:40, September 29, 2010 (UTC)
Hi, I don't have Chrome but I also have IE. When I had this problem the first time I tried it also about IE. You are right. The problem was also on IE. Let's hope it does'nt come back too often. Harry granger 19:32, September 29, 2010 (UTC)
Hi
Hey, so I've been mulling over some page ideas, but I'm not 100% sold that they are necessary or what to title them if they are. In Goblet of Fire there is a wizard who makes claims of being a dragon killer to impress a group of veela's, but then another wizard steps in and says that this wizard is actually a "dishwasher for the Leaky Cauldron" and that he is in fact a vampire hunter. The guy claiming to be a vampire hunter has a BTS blurp about him under the Vampire article, but the dragon killer/dishwasher has no mention, nor could I find mention of the job of dishwasher at the leaky cauldron. Any suggestions? --BachLynn
(Accio!) 19:06, October 7, 2010 (UTC)
Wikia Video
I hope you think it's good news, because I saw your username in a Wikia Video briefly.--Station7 14:08, October 8, 2010 (UTC)
Sure. In a Wikia Video, so a video about Wikia, I saw your username. I can show you a link (if I can find one)--Station7 14:15, October 8, 2010 (UTC)
See link to video here. Your username appears the second time at Harry Potter Wiki.--Station7 14:24, October 8, 2010 (UTC)
Could use your opinion
Hey, how are you? So I've been doing a lot of edits/cleaning to the actors pages, and I've been thinking for a few weeks now that I would like to create a new category for actors who did video game voices, to kind of break up the actors a little bit, I talked it over with, ummm Nick and the only advice he gave was to keep in mind that some of the movie actors also did voices for the video games. I just thought it would be nice when going through the actors/real world, but I can't decide what the best name for the category. Voice Actors, Video Game Voices, etc etc, do you have any thoughts, or maybe even scrap the idea because it's not worth the level of detail.....? --BachLynn
(Accio!) 03:46, November 19, 2010 (UTC)
Locket
I reverted the edits on Salazar Slytherin's Locket (first of all I didn't see the interlang at the bottom), because you did not use the correct links. If you had linked to Reductor Curse instead of "Reducio" and Blasting Curse instead of "Configro" I would have left it as it was. Thank you, --JKoch
(Owl Me!) 16:36, December 2, 2010 (UTC)
RE: Pages with links towards pages deleted
The pages were deleted by Cavalier One on the grounds that they aren't directly related to Harry Potter. You might ask him if you want the deletion to be reconsidered. For now, either the links could be removed, leaving just the text, or the links could be redirected to J. K. Rowling's article. - Nick O'Demus 10:06, August 7, 2011 (UTC)
RE:Weasleys' clock
They are not the same. The Weasleys' kitchen clock was located in the living room, with one hand for each member of the family, and with labels identifying their current status (like "MORTAL PERIL", "TRAVELLING", "LOST", "HOSPITAL", etc.). The Weasleys' kitchen clock was hung in the kitchen and had only one hand, and instead of numbers had reminders about Molly Weasley's daily routine, such as "time to make tea" and "time to feed the chickens". --  Seth Cooper  owl post! 16:49, August 10, 2011 (UTC)
There are two clocks in the films, too (see the images on the articles). --  Seth Cooper  owl post! 16:54, August 10, 2011 (UTC)
QTtA names
I think the current readings of the names on the handwritten list in Quidditch Through the Ages are accurate. If you compare the final letter in B. Dunstan to the final letters in C. Warrington and H. Granger, you'll see it's "n," not "r." But I don't think it would be a bad idea to add a transcribed tag to the articles on the characters whose names appear on that list since technically they are transcribed. ★ Starstuff (Owl me!) 19:09, August 27, 2011 (UTC)
Order of Merlin
Order of Merlin (First Class)
The Order of Merlin is awarded to you by Nick O'Demus for having over three-thousand edits on the Harry Potter Wiki.
RE:Death Eater in HP4 film???
The existance of this "Calahan" is ludicrous; all that Voldemort says between "Crabbe" and "Macnair" is a grunt. This is further proved by the fact no "Calahan" is ever mentioned on the DVD subtitles.
Sorry about not answering the message about Dudley's gang you left me, I must've overlooked it. I guess Piers was identified via comparison with a picture of Jason Boyd, the actor who plays him. Christopher Rithin definitely plays the teen with the green shirt given their physical similarity, but I agree with you, there is no evidence (that I am aware of, at least) that this individual is Dennis. As for Richard Macklin, who plays Gordon, I cannot find a picture of him to compare to the picture of the members of Dudley's gang. So, it seems that the only identifiable member is Piers and the "green-shirt fellow" (of which the only thing we know is that he isn't Dudley, Piers, or Malcom). Thank you for bringing this to my attention, I will try to erase the potentially false infomation from those articles.
Oh, are you referring to "Académie française des sorciers", "Boniface Toubeau" and "Archibald Bienbon"? That is great, I never knew that was added to the French version of Quidditch Through the Ages. I'll try to go ahead and translate the articles in the French wiki into English, but you might wand to proofread them to check for any innacuracies, as my French is a bit rusty. Thank you so much. --  Seth Cooper  owl post! 23:24, September 12, 2011 (UTC)
Thanks a lot for the transcription of the French text in Quidditch Through the Ages! I've added part of it to the articles.
As for the Chocolate Frog Cards, the problem is a bit larger than that. While most cards contain the same description in every game (i.e. "Rowena Ravenclaw. Medieval, dates unknown. Co-founder of Hogwarts. Gave her name to one of the four Hogwarts houses"), there are some cards whose description changes drastically between games. See Paracelsus, for instance. On the PS2 version of Philosopher's Stone, the card bears the description: "Paracelsus (1493—1541): Renowned physician, alchemist and surgeon.", but on the PC version of Chamber of Secrets, it says: "Paracelsus (1493—1541): Contemporary of Copernicus and Leonardo Da Vinci. A medical genius whose bold theories challanged medieval thought. Credited with discovering Parseltongue." The same thing happens, I believe, with Hengist of Woodcroft. Also, the real life Chocolate Frog Cards (which were released only in the USA around the release of the first book, and were apparently penned by JKR herself) usually bear a different description from that of the games (see Hengist of Woodcroft's card). --  Seth Cooper  owl post! 13:56, September 13, 2011 (UTC)
Sign
I have to disagree on this one. Yes it's a sign, like any other users. But it do not belong in the pages. You can put your sign in talk pages and your own user. --Danniesen 14:44, January 1, 2012 (Denmark)
Happy Birthday
Hi, Famini! I saw your message on the talk page of Jayden Matthew about your birthday on New Year's day. Not
all
people are against you. But I know this feeling and can understand you. So I wanted to congratulate and let you know that I wish you that this year gets now better for you. Joyeux anniversaire et une bonne année!!!
Harry granger
Talk 
contribs
18:10, January 1, 2012 (UTC)
Hi, Famini! When I looked at the new name: User:Famini71/signiture, I recognized a spelling mistake. It should have been written: signature. I thought I should tell you.  Harry granger   Talk   contribs 19:35, January 1, 2012 (UTC)
RE:Modifications on a user page
Apparently, Danniesen mistook your user-subpage for an actual article. This had already been sorted out by Jayden Matthews by the time I got here, however, but everything seems to be in order now. Anyway, no matter, I hope you've had a great New Year's and a bon anniversaire! --  Seth Cooper  owl post! 19:16, January 1, 2012 (UTC)
There was no need to be uncivil, as I was merely trying to help you. I'm not sure how you came to be of the opinion that I'm "against you", but I assure you you're mistken. Quite the opposite, in fact. I removed the "candidate for deletion" tag that Dannisen added to your page, and explained to him why the page is perfectly acceptable. I'm also aware what "Utilisateur" means which is why I moved the page, as this is an English language wiki, and, as you speak English yourself there is no reason to have it in French. If you're having problems getting the signiture to work it is likely due to the fact that you already have a signiture page set in your preferences. I hope that clears that up. Oh, and happy birthday! Jayden Matthews 20:15, January 1, 2012 (UTC)
120.61.26.64 11:55, May 30, 2012 (UTC) hey famini how are you pls can you help me with some info120.61.26.64 11:55, May 30, 2012 (UTC)
Quidditch Through the Ages and Fantastic Beasts and Where to Find Them, French Editions
Hi there! I saw you mentioned you had a copy of the French edition of Quidditch Through the Ages; if you also have a copy of Fantastic Beasts and Where to Find Them, could you help me by checking if they have "wizarding prices" on the back cover as the UK and US editions seemed to? If you have the time, I'd really appreciate it if you could check Dumbledore's foreword in your copy, and see if it has a Euro equivalent to the £174m (34m Galleons). Many thanks. --xensyriaT 11:34, June 28, 2012 (UTC)
*Disclosure: Some of the links above are affiliate links, meaning, at no additional cost to you, Fandom will earn a commission if you click through and make a purchase. Community content is available under
CC-BY-SA
unless otherwise noted.