Archive 1 (18:15, 26 August, 2007-21:05, 3 June 2008)
Archive 2 (00:55, 4 June 2008-00:09, 16 June 2008)
Archive 3 (19:05, 20 June 2008-16:26, 18 July 2008)
Archive 4 (03:09, 22 July 2008-02:38, 14 September 2008)
Welcome!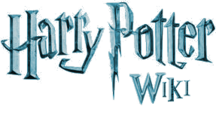 Hello, Freakatone, and welcome to the Harry Potter Wiki (HPW). Thank you for your contributions. I hope you like the place and decide to stay.
I hope you enjoy editing here! By the way, please be sure to sign your name on Talk and vote pages using four tildes (~~~~) to produce your name and the current date. If you are currently contributing anonymously, consider creating an account, also be sure to verify an e-mail address at your preferences if you do. If you have any questions, see the help pages (see here for editing help), add a question to the Community portal or ask me on my talk page. Again, welcome!
 !!!!
Thank you so much your the best! —The preceding unsigned comment was added by Sirius snape (talk • contribs).
Your great!
You improved my entry great job buddy i think your a great administrator! Sirius snape 00:44, 20 September 2008 (UTC)
confused
hey freakatone, could you explain what the whole server going down and about the amount of users editing after it, because the day it happened the last person to edit was 5 hours ago and usually, they edit every 10 minutes. Thanks. Aguabottle (Talk) 02:49, 25 September 2008 (UTC)
Thanks
Thanks freakatone. Aguabottle (Talk) 21:11, 25 September 2008 (UTC)
New member needs help...I'm pathetic...
Hey Freakatone, my name is Aaron and my user name is Apple Blossom. I'm not really new to Harry Potter wiki in the sense that I just stumbled across it, but I am new to being a member. Could you please run me through a few things...I'm very confused. I'm not the most computer savvy person, and...*sigh* just help me. How do I make a biography box like on the side of your about-me page? You know with my gender, my birth date, my patronus and so forth. All around if you could just give me a quick run down of the cool features that would be great. I'm sorry, I realize this may be time consuming so let me thank you in advance. Have a great day, Freakatone, thanks again.
fatcow7713@yahoo.com 02:07, 2 October 2008 (UTC)
Heya Freakatone
How do you edit an article to insert a picture.
yours,
Harry J. Potter 20:17, 3 October 2008 (UTC)
Quick question,
Just wanted to be sure Fanon is allowed on this Wiki, as long as it stays in the User Page. On Halopedia, my fan character information on my User page was deleted with no warning because I wasn't aware that Fanon wasn't allowed there..
SeanJamesCanavi 19:38, 18 October 2008 (UTC)
Thanks
Thank you for the Order of Merlin award! Oread 15:10, 20 October 2008 (UTC)
Just want to give the heads up on something
I recently had to recent some nasty edits to Harry Potter and the Half-Blood Prince (film) by the User HARRY P LOVER which were unneeded with many appearing to be unsourced as well so I plan to watch over that page to make sure it stay accurate and one other thing is that I checked this users edits and they appear to not be constructive. -Adv193 22:00, 26 October 2008 (UTC)
Template
Ok thank you. Also an idea I had. On Wookieepedia they have templates that can be put at the start of a section that is dubiously canon. We could have one reading, "The events in the following section only appear in the film version of Harry Potter and Half-Blood Prince, and therfore may or may not be canon" or something like that. Would do you think? Jayce Carver

Talk 14:50, 2 November 2008 (UTC)
I think we should do both. Put it in the behind the scenes section but use the templates as well. That way it wont detract from the article too much, we can write the passage from an in universe perspective, and still make it clear that the described events are non canon. At any rate the article will be in my Bellatrix Lestrange sandbox, so let me know what you think of it once I'm finished. Cheers. Jayce Carver

Talk 15:02, 2 November 2008 (UTC)
Ok I've made the templates, and I will write the Attack on the Burrow section later tonight. Also could you do me a favour, and check out my Bellatrix Lestrange sandbox and let me know what you think about the way I've listead the appearances. Personally I think it's a much better way of organizing them plus making them look neater, cheers. Jayce Carver

Talk 15:39, 2 November 2008 (UTC)
Question...
I was just wondering, how do you get the little tabs that say like this user supports Dumbledore's Army for an example, on the User page? I'm kinda new so I haven't worked the kinks out of editing yet. Waterdrop95 01:30, 14 November 2008 (UTC)
Thanks!Waterdrop95 01:44, 14 November 2008 (UTC)
Voting policy
Hey, can you please check out User:DarkJedi613/Voting and tell me what you think. -- DarkJedi613 (Talk) 21:08, 22 November 2008 (UTC)
New editor
Good morning! I'd like to draw your attention to Forum:New wiki editor - it's news about a new feature we'd like to bring to your wiki. Thanks, Kirkburn (talk)
18:31, 12 December 2008 (UTC)
HermioneFan1 Again
Heyy Freakatone! You probably don't remeber me, but I hav yet another question... How do you make a signature? Thanks SOOO much for all of your help and Happy New Year! HermioneFan1 21:16, 1 January 2009 (UTC)
Absence
Hey, Freakatone. I haven't seen you around in a couple of months. Hope you're doing well. ★ Starstuff (Owl me!) 11:13, 30 January 2009 (UTC)
Griefer resort.
User:SeanJamesCanavi defaced my page, same as this person has been known to do on my Wiki pages in the past. We'd like something to be done about him/her before this gets out of hand, please.
SeanJamesCanavi 20:21, 50 February 2010 (UTC)
In our defence, we are the real Sean Canavi. SeanJamesCanavi 20:44, 50 February 2010 (UTC)
We'll say that, but Were just a 4-Channing Troll with life. If this is how it has to be, please delete our account.
SeanJamesCanavi 21:08, 50 February 2010 (UTC)
We'd wish you'd stop being so unfair about all this. There's no need to delete our account. We made you some lovely pictures. SeanJamesCanavi 21:11, 50 February 2009 (UTC)
Addendum: We are curious as to where you draw the 4chan link though. There's a distinct lack of mudkips on either of our userpages. SeanJamesCanavi 21:15, 50 February 2010 (UTC)

Look. We realize you people in Anonymous do this for kicks. But please, do it to someone else. Were are sick of it. We don't know what I even did to warrant these attacks.SeanJamesCanavi 21:14, 50 February 2010 (UTC)
Do you remember?
Do you remember how we met? SeanJamesCanavi 21:17, 50 February 2010 (UTC)
Sean, stop messing with these comments, I'm trying to tell the moderator how you ruined my userpage. Super Saiyan Canavi 21:33, 26 February 2009 (UTC)
Griefer's back...
http://harrypotter.wikia.com/wiki/User:Super_Saiyan_Canavi So far as of this writing, he hasn't done anything, but how he got past the ban is beyond me. SeanJamesCanavi 08:37, 9 March 2009 (UTC)
Alert.
Dear Freakatone,
It has come to my attention, and the attention of an administrator, who has asked to remain confidential for the time being (due to threats of disclosure of private information to their family) that the administrator Matoro has come under the influence of the internet group "Anonymous". The administrator has been logged as the same IP address of a griefer under the name "Super Saiyan Canavi", a person posing as me.
We suspect upwards of seven people of Anonymous have become involved, as there were IPs tracked from several locations, two in the UK, several on the East coast of the US, a couple in the Middle East. This administrator involved banned this person on accords of griefing, but not a week later, Matoro unbanned this person, who revealed they were several people.
The griefing consisted of defacing my user page, confusing staff of the wiki, and creating general chaos. We were hoping that you might be able to do something about this very delicate situation, as a lot is at stake here, especially with concerns that the administrator's family will be told information that Matoro has somehow dug up.
Whether you choose to act or not is your own accord, but a corrupted administrator is a serious crime.
If you need proof, check the IP records of Super Saiyan Canavi and Matoro, and you'll see they're one in the same, unless he suspects even that and changes it somehow.
We're begging you to help here. The entire wiki's at stake.
But as I said, it's your decision.
-Sean James Canavi, Harry Potter Wikia member
Happy (belated) birthday!
Hey Freakatone
hows it going for you? sorry i havent been on for so long Potterpuppetpal 23:16, 21 June 2009 (UTC)
admin
how do you become a admin

Khanahan100
Deleting images
Hey, just a quick question: Is it possible to delete an image I uploaded? If it is possible, how do i delete it? Thanks Slytherin7thyear 08:07, June 1, 2010 (UTC)
Another Slytherin Admin! AAAH!
Oui! Help!
Us Ravenclaws better run before he calls the death-eaters!
Or He-Who-Must-Not-Be-Named!
And he likes to use the Killing Curse!
Not on Ravenclaw 1st Years! PLEASE NOT ON RAVENCLAW 1ST YEARS!!!!!
Does he have the *Gulp* Dark Mark?
Pokeball32102 16:34, June 30, 2011 (UTC) --
Hi
Hi. I don't know if you still operating a great deal on this wiki but I would like to thank you for your contributions and great help none the less. :) I hope we become friends in the future and that you are recognized as a great admin. ZRSFizzyBongs (talk) 15:59, October 22, 2012 (UTC)
Community content is available under
CC-BY-SA
unless otherwise noted.