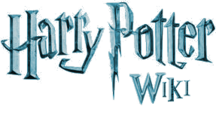 Wotcher!
Hello, General Ironbeak, and welcome to the Harry Potter Wiki (HPW). Thank you for your contributions. I hope you enjoy it here and decide to stay.
Before editing, be sure to read the wiki's policies. Please sign your name on Talk and vote pages using four tildes (~~~~) to automatically produce your name and the current date. Be sure to verify your e-mail address in your preferences. Before attempting any major article rewrites please read the layout guide. If you have any questions, check out the policy and help pages (see here for editing help), add a question to the Community portal, view the forum or ask me on my talk page. Again, welcome!
—Iluvgracie129 04:06, 13 January 2009 (UTC)
Hermione Jean Weasley (née Granger)
Sorry, but we already know that (by reading the last book) --ÈnŔîčö

(Send me an Owl) 03:43, 2 February 2009 (UTC)
Hello,
I imagine you are from Redwall Wiki too? Hollyfire the Warrior|Eulaliaaaaaaaaaa!!!!!!! 16:56, 2 March 2009 (UTC)
Half-Blood Prince movie (Difference from the book) Info.
Why did you removed those informations? Those info. are true and not rumors. If you don't like those info. because it seems Spoiler to you, then don't read it. --ÈnŔîčö

(Send me an Owl!) 06:15, 17 April 2009 (UTC)
Sirius Black
"Harry looked into the shadowed eyes of Sirius Black, the only part of the sunken face that seemed alive. Harry had never met a vampire, but he had seen pictures of them in his Defense Against the Dark Arts classes, and Black, with his waxy white skin, looked just like one."
—Prisoner of Azkaban, ch.3, p.38
"If he hadn't known it was the same person, he would never have guessed it was Black in this old photograph. His face wasn't sunken and waxy, but handsome, full of laughter. [...] Did he realize he was facing twelve years in Azkaban, twelve years that would make him unrecognizable?"
—Prisoner of Azkaban, ch.11, p.212
"A mass of filthy, matted hair hung to his elbows. If his eyes hadn't been shining out of the deep, dark sockets, he might have been a corpse. The waxy skin was stretched so tightly over the bones of his face, it looked like a skull. His yellow teeth were bared in a grin. It was Sirius Black."
—Prisoner of Azkaban, ch.17, p.338-339
"Like Sirius, she retained vestiges of great good looks, but something - perhaps Azkaban - had taken most of her beauty."
—Order of the Phoenix, ch.25, p.544
Remus Lupin
We need to leave the she was there for him part, since the books never deny it, making it canon, but remove the speculation. --JKoch
(Owl Me!) 04:36, March 18, 2010 (UTC)
Your change to the page Remus Lupin was determined to be unhelpful and has been reverted or removed. Please use the sandbox for any tests you want to do. Take a look at the welcome page if you would like to learn more about contributing to our encyclopedia. Thanks. --JKoch(Owl Me!) 05:02, December 27, 2010 (UTC)
Cedric
Might I point out that the last time you removed the information from Cedric Diggory, the content was restored by this wiki's bureaucrat, Cavalier One. --JKoch
(Owl Me!) 05:05, August 30, 2010 (UTC)
Sirius
I had been putting reasons in the summary line when I un-did some of your edits, but essentially NPOV must be maintained, and character flaws and attitudes should be presented equally. Just because someone loves a specific character, that doesn't mean they can gush about them on their page. We should maintain article neutrality as much as possible. We can't say that Sirius's attitude towards Kreacher was justified, especially considering how once Harry showed him a bit of kindness Kreacher came around, and not only was helpful, but participated in the Battle of Hogwarts against the Death Eater's. Secondly Gary Oldman does not have those tattoos, and I provided a link where it talks about it.--BachLynn

(Accio!) 22:39, March 29, 2011 (UTC)
\
Okay, but what about my edits to his escape from Azkaban? What about my comment that he becomes a dog that looks like the grim? Or how about the changes I made in the personality section? You keep saying Sirius "was cruel" to Kreacher even though a lot of the things he would say to Kreacher were always so funny (another reason I miss old Snuffles) and it was Kreacher who was cruel, not Sirius...
Policies
This is your
last warning
.
The next time you vandalise a page, you will be blocked from editing the
Harry Potter Wiki
. If you continue to blatantly ignore policies you will be blocked. If you have any questions about these policies or disagree whether or not an edit you have made that has been reverted should be in the article you should discuss it on the article's talk page. --
BachLynn

(Accio!)
15:19, March 30, 2011 (UTC)
Dumbledore's age
Hi,
I see that you changed the time of birth listed in Dumbledore's article from "1881" to "1840s." JKR did state that Dumbledore was 150 in an interview back in 2000, which would place his birth in the 1840s, but she later revealed his birth year as 1881 when she featured him as Wizard of the Month on her official site (the original link is now dead, but you can view an archived copy here on the Wayback Machine). Per our canon policy, when JKR has given contradictory information, the most recently-given information is treated as canon.
Thanks, ★ Starstuff (Owl me!) 02:54, March 4, 2013 (UTC)
Hello,
This is not an interview in which Rowling herself commented, so it should be trusted less. I would also like to point out that the death date is 1996. This doesn't fit with what happened in book 6. J.K. said in multiple interviews (in 2000, 2001, and 2005) that he's 150. She would never have said something like that if she didn't mean it. Even if she does write her own web pages, she's obviously wrong, since she herself has said Dumbledore is 150.
So I say we change it back to 1840's. Hopefully Jo herself will see it and clarify things in the future.
Thanks, General Ironbeak (Owl me!).
After nearly 2 years, no one has replied, to the point where I realize I'm going to have to take matters into my own hands. I'm sorry, but the wiki needs to have what's correct. General Ironbeak (talk) 06:21, December 12, 2014 (UTC)
*Disclosure: Some of the links above are affiliate links, meaning, at no additional cost to you, Fandom will earn a commission if you click through and make a purchase. Community content is available under
CC-BY-SA
unless otherwise noted.