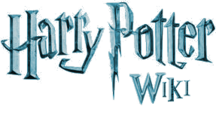 Wotcher!
Hello, Harrypotter394, and welcome to the Harry Potter Wiki (HPW). Thank you for your edit to the User:Harrypotter394 page. I hope you enjoy it here and decide to stay.
Before editing, be sure to read the wiki's policies. Please sign your name on Talk and vote pages using four tildes (~~~~) to automatically produce your name and the current date. Be sure to verify your e-mail address in your preferences. Before attempting any major article rewrites please read the layout guide. If you have any questions, check out the policy and help pages (see here for editing help), add a question to the Community portal, view the forum or ask me on my talk page. Again, welcome!
Merope Gaunt
Please stop adding "Squib" to Merope Gaunt's page an alias. Our policy regarding infoboxes prevents the insertion of such one-off insults as aliases. ProfessorTofty (talk) 05:05, January 12, 2013 (UTC)
First floor
In British terminology, what Americans would call the first floor is called the "Ground floor", and what Americans would call the second floor is called the "first floor". - Nick O'Demus 19:16, February 13, 2013 (UTC)
Your revert to an edit of mine to the Harry Potter article
The edit in question was done to remove an image from the article on the grounds that it's not the kind of image we use on this wiki. Furthermore, if you had bothered to check you would have found that the image in question has been deleted anyway, hence restoring the link was pointless.
Kindly be more careful with your edits in future. — RobertATfm (talk) 21:57, March 21, 2013 (UTC)
Merope Gaunt
Your change to the page Merope Gaunt was determined to be unhelpful and has been reverted or removed. Please use the sandbox for any tests you want to do. Take a look at the welcome page if you would like to learn more about contributing to our encyclopedia. Thanks. As has been explained before by Nick O'Demus, fan-made images are not allowed. Please stop adding or restoring fan-made images, or you may find yourself facing a temporary block. --Hunnie Bunn (talk) 17:07, May 19, 2013 (UTC)
Edward Lupin
Your move of the Edward Lupin article to "Ted Lupin" was determined to be unhelpful and has been reverted. Teddy's real name is indeed Edward, as clarified by Rowling herself via Pottermore. --  Seth Cooper  owl post! 17:17, August 30, 2013 (UTC)
Your edits to Harry Potter and the Philosopher's Stone (film)
Please do not copy content directly from Wikipedia. While there is technically nothing wrong with this, we prefer to have our content written uniquely and from scratch. If you think that article should have a plot summary, feel free to help us out and write one in your own words! -- 1337star (Drop me a line!) 23:53, January 25, 2014 (UTC)
Please, I'd like that you undo all my edits of day 26 March 2014 in the page Albus_Dumbledore#1996-1997!!! Thank you and I am so sorry for that! Andre G. Dias (talk) 20:28, March 26, 2014 (UTC)
Love
Since love is an emotion, not a spell, you may want to consider using a non-spell-related infobox on the relative page. MinorStoop 10:55, April 14, 2014 (UTC)
Your edits to Azkaban
Fanon warning
: Please stop. If you continue to add
fanon
to pages, you will be blocked from editing the
Harry Potter Wiki
. Your contributions may be more welcome at the
Harry Potter Fanon Wiki
or at the
Dumbledore's Army Roleplay Wiki
.
The above automated message also applies to fanart and other fan-made images. -- 1337star (Drop me a line!) 16:44, April 14, 2014 (UTC)
Order of Merlin
Order of Merlin (Third Class)
The Order of Merlin is awarded to you by MinorStoop for having over one-thousand edits on the Harry Potter Wiki.
MinorStoop
15:47, April 26, 2014 (UTC)
Relationships
Please desist in copy/pasting the contents of the Harry Potter's relationships page to the Harry Potter page. This section of content has been deliberately split from the main article, because the main page is far too long, crashes browsers and makes it impossible to actually edit the article. Please read comment notices and heed edit summaries in the future. Thanks. --Sajuuk 20:05, March 8, 2016 (UTC)
Discussion on forums
Hey there Harrypotter394! I'm sending this post out to a number of active contributors of the HPW. I'm looking to find out your opinions on this proposal, which could help to improve the community aspect of the HPW and bring in more editors to the wiki. Please leave your opinions on that topic when you get the chance. Thanks! --Sajuuk 15:09, March 24, 2016 (UTC)
*Disclosure: Some of the links above are affiliate links, meaning, at no additional cost to you, Fandom will earn a commission if you click through and make a purchase. Community content is available under
CC-BY-SA
unless otherwise noted.