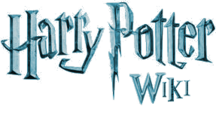 Wotcher!
Hello, Hermione is a Ravendor Jedi Master, and welcome to the Harry Potter Wiki (HPW). Thank you for your edit to the Talk:Hermione Granger page. I hope you enjoy it here and decide to stay.
Before editing, be sure to read the wiki's policies. Please sign your name on Talk and vote pages using four tildes (~~~~) to automatically produce your name and the current date. Be sure to verify your e-mail address in your preferences. Before attempting any major article rewrites please read the layout guide. If you have any questions, check out the policy and help pages (see here for editing help), add a question to the Community portal, view the forum or ask me on my talk page. Again, welcome!
Nick O'Demus (talk) 00:05, November 29, 2017 (UTC)
Hermione's skin colour
Would you please just step back and accept the information about Hermione's skin colour as it currently stands? There is no need to resurrect an argument that was already settled some time ago. And the consensus during that time was that her skin colour would stay how it currently is in the info-box. Trying to argue against something that has already been settled is generally a bad practice, and is certainly a bad practice in this case. ― C.Syde (talk | contribs) 03:09, December 14, 2017 (UTC)
I just accepted it on another argument. Happy now? Hermione is a Ravendor Jedi Master (talk) 04:08, December 14, 2017 (UTC)
I don't like repeating what I said. I accepted the infobox information. Are you happy? Hermione is a Ravendor Jedi Master (talk) 17:50, December 16, 2017 (UTC)
Well, from now on, I'll just be looking at Maze Runner stuff and seeing if they have a TMR slang section. Sorry if I angered any of you. Hermione is a Ravendor Jedi Master (talk) 02:10, December 19, 2017 (UTC)
Signature
Please be sure to sign your posts with your proper signature. The signature button on the top can help to post the proper markup i.e. --~~~~ Thanks --Ironyak1 (talk) 00:37, January 16, 2018 (UTC)
I'm sorry about the signature issue. I changed it (in a bit of a fit of anger), but I didn't know it would show up as unsigned. I changed it back to the original signature, and will solve my posts with my proper signature from now on. I'm also sorry about the Hermione Granger: Skin Colour talk page- I just wasn't happy but at this point, I think it's okay to leave it where it is. I just suggest you add this to the infobox: "Rowling based Hermione off a younger version of herself. Rowling is white, therefore Hermione is white." I just think that bit of information should be added because it seems like the correct, legitimate information. Again, I'm sorry about the signature. Hermione is a Ravendor Jedi Master (talk) 02:52, February 6, 2018 (UTC)
*Disclosure: Some of the links above are affiliate links, meaning, at no additional cost to you, Fandom will earn a commission if you click through and make a purchase. Community content is available under
CC-BY-SA
unless otherwise noted.