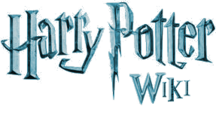 Wotcher!
Hello, JMAS, and welcome to the Harry Potter Wiki (HPW). Thank you for your edit to the File:HarryPatronusPoA.jpg page. I hope you enjoy it here and decide to stay.
Before editing, be sure to read the wiki's policies. Please sign your name on Talk and vote pages using four tildes (~~~~) to automatically produce your name and the current date. Be sure to verify your e-mail address in your preferences. Before attempting any major article rewrites please read the layout guide. If you have any questions, check out the policy and help pages (see here for editing help), add a question to the Community portal, view the forum or ask me on my talk page. Again, welcome!
Nick O'Demus (talk) 22:11, May 31, 2015 (UTC)
Images
Thank you for your image, but on the Wiki, in articles about the magical creatures and plants used images from the Pottermore.  Lord Vóldemort 04:52, June 1, 2015 (UTC)
I assume you mean for the main infobox image? Because not every image in the Fawkes article is from Pottermore. - JMAS
Yes. Lord Vóldemort 06:07, June 1, 2015 (UTC)
Images
Maybe cut down on the image uploading so others can upload them. There are no strings on me (talk) 00:13, November 20, 2016 (UTC)
Is my uploading images in some way preventing others from using the upload feature? -

JMAS

Hey, it's me! 00:49, November 20, 2016 (UTC)

No i don't believe so what i'm saying is that sometimes less is more and its better not to add to much at a time. There are no strings on me (talk) 00:53, November 20, 2016 (UTC)
Re: Death Eaters

Done --Cubs Fan (Talk to me) 02:12, November 28, 2016 (UTC)
Image clutter
Please stop adding cluttering images to articles. There was no reason for you to add the useless image gallery to Harry Potter's possessions. The images that were already displayed were fine. The problem with image clutter is pointed out here. Image clutter is something a wiki administrator will warn you about. Why do you keep replacing my images? There is nothing wrong with them and this becoming very aggravating. Please stop. Misskatniss1546 (talk) 21:58, November 28, 2016 (UTC)Misskatniss1546
I am not "replacing" your images. Replacing them would imply that I am uploading a different image. What I am doing is uploading the full size images, whether they be from Pottermore or elsewhere. -

JMAS

Hey, it's me! 01:38, November 30, 2016 (UTC)
Hippogriff
Hello. The picture of Hippogriff You have uploaded is resampled version. It is blurry. Version I have uploaded already is pixel sharp one. And it not contains Ministry of Magick logo at background.
Diver4d (talk) 20:42, November 30, 2016 (UTC)
Yes, I do see the faint and barely noticeable MoM emblem behind the image. But I'll have to disagree with it being blurry. It looks to be the same quality as the smaller version. -

JMAS

Hey, it's me! 02:51, December 1, 2016 (UTC)
/* Hippogriff */
Okay, there is no sense to argue about blurriness. I have compared screenshots from my iPad (2048x1536) and iPhone (1136x640). iPhone screenshots looks sharper, because the source image (the file inside the game) has same or bigger resolution. iPad screenshots is blurry. Your screenshot is blurry too because it doesn't contain any pixel-sharp details, everything is smoothed, even the details which must look sharp - the feathers, the fangs, etc. But if I'm trying to resample my screenshot, it looks more blurry than yours ))). So, I think you have done screenshot at tablet-device with high resolution, but the source image have smaller resolution (but bigger that my in my iPhone5 version screenshots), so it was resampled to fit the screen of your device and that is why it looks a bit blurry. Btw, what is the device, where you made that screenshot? iPad Pro or Android tablet with highres screen?
RE:Image Policy Question
Your reading is correct. It is perfectly acceptable to upload a higher resolution picture that supersedes another.
The "duplicate images" excerpt you cited is there because sometimes it is impossible to overwrite lower quality images, normally because they're in a different format (i.e. you can't overwrite a .jpg with a .png). In those circumstances we are forced to delete the lower quality version for deletion and manually replace it with the better quality one. --  Seth Cooper  owl post! 16:46, December 4, 2016 (UTC)
Wizarding World of Harry Potter
You have heard of this right? There are no strings on me (talk) 03:11, December 11, 2016 (UTC)
Oh yes. Sadly, have not had the opportunity to take my family. Will likely go after they are all done with the Star Wars land at Disney, then hit them both on the same trip. -

JMAS

Hey, it's me! 04:25, December 11, 2016 (UTC)
RE:Infobox image votes
Ironyak1 raised a valid point. I extended the vote until New Year's Eve to give anyone the opportunity to oppose the proposed change. Next time, leave me (or any of the active admins) a message to formally open the vote and set a deadline. Cheers! --  Seth Cooper  owl post! 23:19, December 26, 2016 (UTC)
"Uh, yeah, no," is not an acceptable (as well as a very rude) reply to someone when you undo their edit. I have proof and documentation right in front of me in the form of the cited book. If there are further issues, I will involve an admin. 
PhoenicisLunae (talk) 01:28, March 15, 2017 (UTC)
Golden Snitch image
Hello JMAS, am I allowed to use your picture of the golden snitch for my homepage I created in class? We all did small websites about ourselfs and I wanted to include a little harry potter part. Thanks MichaelKr (talk) 07:33, September 8, 2018 (UTC)Michael
I do not own any image I have uploaded here, therefore I grant or deny permission. They are all images from official sources of Harry Potter media and owned by Warner Brothers. -

JMAS

Hey, it's me! 19:47, September 8, 2018 (UTC)
*Disclosure: Some of the links above are affiliate links, meaning, at no additional cost to you, Fandom will earn a commission if you click through and make a purchase. Community content is available under
CC-BY-SA
unless otherwise noted.