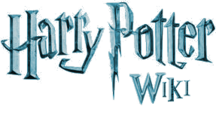 Wotcher!
Hello, Jayce Carver, and welcome to the Harry Potter Wiki (HPW). Thank you for your contributions. I hope you enjoy it here and decide to stay.
Before editing, be sure to read the wiki's policies. Please sign your name on Talk and vote pages using four tildes (~~~~) to automatically produce your name and the current date. Be sure to verify your e-mail address in your preferences. Before attempting any major article rewrites please read the layout guide. If you have any questions, check out the policy and help pages (see here for editing help), add a question to the Community portal, view the forum or ask me on my talk page. Again, welcome!
—Cavalier One(Wizarding Wireless Network) 15:42, 29 October 2008 (UTC)
Greyback image
Because, as far as I understand it, the image in question is not a promotional headshot, but a make-up test shot. Therefore it is out of universe, and should not be the main infobox image, as the make-up in question may not reflect the actual make-up of the character in the film. I have no arguments about using it in the article in a behind the scenes section, however. If it is a promotional headshot, however, and it is proved to be the final make-up look of the character, then its position as an infobox image is valid. Hope that answers your question. - Cavalier One(Wizarding Wireless Network) 16:12, 29 October 2008 (UTC)
Might be a good idea to ask - I took a quick buzz around a few fan sites but might have missed it. It looks genuine enough, which is the reason it hasn't been deleted yet, and the same user uploaded a new body shot of Narcissa Malfoy as well. - Cavalier One(Wizarding Wireless Network) 16:21, 29 October 2008 (UTC)
Rollback
Hi, Jayce Carver. It has been determined that you are a trusted member of this community and that we benefit from your contributions. Upon request or through my own discretion, I have granted you rollback privileges. This tool can be used to quickly revert vandalism and maintain the quality of this wiki. Please remember to use this tool with discretion and never in a content dispute. You should now see a "rollback" link when viewing a user's contributions. Thanks, and happy editing. John Reaves (talk) 21:43, 29 October 2008 (UTC)
Re: Infobox improvements
Actually I did notice your thread, and I have been thinking about how to respond. I think you are right in that the infoboxes could be set up a little better, and the appearance of it needs to be tweaked. I don't, however, think we need to cut back on the amount of infoboxes we have. Your point makes sense about Durmstrang and Beauxbatons, but we really need separate house and character infoboxes.--Matoro183 (Talk) 17:13, 1 November 2008 (UTC)
The shades of gray would be a big improvement if we could somehow implement it. I've been looking at the source code, and most of the styling is housed in either separate templates or Common.css, which makes it difficult copy over; you have to manually check each template used for the needed code. I'm gonna see how much of it I can sort out.--

Matoro

183

(Talk)

17:42, 1 November 2008 (UTC)
Re: Template
That's a good idea. We often "borrow" a lot of things from Wookieepedia. But, the thing is, Bellatrix raiding the Burrow is not considered canon. A whole raid definately would have been mentioned in the book, and therefore never happened. The books take precedence over the movies. The template would work, or a mention in the "behind the scenes" section. I personally think that those templates detract from the article visually, but either way works. -- Freakatone Talk 14:57, 2 November 2008 (UTC)
Sounds good! -- Freakatone Talk 15:03, 2 November 2008 (UTC)

The way of the appearances does look pretty cool. You might want to start a thread about it at the Wizengamot forum. -- Freakatone Talk 16:03, 2 November 2008 (UTC)
Images
Nice job on the images! Just a word of caution, however. Sometimes changing the main infobox image without consultation results in annoying some users. Hopefully, since your images are good-quality improvements, there will be no grumbling about them. Keep up the good work. - Cavalier One(Wizarding Wireless Network) 15:59, 3 November 2008 (UTC)
Deletion request
All done. - Cavalier One(Wizarding Wireless Network) 14:18, 5 November 2008 (UTC)
Some nice looking images. Just makes me more annoyed they pushed back the release date >( - Cavalier One(Wizarding Wireless Network) 14:24, 5 November 2008 (UTC)
RE: What's best
Usually, I would go with the promo shot over the movie still, even if its a full body one. What are the chances of simply extracting a head shot from the body shot that would be good enough to be used as a main image? - Cavalier One(Wizarding Wireless Network) 11:37, 10 November 2008 (UTC)
Judging by that image, I would keep the main infobox image as it is. I like the image, and it would work as a main image, but there appears to be too much artifact distortion around the face for one thing. As an image in the article, it would be fine. - Cavalier One(Wizarding Wireless Network) 11:47, 10 November 2008 (UTC)
Sig
Could you shrink the banner in your sig? It creates a large space between your comments and all the others.--Matoro183 (Talk) 20:10, 16 April 2009 (UTC)
Make sure that your signature is valid HTML, i.e. all the tags that get opened get closed ( has a corresponding , has a corresponding , etc.) I have edited your signature @ User:Jayce Carver/sig so that it is valid. -- DarkJedi613 (Talk) 18:48, 5 June 2009 (UTC)

I also checked all the revisions you've done since then and edited anything that had your signature to fix it. -- DarkJedi613 (Talk) 19:01, 5 June 2009 (UTC)
House points
This is just a message to let you know that the House Points Game is now up and running at Harry Potter Wiki:House points. As your Prefect, I'd like to invite you to visit the Slytherin Dungeon, where I'll try to organize something our team can work on soon. Otherwise, keep up the good solo work, and here's hoping we win the House Cup. :) ★ Starstuff (Owl me!) 09:26, 19 April 2009 (UTC)
Re:Fenrir Greyback
I tend to agree with you that werewolf isn't really a blood status; werewolves are people who have the infection of lycanthropy, whereas blood status is a reflection of ancestry. Of course, if we consider werewolves to be people who are simply ill, then do they really qualify as a separate species? The HP Lexicon refers to what they have as a "condition", but they seem to define them as both creatures and humans:
"The werewolf is a most unusual creature in that it doesn't technically exist except for a brief period of time around the full moon. At any other time, a werewolf is a completely normal human. However, the term werewolf is used for both the wolf-like creature and the normal human. Remus Lupin is a werewolf by definition even if he isn't in the actual form of the wolf."
So I'm not entirely sure how to categorize them, though species seems more appropriate than blood status. What do you think? Oread (talk) 20:19, 21 April 2009 (UTC)
I agree; the way you suggested seems to be the most accurate. The Lexicon is just confusing. DarkJedi613 also agreed that it is not a blood status. Out of curiosity, do we know if Greyback was turned into a werewolf or if he was born as one? I'm not sure if the latter is even possible, but Remus's fear that he would pass on lycanthropy to Teddy seems to indicate that it is. Oread (talk) 21:57, 21 April 2009 (UTC)
Prefect
Cubs Fan 2007 was originally a Hufflepuff Prefect but changed to Gryffindor because no other people had signed up for that House. It really doesn't seem fair to ask someone to act as leader of Hufflepuff if they are also going to be the House's only member.
I've been having trouble balanciing the responsibility of overseeing the House Points Game with the responsibility of being Slytherin's only active Prefect. I could use a helping hand from a second Slytherin Prefect. Freakatone was made the second Slytherin Prefect last November, but he hasn't been active since this January, and I've just been a bit reluctant to remove him from his position and find someone to take over.
Are you interested in being a Slytherin Prefect? If not, you can still be a Hufflepuff Prefect. ★ Starstuff (Owl me!) 00:03, 24 April 2009 (UTC)
Re:Slytherin Dungeon
When I put together the Slytherin Dungeon, my main concern was functionality, so I admit I didn't give much consideration to its appearance. I'm not sure how we could improve it in that regard, though, beyond adding more pictures and re-arranging the layout. But I did have an idea for something silly: any time either of us gave points to Gryffindor, "Professor Snape" (that is, one of us) would hand out a "detention," which would just be a funny line written in a special "Detention log" section on the Slytherin Dungeon page. We would need to run this idea by Cubs Fan and Hellabore before going forward with it to make sure they don't have any concerns. ★ Starstuff (Owl me!) 09:17, 29 April 2009 (UTC)
15 points
I've awarded you 15 points for creating the article Brazilian Wizarding School. ★ Starstuff (Owl me!) 02:50, 30 April 2009 (UTC)
I saw your comment about this article on the featured article nominations page and I really do see your point. Could you help expand it to be one of the best. It would be a very big help. Cheers! --- Madam Hooch
(Which Broomstick)
Like you suggested could you write a paragraph about each stadium in Harry Potter: Quidditch World Cup. An I agree the intro could use some expanding, could you help with that too? It would be a big help. Cheers! --- Madam Hooch
(Which Broomstick)
I have made some pretty huge edits and I have done all you and Starstuff suggested to do. Could you please tell me if it is now ready to be featured? If it is, could you change your vote to support it. Cheers! -- Hellabore
Also thanks for suggesting those ideas, it has made the article to featured article status. --- Hellabore
Two proposals
I've started two discussions at Harry Potter Wiki talk:House points which may be of special interest to Prefects. If you have the time, I'd appreciate your comments. ★ Starstuff (Owl me!) 12:12, 1 May 2009 (UTC)
Re: Tom Riddle's main image
Thanks for sending me a notice. I already voted. :) --ÈnŔîčö

(Send me an Owl!) 10:45, 2 May 2009 (UTC)
Hi, thanks for the notice, but where do I need to go to vote for the image exactly? Sorry. --Margiechocoholic 13:17, 2 May 2009 (UTC)
Voting
Before you start asking the community to vote on anything, please read this.--Matoro183 (Talk) 22:14, 2 May 2009 (UTC)
Signiature
Thanks for the points, but I'm just doing what anyone would. Do you think you could help her with her signiature? It has surpassed my knowledge and I'm not sure how to fix it up so it signs with the tildes. Thanks. Toon Ganondorf (t c) 11:01, 3 May 2009 (UTC)
Draco Malfoy's main image
Hello Jayce!, I think we need to vote for a main image for Draco Malfoy's page, just like what we did for Tom Riddle. I'm the one who is in favor of this:
--
ÈnŔîčö

(Send me an Owl!)
09:28, 6 May 2009 (UTC)
Fred Weasley Project
Hi Jayce Carver, it's Madam Hooch. I was wondering if you would like to join the Fred Weasley Project. If you do, here is the link: Fred Weasley Project. Cheers! -- Madam Hooch
(Which Broomstick)
Please could you join, at the moment, we are nearing Harry Potter article status so we only need a few more sections and this project could use a member like you! Also house-points and badges are up for grabs! Cheers and best wishes, Madam Hooch(Which Broomstick)
Points for new articles
This is a message to let Prefects know that the House Points Game policy page has been updated to include guidelines for how many points to give for article creation. Please consult this when giving points in the future. Thanks! ★ Starstuff (Owl me!) 11:27, 13 May 2009 (UTC)
15 points
I've awarded you 15 points for creating the articles Brazilian pen-friend and Nora Marunda. :) ★ Starstuff (Owl me!) 19:40, 13 May 2009 (UTC)
New Idea
At the moment, I have developed an idea for a Quidditch cup per discussion with Matoro183. I am at the moment developing the draft page at User:Hellabore/Parchment. Could you help me with the draft? Cheers! -- Hellabore

(Deathly Hallows)
I need you and Starstuff to develop a "house pitch". For ideas go to the Quidditch Pitch. -- Hellabore(Deathly Hallows)
Yes. We now have an Gryffindor and Huffelpuff pitch, after the ravenclaw and slytherin pitches have been created we will start the game. -- Hellabore(Deathly Hallows)
That's alright! -- Hellabore(Deathly Hallows)
Re:Quidditch
I'm available now, actually, if you'd like to get started. Otherwise I should be around tomorrow. ★ Starstuff (Owl me!) 16:21, 20 May 2009 (UTC)
I've set up a tentative Quidditch page at User:Starstuff/Quidditch. ★ Starstuff (Owl me!) 13:22, 21 May 2009 (UTC)
I'm currently unsure whether I'll be able to join the team. Basically, Hellabore would like me to be one of the referees, but Matoro has advised that referees should not become members of their House teams in order to ensure that the decisions they make as referees are impartial. I suggested an alternative system because I was concerned about having to stay on the sidelines in the Quidditch competition due to the lack of regularly active members in Slytherin. But, regardless of whether or not I join the team, I think either you or Smonocco should be the captain, as I've got too many irons in the fire to do the job effectively. We should perhaps wait until the referee issue has been resolved until we send out invitation messages to Slytherin users. Hellabore has it set up so that each position is given specific jobs to perform, but, personally, I'd rather it be more open-ended, so that people don't feel obligated to refrain from chipping in somewhere just because it's not on their set to-do list.
Greetings!
--ÈnŔîčö (Send me an Owl!) 10:19, 25 May 2009 (UTC)

Project Snakeface
Hey would you like me to help you do the draft page? Could I be a leader? Cheers! -- Hellabore

(Deathly Hallows)
I have created it at Harry Potter Wiki:Harry Potter Wiki Projects/Project Snakeface. You and I are project leaders! CheerS! -- Hellabore

(Deathly Hallows)
Nobody who voted was in their rite minds. So quit changing the Better Image- Striker Man.
Done and Done! I am wondering why you changed the main image though... -- Hellabore

(Deathly Hallows)
Cool! Is there any other things I can do to Project Snakeface? -- Hellabore

(Deathly Hallows)
Tom Riddle image
Jayce, just so I know, which image is supposed to be correct in the edit war you are having with Strikerman? The young Tom Riddle one, or the Lord Voldemort one? Cheers, Cavalier One

(Wizarding Wireless Network) 14:55, 26 May 2009 (UTC)
He was blocked by Cavalier One. -- DarkJedi613 (Talk) 14:57, 26 May 2009 (UTC)

For disruption and ignoring consensus. Gotta love the rules. - Cavalier One(Wizarding Wireless Network) 14:59, 26 May 2009 (UTC)
Hiiii!!!! Missed me??!! I'm not gone yet... There's a surprise waiting at the Lord Voldemort page!!
Strikerman 16:40, May 21, 2010 (UTC)

Not anymore there isn't. The picture has been reverted, and both of the vandal's accounts have been blocked indefinitely by Cav. - Nick O'Demus 17:54, May 21, 2010 (UTC)
Salazar Slytherin Picture
Please don't take this the wrong way, but please, on behalf of all who have been trying to get the point across to you, do not change the picture for Salazar Slytherin again, as it needs to match the other Founders' pictures and the one up now is one actually released by Rowling. Regardless of whether the picture you prefer was in film or not (it never actually made it into the final cut of the film), most universally agree the picture released from the Wizard Calendar by Rowling is the canonical one and is part of a set of pictures she released herself. Had the picture you posted actually featured in the film, it'd be a different story. Rowling's picture is the canonical one, and since we never actually see Slytherin or any of the Founders in person in the films, the canonical source for a photograph of them is Rowling herself. So please refrain from the edit war over the picture, as it is getting to be a bit ridiculous to have so many users pretty much in agreement that the picture you support, while noteworthy and indeed worthy of being featured in the article, is not appropriate for the main picture in the infobox. Hero of Time 87 15:54, 28 May 2009 (UTC)
Pictures from JKR's website are NOT out of universe. Please re-read the canon policy. In terms of infobox pictures, we probably need an actual policy about it. Would you like to start a discussion in the Forum about which images you think should be used? -- DarkJedi613 (Talk) 18:54, 28 May 2009 (UTC)

Please provide a link to the image in question. Regardless, I doubt it matters that much, and the background can be removed. If its just a pattern, etc. then it really doesn't matter. -- DarkJedi613 (Talk) 18:59, 28 May 2009 (UTC)

I uploaded a new version. "File:Salazar.jpg". Regardless, what are your suggestions for choosing an image for the infobox (as in any infobox)? -- DarkJedi613 (Talk) 19:35, 28 May 2009 (UTC)

I agree with DarkJedi on this one. All founder articles feature the illustrations by Lightmaker from J.K. Rowling's Official Site, but Slytherin's hadn't been cropped to remove the website background, like the others had. ★ Starstuff (Owl me!) 20:09, 28 May 2009 (UTC)

Exactly my point, and I'm glad others concur with this assessment as well. Thank you very much DarkJedi for interceding here to end this standoff. Hero of Time 87 20:12, 28 May 2009 (UTC)
"File:Salazar.jpg" has Slytherin's elbows cropped out. I found the full-size illustration with the website background edited out on The Lexicon, and I've uploaded it as File:Salazar_Slytherin_(full_size).gif. ★ Starstuff (Owl me!) 20:23, 28 May 2009 (UTC)

Thanks Starstuff, that does indeed give a better shot of Slytherin. Hero of Time 87 20:28, 28 May 2009 (UTC)
Good job. If someone has a chance please replace all other references to "File:Salazar.jpg" and I'll delete that one. -- DarkJedi613 (Talk) 20:45, 28 May 2009 (UTC)
Happy belated birthday!
I'm sorry I didn't catch this edit until it was too late. It seems we have the same birthday! Just to clarify, due to time zone differences, does your birthday fall on the 24th or 25th? I'll add you to the Birthday list. ★ Starstuff (Owl me!)
Sandbox
Sure I will help, which sandbox do you want to use, my one or yours? -- Hellabore

(Deathly Hallows)
Also you may have not noticed but I added a Death Eaters relashionship to the article. -- Hellabore

(Deathly Hallows)
Archiving
There is no rule, generally when it gets long enough to be a hassle you should archive it. You can also archive most of it, but leave your "open" comments on the page if you want. -- DarkJedi613 (Talk) 14:14, 30 May 2009 (UTC)
Not necessarily its load time. Even if it just becomes a hassle to edit or find other people's comments on, etc. My archive pages vary in length -- I kind of just do it when I feel like it. Yours is long enough now, but you could also wait until its double the length if you want. -- DarkJedi613 (Talk) 12:21, 31 May 2009 (UTC)
Project Snakeface
We are editing the actual Voldemort page right? ShirleyA

(The Quibbler) 10:25, 6 June 2009 (UTC)
Hello
Hi! I couldn't help to notice that you're an MCR fan? Am I right? Well, I am also a fan of yours. --Artfrantic

(Talk) 10:56, 7 June 2009 (UTC)
Well, because your writing style is absolutely cool, and I also admire your way of socializing. --Artfrantic(

Talk

) 11:51, 7 June 2009 (UTC)

Thanks! --Artfrantic(

Talk

) 01:41, 12 June 2009 (UTC)
House Points Game, new term
As you may know, the next round of the House Points Game starts on September 15th, and we'd like to know if you are interested in continuing in your role as Slytherin Prefect. Please contact either me or Starstuff with your decision. Thank you. - Nick O'Demus 09:29, 30 August 2009 (UTC)
Jayden's loss
Jayden had a terrible loss in his family in this past week. He is flying out of the country and does not know when hes coming back. If you could sign hiscard that would mean a lot. :D --Profiteor 17:57, September 1, 2009 (UTC)
Thanks :) --Profiteor 18:05, September 1, 2009 (UTC)
Re:House Points Game
Jayden has recently lost a family member and is taking some time away from the wiki. There is a condolence card on his user talk page which you can sign. Regarding the House Points Game, if have to pass on being a prefect this round due to time commitments in real life, I understand. However, I don't think I can effectively balance being an admin with leading the Slytherin team on my own, so I'm probably going to have to find someone to take your place. Just thought I'd run this by you first. ★ Starstuff (Owl me!) 18:06, September 1, 2009 (UTC)
I'm going to ask Smonocco if he would like to take over as the second prefect then. However, if you still plan to edit from time to time, then I'd be glad to have you stay on the team as a general member, as we're not doing so well in terms of our numbers right now. ★ Starstuff (Owl me!) 18:30, September 1, 2009 (UTC)
I've made similar errors myself, like twice inserting a picture of Morfin Gaunt threatening Tom Riddle with a knife into Bob Ogden, because I confused the scene with another in which Morfin threatens Ogden in the same manner. The editable nature of wikis makes it easy for such mistakes to be cleared up. ★ Starstuff (Owl me!) 14:43, September 2, 2009 (UTC)
RE: Minute of silence
Hey its totally understandable work comes before Harry Potter! Second, yes Jayden's brother funeral is this Friday. I think it would be wonderful if we have a one minute silence. I'll talk to Starstuff and see what we can do. --Profiteor 14:52, September 5, 2009 (UTC)
Yeah, I just posted a message on Starstuff's talk page to see what she thinks. I have only ever lost one close family members, my Grandfather. One of the worst moments of my life. Anyways It's a great idea and hope we can work it out. --Profiteor 15:06, September 5, 2009 (UTC)
I like it, although I'd recommend 5 minutes as a "Moment of Silence". You might ask one of the admins if it's possible to "lock" the entire Wiki for that time, maybe with a brief message on the frontpage explaining why. - Nick O'Demus 16:11, September 5, 2009 (UTC)
Seth Cooper put up a very nice message in the Wiki's Site Notice today. Check it out if you haven't seen it yet. - Nick O'Demus 16:26, September 11, 2009 (UTC)
Are you a Death Eater ally. —The preceding unsigned comment was added by X247 (talk • contribs).
Harrasing other users
Jayce, please don't make me out to be some sort of cry-baby who whines when they don't get their way. I am not harrasing other users, just making points to them. You-Know-Who in particular accused my proposal for the policy of being deleterious to the wiki's information and that is not what I said. I am defending myself not trying to offend others. What idea is he giving to voters with that post of his?--Yin&Yang 23:53, November 18, 2009 (UTC)
Please be careful on using words Yin&Yang. I never accused you of anything. I never wrote that "You, are the one who said that the proposal is to delete some wiki's information. It is my own opinion (that the proposal would result on that) and not pertaining to you or what you have said. --ÈnŔîčö DC(Send me an Owl!) 09:22, November 19, 2009 (UTC)
Happy Holidays
Order of Merlin
Alias Policy
I think we should hold a vote and get an official policy. --Hcoknhoj 23:30, January 24, 2010 (UTC)
A forum discussion about policy for character infobox aliases has been started here. - Nick O'Demus 09:06, January 25, 2010 (UTC)
I've finalized the proposals in the "Alias" policy forum discussion. The vote will officially begin in 24 hours to allow for any final recommendations. - Nick O'Demus 10:06, January 28, 2010 (UTC)
Re: Robyn Lane
hi Jayce, Sorry i forgot ... and i saw she had posted a message on her website last month thanks
Nicolas
Hcoknhoj comment
Actually, it was Lord Voldemort killed the vampire James who removed the comment, not Hcoknhoj. I've restored it. - Nick O'Demus 10:13, March 10, 2010 (UTC)
Hey!
Nice page! : ) I just read on the Newspaper that Greyback will turn into a werewolve in Deathly Hallows when Harry trips up the Taboo charm. Do you think that is True???
Take it to Grunny, I haven't seen Seth on in the past couple of days. --JKoch
(Owl Me!) 19:29, March 19, 2010 (UTC)
RE: Miki1234
Hi Jayce. I've blocked Miki1234 for 3 months. If they come back and do it again after that time, let me know and I'll deal with it. Cheers, Grunny (Talk) 12:56, March 20, 2010 (UTC)
RE:Please be careful
Jayce, thank you, and I will be careful!! I promise!! How are you? We haven't spoken in a while!! -- GrouchMan (Send an owl then scram!! P.S. Have a rotten day!!!!) 12:14, May 3, 2010 (UTC)
That's good. Say does your user page have any redirects I could clean up? -- GrouchMan (Send an owl then scram!! P.S. Have a rotten day!!!!) 15:56, May 3, 2010 (UTC)

Don't worry, he said me askin other users to fix redirects on their talk pages is OK as long as they respond first after I ask them. -- GrouchMan (Send an owl then scram!! P.S. Have a rotten day!!!!) 16:14, May 3, 2010 (UTC)

I'm sorry for that. Fine. From now on I won't even touch talk pages even to ask questions. I'll just figure everything out on my own. -- GrouchMan (Send an owl then scram!! P.S. Have a rotten day!!!!) 16:35, May 3, 2010 (UTC)

I promise to do my very best to resist. -- GrouchMan (Send an owl then scram!! P.S. Have a rotten day!!!!) 16:47, May 3, 2010 (UTC)

Hakuna Matata my friend. -- GrouchMan (Send an owl then scram!! P.S. Have a rotten day!!!!) 17:34, May 3, 2010 (UTC)

Precisely! -- GrouchMan (Send an owl then scram!! P.S. Have a rotten day!!!!) 17:41, May 3, 2010 (UTC)

Jayce, please, just let me have one final chance and I promise it will NEVER happen again!!! I'll prove myself!! Please, just 1 final chance!!!! & if I mess up again I promise to confess everything to Cavalier!! Please think about it!! -- GrouchMan (Send an owl then scram!! P.S. Have a rotten day!!!!) 15:31, May 6, 2010 (UTC)

Well could you tell Cavalier that if in 1 week from today I've messed up again, I'll give it up without a fight and I'll gladly leave the Wiki in peace? -- GrouchMan (Send an owl then scram!! P.S. Have a rotten day!!!!) 15:46, May 6, 2010 (UTC)
Blogs
Jayce, how come all these new blogs are suddenly gettin started? I thought we decided to get rid of em all. -- GrouchMan (Send an owl then scram!! P.S. Have a rotten day!!!!) 20:21, May 6, 2010 (UTC)
RE: Delete a redirect

Done Grunny (talk) 20:48, May 11, 2010 (UTC)
PROTECTED
Didn't see that coming did you? Butterfly the rabbit 17:19, May 14, 2010 (UTC)
You may have reverted and locked the page, but if you really want to get rid of all my Sinistra work, you'll have to move all the pictures of the character back to "Images of Unidentified female teacher", because I moved them all to "Images of Aurora Sinistra". Plus, i've said she was Sinistra on Natalie Hallam's page, and you'll also have to restore "Unidentified female teacher (I)". One more thing: there is no reference to the unidentified employees' possibility of being Sinistra, so you'll have to re-add them in the Behind the Scenes section, aswell as remove the Forum:Aurora Sinistra page and User:Butterfly the rabbit/Sinistra draft aswell. Butterfly the rabbit 18:18, May 14, 2010 (UTC)
sinistra
Hello! I read his arguments and I respect them, but I think he is wrong. The fact that she attends the Yule Ball seems a definite fact. She is the only extra we know for sure who is a professor at Hogwarts, and dancing are only three teachers, McGonagall, Sprout, and Sinistra.Pol 871 18:10, May 14, 2010 (UTC)
Cast List For Harry Potter and the Deathly Hallows
First off, it is not speculation, it is stating which characters should appear in the movie based on the book. It should be left as it was to avoid useless vandalism, as well as because some of the characters have been confirmed, we just don't know who will play them yet. An example is Tom Felton has talked multiple times about the epilogue sequence, which guarantees that Harry and Ginny's, Ron and Hermionie's, and Draco and Astoria's children will be cast. Furthermore, there is nothing wrong with explaining who the characters are and what they do, and is also not speculation. Finally, no one else has seen anything wrong with the page or its organization, so it should be left as it was, with the most information available.
CoolDudeAl 19:51, May 14, 2010 (UTC)
Which is sort of my point for your abuse of the beautifully written Aurora Sinistra page. No one saw anything wrong with it, and no one objected, but then you came along and ruined it. I hope you realise you're not making any friends on this wiki. Butterfly the rabbit 20:09, May 14, 2010 (UTC)
To Jayce: Just because you don't like how a page is, does not give you the executive authority to change it and tell people to "not revert your edits". This is a Wiki, meaning what the majority wants (as long as it is correct), should stand. The page is more complete with the extra information, and clutter is a poor excuse for taking it off. This is an encyclopedia, not a bulleted list. If you don't like how it works, than make your own site.
CoolDudeAl 20:35, May 14, 2010 (UTC)
Blogs
Wikia believes that the current vote is not a wide enough consensus to warrant the suspension of the feature. As I said, I'm arguing the point and not giving up on it :)
As for moving to another host ... that's a little drastic for this issue in my view. Moving hosts doesn't shut down this wiki, it merely creates two wikis. This one here is the more well known, and we have technical support. Even if Wikia doesn't remove the feature, a little policing by the admins can enforce a strict blog policy. - Cavalier One

(Wizarding Wireless Network) 07:37, May 19, 2010 (UTC)
Epilogue Characters on the Cast List
That is not true. The cast list can also be used to confirm which characters are in the movie. We may not know these actors names until the second movie hits theaters (July 15, 2011), but that does not mean we should not confirm that they are in the movie, which the pictures clearly show.
CoolDudeAl 15:40, May 25, 2010 (UTC)
Before you revert my edits, try looking at what I did, besides adding the epilogue characters. If you must take those off, do it manually!
CoolDudeAl 13:07, May 26, 2010 (UTC)
Well is there some way that you would be okay with listing that the children are in, because I believe that is pertinent information, and as I said previously, we will probably not know the actors names for quite some time.
CoolDudeAl 13:30, May 26, 2010 (UTC)
What if I put it under a sub-section under Students (After all, they are all student or going to be in the near future)? I think we should do it now and if we get the actors names, we can just add them in, and besides whoever splits the article, when and if that even happens, will see them and know to put them in Part II.
CoolDudeAl 13:55, May 26, 2010 (UTC)
Oh, and as for the cutting room floor thing, first off, I agree they would almost certainly not cut it, especially after doing all that prosthetic work to make the actors look older. Secondly, even if it was cut, the actors were still technically cast in those roles, and would still be considered part of the cast. Happy Birthday, by the way.
CoolDudeAl 14:01, May 26, 2010 (UTC)
Sounds good, but see if you like what I did. Rose and Hugo would both be in as they would not show Harry and Ginny's kids, and not Ron and Hermione's. And people saw Tom Felton at King's Cross, so Scorpius also has to be there. We know they all eventually go to Hogwarts, so it seems better if they are all together. I am not adding Astoria because her character seems likely to be cut. I am sure Draco can take his son to the train by himself. And I don't think we should wait because I personally do not only use the cast list to see what actors are in the movie, but also to see what characters are in the movie, so I'm sure others do as well.
CoolDudeAl 14:16, May 26, 2010 (UTC)
For now I think we should separate them from the rest of the students, partially because of the heading that includes the sources. I'm sure if Hugo is there that Rose is there as well. Also, I written report of someone who was there saw Tom Felton, plus Tom has mentioned at various times about them making a mold of his face for the epilogue. The only reason for Draco to appear in the epilogue would be to take his son to the train. So Scorpius has to be there. Finally, the kids are in three different age brackets. James is the oldest, and has already been at Hogwarts. Albus, Rose, and Scorpius are all starting their first year. Lily and Hugo, are still too young to start, but appear to be the same age. So technically, Lily and Hugo are the two who are not yet students. But like I said, for the sake of keeping the article organized, especially since we don't know any of the actors names yet, we should leave them in one sub-section. I hope you are okay with this. And like you said, we can always change things later. Admittedly, this article will be unfinished until both movies have aired, and then we can get all the actors right, finish the differences from the book, etc.
CoolDudeAl 18:56, May 26, 2010 (UTC)
Thought I'd let you know we now have pictures of Harry, Ginny, Ron, Draco, James, Albus, Lily, Hugo, and Scorpius. Still waiting on pictures of Hermione and Rose, but I'm sure they are there somewhere.
CoolDudeAl 22:05, May 26, 2010 (UTC)
Youtube video cropped up with pretty much everybody listed above, including Hermione and Rose. I'll put a link in the refrences on the Deathly Hallows page. Also there is only two weeks of filming left! That's exciting news for us, but probably really sad for the cast!
CoolDudeAl 03:31, May 28, 2010 (UTC)
Happy Birthday
Help with splitting articles
Sure, I'd be happy to help. I already see some characters that need removing due to them being dead (Burbage and Moody) or all their scenes being over (the wedding guests) by Part II. Also, I was planning on doing some rearranging/cleaning up of the cast list today anyway. So that works perfectly. Talk to you later.

CoolDudeAl 13:53, May 28, 2010 (UTC)
Conjectural Event Titles
Going by your criteria, every event from the Return of the Dark Lord to the Battle of Hogwarts would be a conjectural name, because they are never officially named in the text. I want to start a discussion on this, b/c it would mean making changes to many articles that reference these events as "... the Battle of the Department of Mysteries" when according to your criteria it should be "... a battle that was fought in the Department of Mysteries." --JKoch
(Owl Me!) 19:06, May 31, 2010 (UTC)
Infobox pics
On the talk pages for Talk:Harry Potter and Talk:Ronald Weasley there are now discussions for changing the infobox pictures. In light of the fact that no one seemed opposed to the change on Hermione Granger after we spent weeks fighting about the picture it replaced, I wanted to know if any prominent editor was going to weigh in on these votes. --JKoch
(Owl Me!) 19:38, June 22, 2010 (UTC)
Happy Birthday
Tom Riddle Wikia Page
Hi Jayce I saw your Tom Riddle Wikia Page and noticed you have the picture of when Tom Riddle Splits His Soul for the first time. Do you know of any way I can watch the video of him doing this? I've been seaching for a while now and haven't come across it yet. Thanks. You can get ahold of me at cpetty1991@outlook.com
CPetty1991 (talk) 23:51, December 29, 2013 (UTC)
*Disclosure: Some of the links above are affiliate links, meaning, at no additional cost to you, Fandom will earn a commission if you click through and make a purchase. Community content is available under
CC-BY-SA
unless otherwise noted.