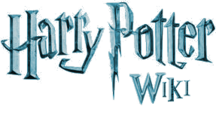 Wotcher!
Hello, Kacieh, and welcome to the Harry Potter Wiki (HPW). Thank you for your edit to the Dragon-skin coat page. I hope you enjoy it here and decide to stay.
Before editing, be sure to read the wiki's policies. Please sign your name on Talk and vote pages using four tildes (~~~~) to automatically produce your name and the current date. Be sure to verify your e-mail address in your preferences. Before attempting any major article rewrites please read the layout guide. If you have any questions, check out the policy and help pages (see here for editing help), add a question to the Community portal, view the forum or ask me on my talk page. Again, welcome!
-- Seth Cooper (Talk) 22:48, January 5, 2010
RE: Harry Potter Premiere Events
Hi Kacie :). I just got your email as well. I'll think hard on the trivia question, and I'll get back to you ASAP. You may want to try leaving a message for two of our other active admins, Nick O'Demus and Seth Cooper so we can get better ideas :). Unfortunately, I'm Australian so I won't be able to join you guys at the the showing :-(. Thanks for putting this together for our Wiki! Cheers, Grunny (talk) 00:04, November 8, 2010 (UTC)
When you say "a special, tricky Harry Potter trivia question", just how "tricky" do you want? Something relatively obscure, but that could still be found by checking the books or searching the Wiki, like "What was the number of the vault in Gringotts where the Philosopher's Stone was stored?" (713), or "How many dwarves did Gilderoy Lockhart hire as singing valentines?" (12), or "What was the final score of the Gryffindor-Ravenclaw Quidditch match in Harry Potter's sixth year?" (450-140)? Or are we talking REALLY tricky, like "How many times did Ron Weasley say the line "bloody hell" in Harry Potter and the Order of the Phoenix?" (Don't know). Also, will the question be multiple choice, or fill in the answer? - Nick O'Demus 00:29, November 8, 2010 (UTC)
I just sent the e-mail. Let me know if you've received it. - Nick O'Demus 10:09, November 8, 2010 (UTC)
I am so sorry I could only reply now. I hope I can still be of assistance. I think I can provide you with a few tricky trivia questions, but should I send those to you via e-mail?
Also, unfortunately for me, I live in Europe so I cannot join you at the showing. =L --  Seth Cooper  owl post! 15:40, November 8, 2010 (UTC)
Could you do a short one-or-two sentence notice or summary for the Main Page's News template? Let me know and I'll add it. - Nick O'Demus 07:48, November 9, 2010 (UTC)
Article comments
No problem on the forum fix, but, to be honest, we weren't informed that talk pages were being temporarily replaced. Nothing in your email to me pointed to this fact. I appreciate that, possibly, this is a needed move for the giveaway to occur, could the same not be achieved by posting the giveaway in the blog namespace. Although we have restrictions against it, we have no got it disabled. Also, we will be wanting this feature disabled as soon as the giveaway is ended. Talk pages are vital to the wiki, as discussion and votes are ongoing. Therefore, is there any objection to us possibly using js/css coding to relink the talk page to the article pages? - Cavalier One

(Wizarding Wireless Network) 19:50, November 8, 2010 (UTC)
Hey Cavalier, talk pages haven't been replaced-they're still there. You are absolutely welcome to try to use code to relink them to article pages if you would like to. Unfortunately, the giveaway can't be posted in the blog namespace because we need the URL to be clean and accessible. Sorry for the inconvenience.---- Kacie (talk) 20:02, November 8, 2010 (UTC)

Sorry, bad choice of words on my part. I know the talk pages aren't gone, but its annoying to not be able to access them cleanly when they are well used. Also, I understand about the namespace issue now that it is explained to me. As long as we can try to use code to relink the pages, then that should be fine. I personally cannot stand article comments as I think they make informative encyclopedias such as this wiki look, well, untidy and unprofessional. They're fine for some of the more "social" wikis out there, but I don't think they have a place here. I guess we can live with the comments temporarily as long as they disappear when the giveaway is ended, although I will be taking tight control of the situation and deleting those that I think are unnecessary. One question, though - once the giveaway is ended, I will want to archive the entire process, and will want to move the relevant pages to the Harry Potter Wiki namespace. Will that cause any trouble? I'll also archive all comments on a separate talk page so that we have a record of the entire enterprise :) - Cavalier One(Wizarding Wireless Network) 20:13, November 8, 2010 (UTC)

I completely understand. Archiving the process when it's over shouldn't cause any problems. Thanks! ---- Kacie (talk) 21:17, November 8, 2010 (UTC)

Hey Kacie :). Would it be alright since they are only temporary (i.e. not against Wikia's ToU) for me to use JavaScript to remove the article comments section on every page but the competition one, and point the talk page link to the actual talk page, so that the other editors aren't disrupted from the way we usually operate round here? :) Cheers, Grunny (

talk

) 01:07, November 9, 2010 (UTC)
RE:Deathly Hallows Review and Picture Pages
This is Nick, actually, but I forwarded your message to Cav. The more technical aspects aren't really my expertise, but for setting up a page for users to post reviews and pictures, I think either a blog or a forum would be the best bet. Possibly something in the The Wizengamot, or maybe create a new forum subsection specifically for this. I'll wait for Cav to get back first and see what he thinks. - Nick O'Demus 23:56, November 18, 2010 (UTC)
No problem, I'll forward it to Grunny too. Personally, I'm thinking a new forum section might be the way to go, with one topic for reviews and another for pictures, but I'm not sure how best to do the layout to make it as simple as possible for new users to edit. - Nick O'Demus 00:06, November 19, 2010 (UTC)
I'd agree with Nick that a forum might be best. We could remove use __NEWSECTIONLINK__ to add a new section link (which I could change with JS to say "Add a review" or something, which might be helpful (though unfortunately that would rely on people having JS enabled, but even if they don't they'll at least see "Add topic")). The problem there is, it appears that __NEWSECTIONLINK__ doesn't work on Forums in the New Skin... so maybe the Harry Potter Wiki: namespace could be good too. It would be good as a User blog too, as people could just review in the comments. Any thoughts from others would be helpful :-). Grunny (

talk

) 00:36, November 19, 2010 (UTC)
Premiere event images
Hi Kacie; I notice a lot of images being uploaded of the première event and was just wondering if you knew what licensing they were being released under so that we can add proper licensing templates to the images. Thanks. - Cavalier One

(Wizarding Wireless Network) 09:51, November 19, 2010 (UTC)
Cav, all of the pictures uploaded tonight were all taken by our staff at the premiere event, so we own all of them. (We wish you guys could have been there!) We are encouraging users to add pictures of their own local midnight showings, so those will be added by users at their discretion, and I believe all of the images in the slideshow are public domain. Hope that helps!-- Kacie (talk) 11:04, November 19, 2010 (UTC)
Thanks Kacie; we licensed them as CC-BY-SA (Grunny used a bot - 112 images to template made me sob a little :P) but we can change to PD with little hassle. - Cavalier One(Wizarding Wireless Network) 11:27, November 19, 2010 (UTC)
RE: Deathly Hallows Premiere Event Slideshow
No problem, Kacie :-). I added an exception to our temporary JS for the page too. Cheers, Grunny (talk) 01:35, November 21, 2010 (UTC)
hello i'm new ut a harry potter fan that read all the books last year . Can you give me a heads up on things? Thanks
Thanks!
Hi! Jacce also "welcomed" me. I'm glad to be a part of the wiki! I'll check on the news to see what I can collaborate on. Thanks again, InoSakuraConflict 03:33, December 17, 2010 (UTC).
Main page blog notice
Sure, go ahead. Might be an idea to link to it through the FB and Twitter pages as well. - Cavalier One

(Wizarding Wireless Network) 23:09, March 2, 2011 (UTC)
Thanks
Hey, just wanted to say thanks, I noticed you added our Hogwarts RPG Wiki to the HP Wiki's affiliates! It's still really new and there's a lot of work to be done, so every little bit helps! I'm hoping it forms into a serious and active RPG game, and not just another HP Fanon site. --BachLynn

(Accio!) 00:31, March 13, 2011 (UTC)
*Disclosure: Some of the links above are affiliate links, meaning, at no additional cost to you, Fandom will earn a commission if you click through and make a purchase. Community content is available under
CC-BY-SA
unless otherwise noted.