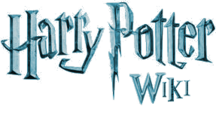 Wotcher!
Hello, KillerBird, and welcome to the Harry Potter Wiki (HPW). Thank you for your edit to the Vernon Dursley page. I hope you enjoy it here and decide to stay.
Before editing, be sure to read the wiki's policies. Please sign your name on Talk and vote pages using four tildes (~~~~) to automatically produce your name and the current date. Be sure to verify your e-mail address in your preferences. Before attempting any major article rewrites please read the layout guide. If you have any questions, check out the policy and help pages (see here for editing help), add a question to the Community portal, view the forum or ask me on my talk page. Again, welcome!
Cubs Fan2007 (talk) 09:32, July 1, 2016 (UTC)
Two generations
We only list two generations in each direction, which means the following
grandparents
parents
aunts/uncles
sibblings
children
nieces and nephews
grandchildren
Unless more distant relatives are the only ones known.

See also: Harry Potter Wiki:Character infobox guidelines
--Rodolphus (talk) 08:31, July 4, 2016 (UTC)--Rodolphus (talk) 08:31, July 4, 2016 (UTC)
Because the infoboc wozld get to long.--Rodolphus (talk) 09:53, July 4, 2016 (UTC)
For many people, we would need to list the entire House of Black and other pure-blood families, as they can be cöearly defined through the family. That would simply be to much. So it was decided that only two generations into each direction should be listed. If you have another idea how we could handle it, you could propose a policy change on the forum.--Rodolphus (talk) 11:05, July 4, 2016 (UTC)
Continually moving the same page back and forth
Please stop continually moving the same page back and forth. I mean there's really no point, as it only clutters up the g-mails of users that have edited that page, and annoys them as well. Also users that stumble across that page will get confused and irritated when they see this. ― C.Syde (talk | contribs) 10:59, July 15, 2016 (UTC)
Moving pages without consensus
I strongly advise you to stop moving pages without a community consensus since it seems to bureaucratic. It's up to the community as a whole, or J.K. Rowling's word as law, to decide what the article should be known as. ― C.Syde (talk | contribs) 03:10, July 23, 2016 (UTC)
Streamlining your signature
Do not streamline your signature on my talk page. It's unnecessary, as it only causes edit conflicts when I try to respond to your messages. ― C.Syde (talk | contribs) 03:38, July 23, 2016 (UTC)
Lily Potter
Per Forum:Revisting_policy_on_the_naming_of_articles we moved to using most recent name in canon, so it's Lily J Potter. Please do not rename all these articles to Evans! --Ironyak1 (talk) 06:27, August 6, 2016 (UTC)
Lily Potter renaming
Hello,
it has already been previously discussed whether we use Lily Evans or Lily Potter, so it would be great if you could stop changing these articles,
Thanks,
  ArrestoMomentum | talk  06:33, August 6, 2016 (UTC)
This user has been warned countless times not to wreak havoc and make a mess on this wiki. And they have not listened. Not to mention they've already been blocked from editing this wiki in the past. And yet the first thing they did after their block expired was wreak more havoc, and doing more things that are in violation of the recent consensuses that have been reached. I myself have warned them against doing this sort of thing without general agreement, but they refused to listen. All they have done is argue and insist on hounding us with questions. In situations like this, they shouldn't be asking why things are done this way, they should just do. ― C.Syde (talk | contribs) 07:55, August 6, 2016 (UTC)
The thing you need to understand is that on this wiki you can't just do as you please. You've already been blocked once after all. What have you not learned from that? If I was blocked from editing this wiki, I would have learned from that on my first try. I would be a more cautious and wise user after returning from a block, and from what I've seen here, that block doesn't seem to have changed you a bit. ― C.Syde (talk | contribs) 08:05, August 6, 2016 (UTC)
Delphini Family
Please read HPW:CIFG#.22Family_members.22_field to understand what family is allowed in the infobox. Continuing to try and force these edits against stated policy tends to have negative consequences. There are far better edits to contribute! --Ironyak1 (talk) 09:41, August 7, 2016 (UTC)
*Disclosure: Some of the links above are affiliate links, meaning, at no additional cost to you, Fandom will earn a commission if you click through and make a purchase. Community content is available under
CC-BY-SA
unless otherwise noted.