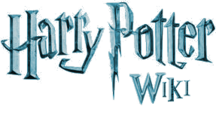 Wotcher!
Hello, Lady Junky, and welcome to the Harry Potter Wiki (HPW). Thank you for your edit to the File:Ariana Image.jpg page. I hope you enjoy it here and decide to stay.
Before editing, be sure to read the wiki's policies. Please sign your name on Talk and vote pages using four tildes (~~~~) to automatically produce your name and the current date. Be sure to verify your e-mail address in your preferences. Before attempting any major article rewrites please read the layout guide. If you have any questions, check out the policy and help pages (see here for editing help), add a question to the Community portal, view the forum or ask me on my talk page. Again, welcome!
-- Seth Cooper (Talk) 13:49, July 29, 2011
Lady Junky 13:52, July 29, 2011 (UTC)
Curriculums
I don't mean to sound rude, but what did I do wrong when I edited the curriculum part of the "year" pages? I want to make sure I don't repeat the mistake in future (apart from making the links say stuff like "dude" and "the potion that you should keep away from Hagrid")? Hunnie Bunn (talk) 22:45, August 25, 2012 (UTC)
Oh, I'm really sorry. I just thought it is more comprehensible like that. If you think it is bad, you can delete my edits :) Lady Junky (talk) 22:58, August 25, 2012 (UTC)
No, no, not a problem. I agree that it's more comprehensible the way it was in the beginning (before my edits), but the lines in between sort of bothered me and that was the best way I could think to organize it. Sorry 'bout that. :). Hunnie Bunn (talk) 23:06, August 25, 2012 (UTC)
Don't worry :) You can use the Source Mode for delete the lines :) Lady Junky (talk) 23:07, August 25, 2012 (UTC)
Message
Hi, just leaving a message so I have it recorded as an edit and it's easier to find you in the future if i ever need your help or some such thing. ~HP The Half-Blood Prince

Mischief Managed Always
Ok, no problem :D --Lady Junky (talk) 19:06, November 6, 2012 (UTC)
Message wall / User talk page
Hi, Lady Junky! I've seen you answer on your talk page to messages as it is usual by message walls. But by user talk pages it is better to answer on the talk page of the other user. When you answer him on your talk page he finds the answer only coincidental. When you put it on the other users talk page he get's a message from the system that someone contacted him. I thought I should tell you.  Harry granger   Talk   contribs 19:28, November 6, 2012 (UTC)
Hiya Lady Junky or should i call you Justine
Bonjour madmoiselle, je dois dire que tu es superbe
A little bit of French there, i do hope we can chat a little about our mutual lovem of Harry Potter
Cordialement Matthew the Wizard (Crappy name of mine, i apologise)
I'm sorry to bother you but i really like your  profile and was wndering how i could make it good like yours
Sincerly Matthew the Wizard
Re: Auto-refresh
Sorry, but I have no idea how such a thing would be accomplished. However, you might try using Special:Recentchanges instead-- that has an auto-refresh option. ProfessorTofty (talk) 00:17, August 4, 2013 (UTC)
Well, if it's easy enough to do, then I certainly can't see any reason why not. How do we do it, then? ProfessorTofty (talk) 00:33, August 4, 2013 (UTC)

Yeah, I can see it now, too. You're quite welcome-- agreed, I'm sure it will help out! ProfessorTofty (talk) 01:33, August 4, 2013 (UTC)
Posted
On Seth Coopers' wall; I will say things I regret if you keep going. I've messaged him to sort if before I lose it with you. HarryPotterRules1 (talk) 15:55, August 21, 2013 (UTC)
Aye, but when the information is correct - or nearly entirely correct - you can. HarryPotterRules1 (talk) 16:05, August 21, 2013 (UTC)
Well, it's like this.
Zacharias wasn't made to leave, so he's not under age. Yes, I know Colin sneaked back, but he was, nonetheless, made to leave. As Zacharias chose to flee, he was nought but a coward; it was a voluntary choice, not something he was made to do, like Colin. Anyone not underage and 17 - which I have sufficiently proven that Zacharias is in the above evidence - would be born between 1st September 1979 (that would miss the start date for 1990, like Hermione did) and 31st August 1980 (that would make him in Ginny's year). Thus, that is why I added the information - it IS correct. HarryPotterRules1 (talk) 16:16, August 21, 2013 (UTC)
I apologize for if I have offended you. HPR1's problem is he believes he is always right. The best defence is to just ignore him and he will tire of arguing. He always does. Muggleborn-Slytherin (talk) 00:17, August 22, 2013 (UTC)
Re: Salamanders
I think I'll sit this one out, since I don't have those games. I'm sure you and Seth can come to an agreement-- I'd say leave a message on his talk page. He may not have realised that the question is there waiting to be answered. ProfessorTofty (talk) 02:29, August 25, 2013 (UTC)
I think we can create the page, listing both possible colours in the main body of the article (and, if possible, having pictures of both a red and a green salamander) and perhaps pointing out the inconsistency in the "Behind the scenes" section. --  Seth Cooper  owl post! 15:51, August 25, 2013 (UTC)
Chat
If you have a moment, could I see you on the chat? ProfessorTofty (talk) 02:17, August 26, 2013 (UTC)
Image policy
Hi there! I noticed that you've been uploading a fair few images lately and while this is helpful, if you're going to continue, I must ask that you begin following the image policy. This means providing all of the required information for the image, including Category, description, source, author and copyright information. I know it can seem a bit of a pain in the neck, but it does help us to keep everything tidy with our images and is required per policy. If you have any questions, let me know. ProfessorTofty (talk) 00:44, August 28, 2013 (UTC)
Re: Crick Shabes
Fanon nonsense, apparently, added by an anon sometime last year, but unnoticed up until now. I removed it. Good catch. ProfessorTofty (talk) 00:46, August 29, 2013 (UTC)
Re: Transparent versions
It sounds alright to me, though what would they be used for? ProfessorTofty (talk) 19:49, August 29, 2013 (UTC)
Oh, I see what you mean now. Sure, go ahead. ProfessorTofty (talk) 19:54, August 29, 2013 (UTC)
Your message on ProfessorTofty's talk page
Hi, Lady Junky! ProfessorTofty wrote this on his user page:
My Internet access may be somewhat sporadic for a while. If you need help as quickly as possible, it may be better to contact another admin.
So I think it's better to ask another admin.
 Harry granger   Talk   contribs 20:08, September 6, 2013 (UTC)
RE:Ban

Done. --  Seth Cooper  owl post! 20:28, September 6, 2013 (UTC)
RE:What name?
You can see the article naming conventions here. In a nutshell, articles on married characters should present the last name that is used by the character throughout the series. Narcissa is referred to as Narcissa Malfoy throughout the series, but Misapinoa is listed on the Black family tree only and her married name is never given. --  Seth Cooper  owl post! 18:39, September 10, 2013 (UTC)
Congratulations!
Know I haven't had the chance to be around much lately, but I just noted your edit count, and wanted to say congratulations!
00:57, September 11, 2013 (UTC)
Hi, Congrats from me, too.  Harry granger   Talk   contribs 11:23, September 11, 2013 (UTC)
 Travers
How do you know that the Death Eater holding Ginny Weasley is the Travers?
I can not say who it is, but Travers was not present During the Battle of the Department of Mysteries.
(Matthew Bowyer Fan (talk) 15:27, September 28, 2013 (UTC))
Merry Christmas!
--  Seth Cooper  owl post! 22:31, December 24, 2013 (UTC)
Head-shot
Are you the one in the avatar? I'm trying to look it up, but I can't because the PC I'm on typically doesn't have the "Search Google for this image option". ― C.Syde (talk | contribs) 23:38, July 17, 2015 (UTC)
RE:Second-Hand Bookshop
Oh, sorry, I missed your message! I don't have the DVD with me at the moment, but I can try to do that on the weekend, make sure to remind me! --  Seth Cooper  owl post! 19:31, September 23, 2015 (UTC)
Family
I tried creating the Shaw family - did the best I could and it wasn't that good. Could you create the Graves family? Merton Graves, Percival Graves, (Vaudree (talk) 01:30, December 11, 2015 (UTC))
RE:Mountains of the Moon
All fine and dandy! Keep it up :) --  Seth Cooper  owl post! 22:52, January 30, 2016 (UTC)
Cursed Child info
Hey - just saw that you've started adding in the new info from the Cursed Child. FYI, I already uploaded File:Albus Severus Potter in CC - PM.jpg but agree that we try and wait and see what User:Seth Cooper thinks about using the pics for infoboxes and such. It's going to get crazy around here over the next several days! :) --Ironyak1 (talk) 14:31, May 31, 2016 (UTC)
RE:Cursed Child pics?
Official pictures from Cursed Child can certainly be used in articles. Mind you, can is not must. There's no strict rule as to which image must appear in the infobox -- on most pages on major characters (Harry, Ginny and, now, Albus), you'd have to start a talk page vote to change the picture (to prevent counterproductive edit warring). --  Seth Cooper  owl post! 20:50, May 31, 2016 (UTC)
Pottermore canon
Do you have a link to Pottermore where Rose Granger-Weasley is said to have red hair? Thanks --Ironyak1 (talk) 01:50, June 2, 2016 (UTC)
Sorry about that, I was on mobile and missed it. We have that full transcript here 2014 Quidditch World Cup final and the exact quote is "Rose, who appears to have inherited her father's unfortunate hair, and Hugo, who has his mother's bushy locks." Couple thoughts:
Perhaps Rita meant Rose has a shaggy mop of unkept hair, and not the color?
This information is no longer on Pottermore so perhaps it has been redacted?
Our HPW:CANON says that "When J. K. Rowling contradicts herself, the newest source is to be taken as the "most" canon." As the new play actress is on Pottermore currently, is she and her brown hair the most canon?
Could you find Max Cazier and Christy Meyer's appearances in the Fantastic Beasts movie, please? (Hobbiton777 (talk) 15:28, February 27, 2017 (UTC))
RE:Opinion?

Done and

Done --  Seth Cooper  owl post! 13:08, March 4, 2017 (UTC)
Image sources
Could you please add sources for the images File:Wu Han Po Wanted Poster.png and File:Wu Han Po FB1.png? In other words, what book, TV special, YouTube video, website, etc. from which they were taken? Also try to use the Template:Information table template wherever possible as this creates consistency in the formatting of image pages. Thanks! ★ Starstuff (Owl me!) 04:30, March 9, 2017 (UTC)
Adding a category isn't sufficient. We need to list the source in the "Summary" section of the image page, preferably by using Information template, as this makes this more consistent and easier-to-read. Our use of images on the Harry Potter Wiki is based on the fair-use provisions of U.S. copyright law. We need to be diligent in correctly identifying the sources and copyright status of images for this reason.
It doesn't appear to me like File:Wu Han Po Wanted Poster.png is a screenshot taken directly from the movie. Is it from a book? If so, then the book should be listed as the source, even if the poster appears in the FB film.

★

S

t

a

r

s

t

u

f

f

(Owl me!)

07:36, March 9, 2017 (UTC)
Has the film been released on DVD/Blu-ray where you are? Or has it been released as a digital download? Because the DVD/Blu-ray release isn't coming out in stores until March 28 here in Canada. File:Wu Han Po Wanted Poster.png is a nice high-res pic, and because I didn't think the film had been released on home media anywhere yet, that's why I figured it could possibly be a scan from a book. There were a whole bunch of making-of books that coincided with the release of the film. I don't own all of them so I'm not able to personally verify what is and isn't featured in all of them.
Order of Merlin
*Disclosure: Some of the links above are affiliate links, meaning, at no additional cost to you, Fandom will earn a commission if you click through and make a purchase. Community content is available under
CC-BY-SA
unless otherwise noted.