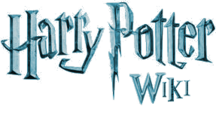 Wotcher!
Hello, LeFences, and welcome to the Harry Potter Wiki (HPW). Thank you for your edit to the Cecilia Gallerani page. I hope you enjoy it here and decide to stay.
Before editing, be sure to read the wiki's policies. Please sign your name on Talk and vote pages using four tildes (~~~~) to automatically produce your name and the current date. Be sure to verify your e-mail address in your preferences. Before attempting any major article rewrites please read the layout guide. If you have any questions, check out the policy and help pages (see here for editing help), add a question to the Community portal, view the forum or ask me on my talk page. Again, welcome!
Cubs Fan2007 (talk) 23:57, January 31, 2018 (UTC)
RE:Question
Hola, Leandro! If you're referring to List of potions, I daresay it might not be up-to-date. If you want to be extra safe, you could build the article based instead on all the entries in Category:Potions. --  Seth Cooper  owl post! 19:54, April 2, 2018 (UTC)
Re: Harry Potter: Hogwarts Mystery
Thank you very much! It will be a great help and I will begin reading your information later and transferring what I can over to the English wikia. It's taking me a while to go through each chapter! - Kates39 (talk) 10:50, April 26, 2018 (UTC)
RE:Alihotsy draft
No worries! I understand it was just a mistake... Sorry for the late reply! -- TheSonofCharlusPotter   Talk   Contribs 22:54, April 29, 2018 (UTC)
Class icons from Hogwarts Mystery
Hi there, Leandro! We've never talked before, I think, but I know you are a dedicated editor =D
The reason I'm writing to you, is that I'm wondering if you'd mind helping out replacing File:HM y4 Evanesco.png and uploading your version via this link (I'm providing the link because a lot of users don't know how to properly "replace" a image, and just ended up uploading a separate file instead, which is the last thing I want;) I only started to go over my screenshots, and just my luck, the first one I chose to tackle had already been perfectly taken care of (by you) and ironically, that's actually the only image out of the ones I'm planning to edit that's overlapping with yours. I was recently forced to switch operating systems, so editing images became a more time-consuming task. I think it's safe to say the version you uploaded at w:c:es.harrypotter:Archivo:Evanesco (Hogwarts Mystery).png is better.
I know technically I can just save your version and reupload it here myself, but I personally hate it when other people do that to things I uploaded, so I figured I'd ask if you'd like to do the honor and replace the image; and if not, would you then mind if I use the version you uploaded there and use it here. Hope to hear from you soon and hope all is well! :3 --Sammm✦✧(talk) 00:57, September 22, 2018 (UTC)
Wow! Thank you so much for your speedy action and response! Nice to meet you, too!!!
I had suspicions about it possibly capable of being done, because I've seen people posting screenshots of the "list of files" they were able to see; sadly, I don't use an Android phone... D; Do you know if this can be done with an iPhone? Because it sounded like that would save a lot of time! Thanks for replacing the image! --

S

a

m

m

m

✦✧

(talk) 01:33, September 22, 2018 (UTC)
I will definitely be adding interlanguage link should the situation happen! However, like I said, so far the one for Evanesco is the only one, but I'll let you know beforehand (and mark the proper credit) should there be more in the future.
A brighter note is that the laptop I'm more used to is now back working (it's been a rough two weeks without it D;) however, I want to make sure; um, the method you mentioned, where you get the icons by finding them in the folder etc., do you have to make any adjustments to the files at all? Like, do they literally come in the way icons are designed to be in this game (hexagon,) without any other background? Because how I have to do it, I have to first crop my screenshots, then use Photoshop to select and delete the color that's outside the hexagon. If the icons Android users were able to directly get from the game are already just icons ready to go, I think I may just ask you if it's possible to get specific ones. I'll ask for the ones where es wiki is also lacking infobox images. If you guys also have to do some altercation, then it's fine; now that my familiar working environment is back, it'd at least be a lot more easier for me than that one I did with a PC lol. --

S

a

m

m

m

✦✧

(talk) 17:36, September 23, 2018 (UTC)
OMG I'm SOOOO GLAD I asked! The icons I planned to work on are:
My secondary targets would be the following, because while they both have images, the quality is left to be desired:
If you have them and are okay with uploading them here, can you name the respectively as:

HM y4 Flitterbloom
HM y4 Ferula
HM y4 Scourgify
HM y4 Calming Draught

Sans the "HM y4" part, the rest are what they are listed as in the English game, naming them this way would be easier to see as a group when viewing Category:Images from Harry Potter: Hogwarts Mystery. If that's doable, that'd really be saving a lot of time and I'd perhaps focus on editing the content for articles that are lacking. Thanks so much! --

S

a

m

m

m

✦✧

(talk) 19:03, September 23, 2018 (UTC)
Inquiry on Spanish publishers
Hi there, Leandro! Hope all is well and happy belated New Years! xD
I'm here to ask about real-world publishers that officially translated Harry Potter in Spanish, because I think it'll probably be more accurate then using Google Translate. lol
I became somewhat "aware" of the situation when searching for Spanish book covers, but also because of https://www.potterglot.net/harry-potter-and-the-spanish-rabbit-hole/ and https://www.potterglot.net/harry-potter-and-the-spanish-tykes/.
I distinctively remember seeing "Emecé" (as in

Emecé Editores on Spanish Wikipedia on some versions (though I've just double checked, am only able to find it for books 1-3); but "Emecé" (and a bunch of similar titles) on the Spanish HPW are used as redirects for the Spanish counterpart of Salamandra. I thought it was a tad bit odd; I mean, if I'm understanding it correctly that "Emecé" and "Salamandra" are in fact related, I see them kind of like Scholastic and Arthur A. Levine Books (though the latter only has an in-universe article), but perhaps more complicated because what publisher/imprint published which of the variation the three regional adaptation as concluded in the articles, may come into play?
I'm also confused since Harry Potter was not mentioned on the ES/EN Emecé Wikipedia page, nor was Emecé listed amongst

Harry Potter in translation on Wikipedia when looking for the Spanish translation. So am just wondering if there's a reason for that. --Sammm✦✧(talk) 21:18, January 23, 2019 (UTC)
Hey there! Thanks so much for the breakdown and pointing me to the two other Users should I have more questions! When I glanced through the ES Salamandra page, the structure was so similar to the EN counterpart here so that, when I didn't see "Emecé" mentioned within the first few scrolls, I just assumed it wasn't mentioned at all. That was my bad, as I've now realized there's bulletpoints about the matter on the ES page. Your explanation in English is obviously far more convenient for me to understand though, so again, thank you so much!
Now I'll just eventually try figure out a way to incorporate the info you shared onto this wiki lol. Bahahahaha
(And thanks for sharing the errors you've caught! Don't really know how it usually works; for some reason I imagined if the hardback and paperback aren't released together, whichever that's published later would have fixes if mistakes were found. Guess it was super silly to assume so lol.)
I'm glad you found the links interesting. I basically know nothing about Spanish, so I was actually afraid if the content of the links were false, since I can't verify it myself, just that it seemed well presented lol. PotterGlot (the article author) only shared his finding on the Spanish first book, if he investigated the rest of the series, he hasn't posted it? xP So I think it'll be cool if you do decide to present it, and see if someone will be interested in comparing the remaining books lol. =D --

S

a

m

m

m

✦✧

(talk) 22:28, January 24, 2019 (UTC)
Your interlanguage links in a German Harry Potter Wiki
Hi LeFences,
I've seen your talk with Ayla about interwiki links in the German Harry Potter Wiki as seen here under Interwikilinks. As you are a regular member here I write to you here because you will get from here the notification from a new message.
I only wanted to tell you there are only two wikis where the Harry-Potter-Lexikon is given with de2
That are the English wiki here and the French wiki. In these wikis the Harry Potter Wiki is given with de
In all other wikis they are either given with de2 or they perhaps have no connection with these wikis.
I hope that helps.
 Harry granger   Talk   contribs 19:26, February 2, 2019 (UTC)
I also mentioned this wiki here, the English wiki. Here we are de2, too. The Spanish wiki does not have a connection with the wiki, only with the Lexikon, that's right.  Harry granger   Talk   contribs 13:56, February 3, 2019 (UTC)
re: New structure for wand pages
Hi there, Leandro! Thank you for your kind words. I think the hardest part is that I haven't lived with my parents for a decade and moving back to live with them needs some adjustments on my end, but the loss of my grandpa was something no one saw coming, and it shifted the dynamics and responsibilities even more. My grandpa will live on in our hearts so I think we are actually dealing with grief much better than most, but it's how to function in real life that's more of a challenge. Still trying to find balance between work and leisure. It doesn't help that my laptop has yet again died one too many times. That's mostly why I have been absent. I don't currently have a device that belongs to me that I'm comfortable with to really go back to detail editing. I hope the circumstances will change at some point.
Again, thank you so much for dropping by!
P.S.: I did read your message about wand pages, several times, actually, but I failed to understand what's the part that needed to be completed... Sorry. D; I'm not terribly familiar with that part of canon. Sorry to not be of help. --Sammm✦✧(talk) 04:30, December 2, 2019 (UTC)
Potential help
Hi there! You are doing a fabulous job at adding the missing +es interlang! You've also pointed out some very good observations, such as Talk: Mervyn Fenwick (I hope an Admin would share their opinions soon.) Keep up the great work! =D
I'm wondering if you can help make some adjustments on a certain matter, Rionach O'Neal. Previously, I've been leaving messages to the Users who created the counterpart pages on HPWs of other languages, who happened to also have edited on this HPW; but no one has replied thus far and the articles in question (in different languages) have not been modified. For es:Rionach O'Neal, I've left the message at User talk:Matias Gryffindor#Rionach O'Neal. You are the only Spanish HPW User I've interacted with so far, I think, and I figured I might as well let you know about the matter. The translated pages for Rionach all contained very inaccurate information because they were based on material provided by Anons and Users who edited without any source and turned out to be false content.
While she is such a minor film character, I still think it's best not to have a page that has more than 95% of the content being wrong, you know? lol If translating new content takes too much time, the quickest way to correct, is to just simply remove the false info; meaning, only keep the "kissing part" in her bio, etymology, her Hogwarts house in the infobox, and actress credit; everything else can go. Including the infobox image because it really does not seem to be her. The details are on her talk page in several sections.
Hopefully it can be looked into. Thanks for reading this! =] --Sammm✦✧(talk) 00:50, December 12, 2019 (UTC)
Hey there! Thanks for the super fast response! =D
I mean, while I don't think it's up to me per se, but as a person who likes to look up stuff, I would indeed very much appreciate reading stuff that's correct and not incorrect; so yes, I would prefer false info to be removed upon discovery, so it'd have a lesser chance to spread false info any further. Basically just damage control. The parts about her being one of the girls who helped Ron and being a member of the D.A., are the ones most significantly wrong.
RE QWC
Hello. While I personally agree that Harry Potter: Quidditch World Cup appears to be higher quality, and therefore hopefully more trustworthy, Harry Potter and the Half-Blood Prince (video game) was published 6 years later, so by the Canon Policy, it is the newest info from a third-tier source, and therefore treated as canon. If there are specific instances to consider, I think that is worthwhile, but without any clarifications from new or better sources, the latest information is usually given preference. Is there evidence that Harry Potter and the Half-Blood Prince (video game) messed up names/portraits known from other sources, or could it be that it just corrected information previously provided in Harry Potter: Quidditch World Cup? Cheers --Ironyak1 (talk) 04:14, December 22, 2019 (UTC)
Your signature
Please consider updating your signature. Currently, it has a link to a non-existent image that is causing red links transclusions into a maintenance categories. you can go update them all by uploading an image or removing them all. Thanks. MechQueste 03:02, December 24, 2019 (UTC)
Thanks mate. Thats awesome. I jusy thought of this but forgot to say. I know you mean well but the signature setting in preferences is glohal while images aren't. Thanks. MechQueste 04:59, December 24, 2019 (UTC)
Re: Hogwarts Mystery images
Hi there, Leandro! Hope all is well! Sorry for getting back to you so late; I think I got your message right before I left to go on a family trip (another one coming up next btw lol) and momentarily forgot about it, my bad! For the image naming, thanks for letting me know. There's potentially a discussion on how to name files on HPW at some point, so I'd wait to handle the rename until then. While the Spanish title isn't most ideal, to me, it still beats the gibberish and illegible ones, so don't feel too bad about it. =D
Lastly, thanks so, so, so, soooooooooo much for sharing your drive! I think in the past few months, some Users have been uploading higher quality screenshots of the hexagon icons (separately, instead of replacing existing files;) I'll try to make sorting them and merging files a higher priority, since the newer uploaded hexagon icon screenshots don't have clear backgrounds and yours do. Again, thanks for sharing your resource. <3 --Sammm✦✧(talk) 03:02, August 6, 2020 (UTC)
Order of Merlin
Congratulations! --
  Reverb frost   17:14, September 24, 2020 (UTC)
*Disclosure: Some of the links above are affiliate links, meaning, at no additional cost to you, Fandom will earn a commission if you click through and make a purchase. Community content is available under
CC-BY-SA
unless otherwise noted.