Line 40:
Line 40:
 

==RE:thank you seth==

 

==RE:thank you seth==

 

It doesn't sound pathetic. It's your credibility and reputation, we're talking about here. Please, it would be better for all of us if you uploaded at least an image confirming your participation in the films/theme park: your reputation would be cleared, and the wiki's community would be sure they're hosting accurate information. If you are, indeed, telling the truth, by failing to present evidence it will make seem like you are lying. Think it through. I want to sort out this mess as much as you do. -- <small><span style="border:2px solid #333333;">[[User:Seth Cooper|<font style="color:#333333;">&nbsp;'''Seth Cooper'''&nbsp;</font>]][[User talk:Seth Cooper|<font style="background:#333333;color:white;">&nbsp;'''owl&nbsp;post!'''</font>]]</span></small> 00:14, May 12, 2011 (UTC)

 

It doesn't sound pathetic. It's your credibility and reputation, we're talking about here. Please, it would be better for all of us if you uploaded at least an image confirming your participation in the films/theme park: your reputation would be cleared, and the wiki's community would be sure they're hosting accurate information. If you are, indeed, telling the truth, by failing to present evidence it will make seem like you are lying. Think it through. I want to sort out this mess as much as you do. -- <small><span style="border:2px solid #333333;">[[User:Seth Cooper|<font style="color:#333333;">&nbsp;'''Seth Cooper'''&nbsp;</font>]][[User talk:Seth Cooper|<font style="background:#333333;color:white;">&nbsp;'''owl&nbsp;post!'''</font>]]</span></small> 00:14, May 12, 2011 (UTC)

 
+
 
+
 
 
 
 
 
 
 

this should show you the image. after that i ask that my name, or uses of my name or images please not be used on here. it will only lead to a few individuals trying to prove me wrong and I am sorry i cant handle that. so please jjust view the image so you know i have been honest and i ask for nothing more with this site. regards jp

 

this should show you the image. after that i ask that my name, or uses of my name or images please not be used on here. it will only lead to a few individuals trying to prove me wrong and I am sorry i cant handle that. so please jjust view the image so you know i have been honest and i ask for nothing more with this site. regards jp

 
+
 
+
 
+
 
+

36937 405981011313 608656313 4921495 815599 n.jpg

 
 
 
 
---
Revision as of 00:21, 12 May 2011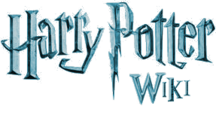 Wotcher!
Hello, Lord.j.castrianni, and welcome to the Harry Potter Wiki (HPW). Thank you for your edit to the User talk:Nick O'Demus page. I hope you enjoy it here and decide to stay.
Before editing, be sure to read the wiki's policies. Please sign your name on Talk and vote pages using four tildes (~~~~) to automatically produce your name and the current date. Be sure to verify your e-mail address in your preferences. Before attempting any major article rewrites please read the layout guide. If you have any questions, check out the policy and help pages (see here for editing help), add a question to the Community portal, view the forum or ask me on my talk page. Again, welcome!
-- Nick O'Demus (Talk) 05:47, May 10, 2011
Johnpaul Castrianni article
If you could provide a link to a verifiable source or reference we could use, that would help your case. - Nick O'Demus 05:50, May 10, 2011 (UTC)
Does the Department of Nomenclature have a website where they list these things? A link to that would be sufficient. Otherwise, you could upload a scan here which could be used as a reference image. It would still be against policy to remove the comments, but they could be hidden from view. - Nick O'Demus 06:33, May 10, 2011 (UTC)

thank you, even hiding them is acceptable to me. I will have to scan my documents as I believe the department of nomenclature with being a british division does not display private information. I will scan my information now
Alright, the reference has been added to the article, and the comments on the talk page have been hidden. - Nick O'Demus 06:55, May 10, 2011 (UTC)
If I might interject, this seems useful to consider.. my post on the talk page. A certificate proves nothing. It is an online title from the "Department of Nomenclature" title mill. I think we have to begin to question whether John Paul was even in the harry potter movie.. he is surely not credited, and using a fake title then defending it by attempting to tilence me seems like the attempt of a desperate liar as his house of cards falls down. Notice all references to him being in the films are ones he can edit, or interviews which are given as a result of this edit. Perhaps if I am to write a letter to the Studio and ask for a reference for Mr JP? Atredies 08:30, May 10, 2011 (UTC)
Harry Potter
Could you please tell us which scenes you were involved with in Harry Potter, so we may validate your claims and put a stop to all this nonsense. Jayden Matthews 14:04, May 11, 2011 (UTC)
RE:
I'm terribly sorry about this whole ordeal. While I do aknowledge the situation is getting a bit out of hand, I advise you, as I did before, to upload a picture of you in costume on the Harry Potter set, or over at Universal. It would finish this pointless and rather upsetting argument once and for all, and would clear your reputation. Assuming good faith on your behalf and that you are telling the truth, I do not believe we should delete the article as, by definition, you should be entitled to one as you took part in the making of the films. Please, do follow my advice. Hoping this finds you well. --  Seth Cooper  owl post! 23:51, May 11, 2011 (UTC)
RE:thank you seth
It doesn't sound pathetic. It's your credibility and reputation, we're talking about here. Please, it would be better for all of us if you uploaded at least an image confirming your participation in the films/theme park: your reputation would be cleared, and the wiki's community would be sure they're hosting accurate information. If you are, indeed, telling the truth, by failing to present evidence it will make seem like you are lying. Think it through. I want to sort out this mess as much as you do. --  Seth Cooper  owl post! 00:14, May 12, 2011 (UTC)
this should show you the image. after that i ask that my name, or uses of my name or images please not be used on here. it will only lead to a few individuals trying to prove me wrong and I am sorry i cant handle that. so please jjust view the image so you know i have been honest and i ask for nothing more with this site. regards jp
36937 405981011313 608656313 4921495 815599 n.jpg
Lord.j.castrianni 00:21, May 12, 2011 (UTC)
*Disclosure: Some of the links above are affiliate links, meaning, at no additional cost to you, Fandom will earn a commission if you click through and make a purchase. Community content is available under
CC-BY-SA
unless otherwise noted.