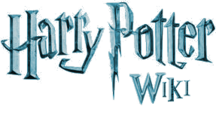 Wotcher!
Hello, Lord The lord, and welcome to the Harry Potter Wiki (HPW). Thank you for your edit to the Template:Death Eaters page. I hope you enjoy it here and decide to stay.
Before editing, be sure to read the wiki's policies. Please sign your name on Talk and vote pages using four tildes (~~~~) to automatically produce your name and the current date. Be sure to verify your e-mail address in your preferences. Before attempting any major article rewrites please read the layout guide. If you have any questions, check out the policy and help pages (see here for editing help), add a question to the Community portal, view the forum or ask me on my talk page. Again, welcome!
Cubs Fan2007 (talk) 10:57, April 3, 2018 (UTC)
Images
When adding images such as File:7578506D-4018-4A34-B7C9-780F93B4B0AE.jpeg, please add Summary info, most notably including the Description, Source, and Licensing information. Otherwise the image may be deleted per the Image Policy. See this image for an example of the Summary template. Thanks --Ironyak1 (talk) 08:51, September 26, 2018 (UTC)
Fanon
FBAWTFT 3, 4 and 5 haven't been announced yet, please don't add these appearances without canon confirmation! Cheers, CosmicChronos Talk to me Contribs 14:00, November 14, 2018 (UTC)
Uploading poor quality images
Please don't bother uploading poor quality images when they're just going to be deleted. Wait til high quality screencaps come out. IlvermornyWizard (talk) 08:43, December 6, 2018 (UTC) IlvermornyWizard
The images you are uploading are terrible and poor quality. The image is not clear enough and you can barely see it clearly. On top of that, you give your file names such long, complicated names. IlvermornyWizard (talk) 07:46, December 11, 2018 (UTC) IlvermornyWizard
Hello!
Hi, can you link me to a video where Merula mentions her aunt, please? :-) Maester Martin (talk) 10:46, December 6, 2018 (UTC)
Merch articles
Hey there! Just want to thank you for your contribution regarding to articles on real-life merch and companies. I'm saying this because personally I actually did try to find info that I assumed would be available on a wiki that supposedly covered all things HP, and was proven wrong. As I am unfamiliar with this area (I suppose I can enjoy window shopping, but I am not materialistic in the way to become a collector), so I had actually gathered links and prepared to ask an Admin and discuss ways to approach, but you basically kept the ball rolling lol.
Will you also work on Loot Crate's Wizarding World box (https://www.lootcrate.com/crates/wizarding-world)? Also, if you specifically created the article as "GeekGear WIZARDRY", does it mean you plan to have a separate article on "GeekGear WIZARDRY Wearable"? Was just wondering if it'd be easier to simplified it as "GeekGear" and with the two Wizarding World (franchise) related boxes they provided to be covered in one. Not sure.
Am also interested in your thoughts on "Danielle Nicole" (https://www.danielle-nicole.com/collections/harry-potter)? This I thought was more complicated at first because I thought the brand also happened to be the person's name (but it doesn't seem to be the case, though I can see it causing some initial confusion lol). I became aware of it (her? lol) because stuff like:
Since they are available at WB Shop, I assumed it makes the brand recognized as "official" instead of "fan made"? Still not sure about where the line is. Do you think the brand warrants an article, and are there other brands like this one?
Lastly, since merch seemed to be your area of expertise, can you take a look at Talk: POP! Vinyl and Talk: Niffler Plush? The relocation mentioned in the latter Talk was recently reverted, but you can see it at this old edit under the "Merchandise" section. I mean, I think it makes more sense to have brand articles instead of specific-product articles, but since there's already a Niffler Plush page, it seemed like a better page unless all brands featured also all have pages here (can't say I've checked.) But yeah, just want an opinion from someone who seemed passionate about the matter! =D
Thanks for reading this! Hope to hear from you at some point! --Sammm✦✧(talk) 16:18, February 1, 2019 (UTC)
Image categorisation attention
Hello there, I have been reviewing many of your uploaded images of merchandise, and not a single one of them you have actually correctly licensed or categorised. It is the official image policy of this wiki to do this, otherwise your images may be deleted in the future. It is rather slothful and sloppy work, and I have also seen that Ironyak1 has also requested this of you previously. Furthermore, I recommend actually giving your images appropriate and identifiable names, rather than giving them titles of pure upload jargon. Please stick to this good, orderly habit of image uploading and sorting in the future, in order to prevent your images from being deleted. RedWizard98 (talk) 01:57, May 24, 2019 (UTC)
Image policy reminder
I think I have told you about this before, but you cannot upload images onto this wiki with incomprehensible file names, and then fail to provide them with the needed summary information. You are violating image policy and thus many of your images have been scheduled for deletion. Please read the image policy and abide by it in the future if you want to continue to upload images. --RedWizard98 (talk) 12:49, April 20, 2020 (UTC)
Image policy
Please read this (https://harrypotter.fandom.com/wiki/Harry_Potter_Wiki:Image_policy) before uploading any more images, as the images you keep uploading have unacceptable file names, are unlicensed and contain zero summary information in their files. These images do not conform to our community policy and will have to be deleted. I hope this helps --RedWizard98 (talk) 15:08, July 30, 2020 (UTC)
*Disclosure: Some of the links above are affiliate links, meaning, at no additional cost to you, Fandom will earn a commission if you click through and make a purchase. Community content is available under
CC-BY-SA
unless otherwise noted.