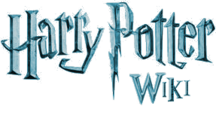 Wotcher!
Hello, MalchonC, and welcome to the Harry Potter Wiki (HPW). Thank you for your edit to the Vulnera Sanentur page. I hope you enjoy it here and decide to stay.
Before editing, be sure to read the wiki's policies. Please sign your name on Talk and vote pages using four tildes (~~~~) to automatically produce your name and the current date. Be sure to verify your e-mail address in your preferences. Before attempting any major article rewrites please read the layout guide. If you have any questions, check out the policy and help pages (see here for editing help), add a question to the Community portal, view the forum or ask me on my talk page. Again, welcome!

Archives
RE:Cocktail umbrella on Pottermore
I did not make the Cocktail Umbrella and put the pottermore tag on it. You should go to the talk page to whoever made the article and ask them as I did not make it.
I made the Soda cocktail article because I saw that there was a name, that did not have a article. I think whoever typed that Filius ordered a Soda of cocktail should have researched and known that he ordered a soda and not a cocktail soda, not my mistake. Cheers! ShawONWIKI (talk) 06:59, 10 September 2021 (UTC)
Just saw your newest comment on my talk page, about the PM appearance. ShawONWIKI (talk) 07:02, 10 September 2021 (UTC)
Like I said, the person who made that article should have known that it was only a soda and not a cocktail (alcohal mixed drink). ShawONWIKI (talk) 07:15, 10 September 2021 (UTC)
Well if you search up 'cocktail' on the internet, it says that cocktails are alcoholic mixed drink. ShawONWIKI (talk) 07:22, 10 September 2021 (UTC)
Haha that mocktail joke me laugh, I actually don't know if that was a joke but it seemed like hm. I also know that it's smart to check sources before writing something, but I wonder why how they added a cocktail into the equation even though it was only a soda. Thanks Malchon. ShawONWIKI (talk) 07:38, 10 September 2021 (UTC)
Problems
I am pretty sure I've said this before but I've always made mistakes on things from, past tense, english problems, images, category problems and other things. This Wiki is very professional which I should learn to be more while writing here. I really to learn how to over come these things, but every since the mistakes have happened and you guys have talked to me about it, I still wonder how do I do some of these things as there are a LOT' of things I still need to fix before becoming a really good wiki editor. As, I would also realy like to become a Content moderator soon, I want to learn how to fix these. Do you have any tips or such, you can help me fix? I am a very good learner and a fast one, so if you could teach me to become better, we could avoid the problems that I make you guys fix. Cheers!
Also if User:RedWizard98 and User:MrSiriusBlack would like to comment on these, please do as they also come to me when I make mistakes. ShawONWIKI (talk) 07:44, 10 September 2021 (UTC)
Cocktail umbrella
A Cocktail umbrella was a collectable item on the old version of Pottermore. The wiki page on this on the Pottermore Wiki clarifies this (https://pottermore.fandom.com/wiki/Cocktail_Umbrella). You were also likely correct to delete that soda cocktail article, since the chapter (Harry Potter and the Prisoner of Azkaban, Chapter 10 (The Marauder's Map)) says this is a generic infusion of different ingredients, it is unknown if it is an official drink or just a mix of different ingredients. RedWizard98 (talk) 11:25, 10 September 2021 (UTC)
Rollback edit?
Ermm, wondering why you rolledback my edit to just put it back again? Cheers! ShawONWIKI (talk) 10:49, 12 September 2021 (UTC)
Magic Awakened wand options
Now that Magic Awakened has been officially released, can you add the wand options to the MC's page? It might help those playing the game now that can't read/understand Chinese. Andrewh7 (talk) 04:08, 21 September 2021 (UTC) Andrewh7