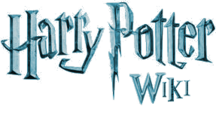 Wotcher!
Hello, MaryJaneRiceCup, and welcome to the Harry Potter Wiki (HPW). Thank you for your edit to the Gellert Grindelwald page. I hope you enjoy it here and decide to stay.
Before editing, be sure to read the wiki's policies. Please sign your name on Talk and vote pages using four tildes (~~~~) to automatically produce your name and the current date. Be sure to verify your e-mail address in your preferences. Before attempting any major article rewrites please read the layout guide. If you have any questions, check out the policy and help pages (see here for editing help), add a question to the Community portal, view the forum or ask me on my talk page. Again, welcome!
Cubs Fan2007 (talk) 17:35, February 19, 2019 (UTC)
Grindelwald edits
Hi. So the issues are that articles are to be written from an in-universe point of view (that is as if all the subjects are real and not mentioning authors and such outside of the references). As such, you don't mentioned JKR in the article itself. The second issue is that the "Dumbledore Featurette" on Youtube (here) does not have any of the information you are adding. Perhaps you have a link to another featurette that you are referring to? Thanks! --Ironyak1 (talk) 18:18, February 19, 2019 (UTC)
Thank you so much for responding. Here is the link to the video that I was referring to. The article is in Portuguese I think. But the video is in English. I haven't been able to find the source article when the directors talk about it, but I can send you a screenshot. http://animagos.com.br/2019/02/17/j-k-rowling-confirma-o-relacionamento-entre-dumbledore-e-grindelwald-foi-amoroso/
I found the link to the screenshot! Someone had i. Here it is. https://www.denofgeek.com/uk/movies/fantastic-beasts-the-crimes-of-grindelwald/61844/fantastic-beasts-2-there-s-something-quite-broken-about-dumbledore-as-a-human-being
—The preceding unsigned comment was added by MaryJaneRiceCup (talk • contribs).
Jk Rowling on Grindeldore: "Their relationship was incredibly intense. It was passionate and it was a love relationship. But as happens in any relationship.......one never knows really what the other person is feeling. You can't know. You can believe you know. So I'm less interested in the sexual side though I believe there is a sexual dimension to this relationship than I am in the sense of the emotions they felt for each other which ultimately is the most fascinating thing about all human relationships.
Source : the video from the digital version, there JK Rowling says it herself. —The preceding unsigned comment was added by TweetUrOpinion (talk • contribs).
https://twitter.com/i/status/1097390874432946181 "IT WAS A LOVE RELATIONSHIP" "INTENSE" "PASSIONNATE' It's official..
TweetUrOpinion
So I made some edits throughout, but I am having trouble putting the proper citations in. Could you help me with it? Thank you!
Answer : They can not have better proof than an interview with JK.Rowling in Video!
She say : It was a ROMANTIC relationship, she say it was passionate and incredibly intense.
The video : https://twitter.com/i/status/1097390874432946181 (Interview on digital FantasticBeast 2 movie.)
TweetUrOpinion
DADA at Ilvermorny
Do you have a source that shows Defence Against the Dark Arts being spelled with an "s" at Ilvermorny? The Pottermore Ilvermorny article states: "Rionach, the youngest of James and Isolt's daughters, taught Defence Against the Dark Arts at Ilvermorny for many years." Cheers --Ironyak1 (talk) 07:35, January 1, 2020 (UTC)
Johnny Depp image
Hello there, please could you provide a source for wherever you found your recent image of Johnny Depp? This would be highly recommended, otherwise images without sources will be deleted. Thank you. --RedWizard98 (talk) 17:16, March 9, 2020 (UTC)
*Disclosure: Some of the links above are affiliate links, meaning, at no additional cost to you, Fandom will earn a commission if you click through and make a purchase. Community content is available under
CC-BY-SA
unless otherwise noted.