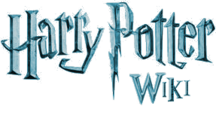 Wotcher!
Hello, Miniwally, and welcome to the Harry Potter Wiki (HPW). Thank you for your edit. I hope you enjoy it here and decide to stay.
Before editing, be sure to read the wiki's policies. Please sign your name on Talk and vote pages using four tildes (~~~~) to automatically produce your name and the current date. Be sure to verify your e-mail address in your preferences. Before attempting any major article rewrites please read the layout guide. If you have any questions, check out the policy and help pages (see here for editing help), add a question to the Community portal, view the forum or ask me on my talk page. Again, welcome!
— -- Cavalier One (Talk) 18:59, May 8, 2009
Wands
Hey Miniwally, it's Madam Hooch. Would you like to find out you wand wood and core. Please go to my userpage and try it out as I really want someone to try it out. Cheers! -- Madam Hooch

(Which Broomstick)
Your wand is, 11¾" Reed wood, with a Essence of Dragon Heartstring.
Powers overview: The carving of reed within this wand is sure to bring peace and tranquility to its owner. Reeds are also known to represent joy and the heart, making it the perfect choice for love charms. Reed wands itself represents endurance and power and because it is often struck by lightning it has been said to have the ability to attract inspiration, wisdom and illumination.
What do you think of your wand? -- Madam Hooch

(Which Broomstick)
Funny, but even though ShirleyA's wand is the most powerful, you can have better control of this one so there really is no need to become jealous. LOL! -- Madam Hooch

(Which Broomstick)
Sig
Would you like me to make you a sig? -- Madam Hooch

(Which Broomstick)
sure why not :D
First, what links to you wish to have. I sugest to have only one other link, so either your talk page or contributions. What two colours do you wish to have. Do you want a picture. Please tell me all this on your user talk. Also show me the picture. Cheers! -- Madam Hooch

(Which Broomstick)
Hey, do you still want to make a sig? -- Madam Hooch(Which Broomstick)
oops sorry didn't realise you said my user talk anyway i'd like it to be ravenclaw movie colours and just my name link or if you don't mind one that goes to this discussion page i think people have wol me? and do you mind if i think of a picture later i can't think of one to have?
Here is your sig: Miniwally

(Owl me!)
Could you tell me if you like it? Just go to your preferences and paste it in. Please tick the box that says Custom signature (Check this box to create a custom signature in the field above. The signature uses the same wiki markup that a regular page does, including links.) Cheers! -- Madam Hooch(Which Broomstick)
I love it great idea with the picture is yours slytherin?--Miniwally

(Owl me!) 22:42, 9 May 2009 (UTC)
I support all houses that is why I have the Hogwarts crest. Could you please sign your name? Thanks, I have just had the Idea for this wiki. We can start lessons. I think we can start with Charms. We will work with the page Charms then we will move onto Filius Flitwick. What do you think of that? Cheers! -- Madam Hooch(Which Broomstick)
Sorry keep forgetting to sign and what you on about we can start with charms then we will move onto filius flitwick?--Miniwally

(Owl me!) 22:43, 9 May 2009 (UTC)
We can make Hogwarts lessons to improve user's skills and expand other articles. We will start with the lesson Charms. For more info go to User:Madam Hooch/Hogwarts classes -- Madam Hooch

(Which Broomstick)
I shall sounds like a good idea, can i post my ideas for the article on discussion? --Miniwally

(Owl me!) 22:52, 9 May 2009 (UTC)
Sure! Could you inform any other members that you think will like to join the lessons? Cheers! -- Madam Hooch

(Which Broomstick)
I don't know much people here as i'm knew but if i come accross anyone i shall.
Wand
Hey don't be jealous! Perhaps your wand could stillwin mine in a duel. ShirleyA

(The Quibbler) 01:31, 9 May 2009 (UTC)
The Durmstrang girl you are looking for can be found in the scene when the Durmstrang delegation leave the Great Hall for the first time. Karkaroff notices Harry Potter and his students stare at him, one of them is a girl.
*Disclosure: Some of the links above are affiliate links, meaning, at no additional cost to you, Fandom will earn a commission if you click through and make a purchase. Community content is available under
CC-BY-SA
unless otherwise noted.