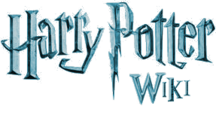 Wotcher!
Hello, Newt Strike, and welcome to the Harry Potter Wiki (HPW). Thank you for your edit to the Template:Activeusers page. I hope you enjoy it here and decide to stay.
Before editing, be sure to read the wiki's policies. Please sign your name on Talk and vote pages using four tildes (~~~~) to automatically produce your name and the current date. Be sure to verify your e-mail address in your preferences. Before attempting any major article rewrites please read the layout guide. If you have any questions, check out the policy and help pages (see here for editing help), add a question to the Community portal, view the forum or ask me on my talk page. Again, welcome!
Cubs Fan2007 (talk) 10:58, February 6, 2018 (UTC)
Private Chat
Hello Avinash, Is there a way we can chat in private? As in discord or amino app? There are some matters that might concern you..
Reverb frost (talk) 04:34, February 22, 2018 (UTC)
Hey. Things have changed a lot. But not as we wished.A lot has happened brother. I am still on kik if you need me. Reverb frost (talk) 10:06, August 5, 2018 (UTC)
Hey Reverb, I tried to contact you on kik later after I saw your message there but couldn't get you. Anyways, I don't know what changes have taken place here but I do wish everything concerns the Wikia in good faith. I have been busy lately and so am unable to join the discussions. Though I occasionally visit wikias for information regarding books.
Newt Strike (talk) 10:25, August 6, 2018 (UTC)
Tense
As far as I know, most of our spell articles still need to be chaged to the past tense. I know that will be lots of work.--Rodolphus (talk) 12:29, October 27, 2018 (UTC)
Administrator Vote
Hello Newt, you may remember me, my name is Dave, and I am currently trying to become an admin here at the Harry potter wiki! I saw you voted for CosmicChronos before he requested for his vote to be closed. Do you support me becoming an admin? I currently have 2 votes (The Dark Marc said I had his, and Magnificent Magnus voted, but it got "accidentally" deleted :( ). If you support me, please vote now! Here:
https://harrypotter.wikia.com/wiki/Harry_Potter_Wiki%3ARequests_for_permissions#Harrypotterexpert101
Cheers, Dave (talk) 02:47, November 13, 2018 (UTC)
Hey there,
It's alright you didn't vote for me. That was from a while ago, so it's fine. Good to see you are back!
Harrypotterexpert101
(talk) 07:48, February 10, 2019 (UTC)
RE Discussions Mod
Hello. As you've been away, it's probably best to review the current Guidelines to get up to speed. https://harrypotter.fandom.com/d/g
Anyone wishing to be a Discussions Mod needs to be nominated by the current Mods or Admins and then be voted in by the community. I am not currently looking to nominate any more Mods but will keep an eye out to see if you or anyone else is a good candidate in the future.
Also, I am handling most of the Discussions moderation currently and already responded to the series of posts I think you are referring to. What makes you believe they should be locked or deleted (again based on the current Guidelines). Cheers --04:13, March 26, 2019 (UTC)
But there is no requirement in the Guidelines that a post contribute to a Discussion (according to you) or to not use images that can be found on Google. If it's not stated as a rule in the Guidelines, that the community has helped vote on, there is no basis to moderate (edit/lock/delete) the post. If you spend some time on Discussions you should notice that things have changed quite a bit with the community leading the way on what they want Discussions to be, instead of a few moderators dictating the rules. Cheers --Ironyak1 (talk) 04:35, March 26, 2019 (UTC)
Previously on Harry Potter wiki... *intense music*
Did you see what I did there? Did ya? huh anywho..
So a lot has changed in the past few weeks. Like literally everything. I am not even sure where to start. 
So there are two types of questions that come to mind when we are talking about these changes, "What has changed?" and "How did this happen?" 
I will answer the second question since I have already answered the first one to you on the OT post.
So it all began over here, an admin vote by a retired Dmod . And another admin vote (FYI this vote was not much of a game changer for Dboard but given the things you know *cough* T *cough* D *cough* M *cough* (man I need a cough syrup), I thought you might wanna read it.) . All this lead to this post. 
But nothing significant enough happend.  Things were talked about, ideas were thrown at, and lots but it all faded. All this was not in vain TBH. Few weeks later this happened, and this also. These two in my personal opinion were the game changer. Something that *cough* C *cough* C *cough* accepted in his resignation post .  Matlab jab koi sensible insaan ho na, toh samjh bhi jaye, par jab koi khud hi khud ki kabar khod raha ho toh yaar rok roke bhi kitna roko gay. And all these "Discussion problems" lead to the real problem and some effective changes. 
This was the first ever vote that took place on HPW Dboard. Here were the voting policies . Here is thevoting policy talk page . (Some useful info and a bit of drama there too.) But well this vote was a bit of a trial. 
Here comes the second vote . An effective one. After this owing to certain wrongful bans, Ironyak1 requested FANDOM staff to remove the ban rights permission(with which they were able to ban users) provided to the Dmods. Now any ban request is to be made on this page . 
After this the next change was not a big one but here it is . Another category. This was mostly for organisational purpose. 
Here comes another vote. You rememeber how previously we would get to make applications to show that were interested in becoming mods and the mods would pick users of their choice? Well this process is no longer in done. This vote  decided how the community wanted to choose the wiki Dmods. 
Another important thing is that Saphy resigned. A good Dmod IMO. 
And well after that came my Dmod vote and User:HPexpert101's vote as well. 
And you know the rest. I might have missed a couple of things or more but know this that whatever is in the guidelines is important and like really really important. So read them and contribute accordingly. Hopefully now you will stick arround for a longer time given the 2 villians are gone. (Hey I was talking about Voldemort and his loyal servant Belatrix. ) 
See you arround Avi. Take care. Reverb frost (talk) 07:15, March 26, 2019 (UTC)
RE Live Chat
Hey - I don't have much free time for chatting currently, but will keep an eye out for any future opportunities. Feel free to leave a message on my talk page if that works better. Cheers --Ironyak1 (talk) 18:59, June 8, 2019 (UTC)
RE Apology
Thank you for taking the time to say this. I appreciate the sentiment expressed although the way in which you say things tends to constantly displace blame from yourself to those interpreting your statements. I don't "think" you talk behind peoples' backs, I know you do, having seen it directly. This behavior combined with the questionable English and a willingness to aggressively and incessantly argue your opinions are all red flags when it comes to considering someone for having additional permissions dealing with users. Combined with the fact that there is no need for additional Mods currently, there is little motivation to consider such a problematic nomination. However, the demands of the Discussions Board may change in the future which may open up an possible opportunity at that time. Thanks --Ironyak1 (talk) 21:29, June 10, 2019 (UTC)
RE Using GDM Tools
Congrats on becoming a GDM! However, I do not think GDMs should be using their abilities in communities that haven't voted in support of those users (any more than I should be allowed to admin other sites and lock/delete their Discussions posts or ban their users). No doubt there are plenty of other Discussions sites that lack oversight and guidance and could use a GDM's assistance. Thanks --Ironyak1 (talk) 19:00, June 27, 2019 (UTC)
As noted by another Discussion Mod, you apparently keep using your rights even after being repeatedly asked not to. Please take a few days off from all Discussions and editing activity here to better understand this request. Future incidents will result in longer and more severe consequences. Thanks --Ironyak1 (talk) 04:53, July 18, 2019 (UTC)
I guess that's kind of fair but let me just tell you I edited a user's age which was against fandom ToU. So, basically I did things in good faith but if mods/admins don't want to interfere in emergency situations as well, I will be careful not to do so in future. No further comments. Thank you. Newt Strike (talk) 07:23, July 18, 2019 (UTC)
But of course you know how to report issues to Mods/Admins, having done in many times in the past, and you know the GDM Guidelines not to take action in Communities with active Mods/Admins, and you know you were directly requested not to use your GDM permissions here. The situation should be abundantly clear so if you continue to ignore everyone and do whatever you want, future consequences will be much more severe. Thanks --Ironyak1 (talk) 18:40, July 18, 2019 (UTC)
I just couldn't resist myself to take mod actions when I saw fandom ToU being violated. And don't worry, I won't be using my rights on the discussion in future. But just letting you know, the action was performed in the good interest of the discussion, it was not meant to offend mods or admins. And btw, who is this Everyone? Dave and Reverb never officially warned me to stop taking mod actions. They just personally told me on other messenger platforms to use my rights well. I had not even seen that msg of Dave on 29th of June on your talk page. So was completely unaware as mods have problem with me too. Only if I would have seen that message, I would not have taken any mod actions. It was just you who warned me once not to take mod actions so saying that you repeatedly warned me doesn't make sense actually. Thanks. Newt Strike (talk) 07:42, July 19, 2019 (UTC)
I didn't think I would have to tell you not to. You know your GDM guidelines, we should not have to remind you of them. If an admin tells you not to do something, do you really think me or Reverb would say anything different? <spanstyle="font-family:Georgia">— <spanstyle="font-weight:light"><spanstyle="color:lightblue; font-style:italic">Harrypotterexpert101</span>
<spanstyle="color:lightblue">(talk)</span> 17:10, July 19, 2019 (UTC)
Of course, but you know Reverb actually once told me that he had no problems with my mod actions before I asked the same to an admin who refused my request. So, I was in the impression that from mod's side, I have the permission. But of course, you made it clear on yak's page that both of u don't want me to moderate the board which I, unfortunately, didn't happen to notice. Only if that msg was written on my talk page, things would have been clearer for me. And, yes, I don't think mods/ admins always kind of share the same opinion. There might be differences in them so I actually believed a warning was warranted to me before blocking my account. An official warning on my talk page clearly stating the consequences of not stopping the use of GDM rights. As said in my block reason, I was repeatedly warned of that but unfortunately, that's not true.
Newt Strike (talk) 06:47, July 20, 2019 (UTC)
Was this communication with Reverb conducted in Discussions or on the wiki (i.e. do you have a link?) Regardless, you asked directly here and were given a direct answer from an admin specifying not to use your GDM rights here. You also are aware of the GDM guidelines so you have been instructed repeatedly not to interfere in communities that have active Mods and Admins. Given that you have chosen not to listen and acted against these requests repeatedly after you were informed, a short ban was imposed to make it clear your actions will result in consequences, regardless of whether or not you agree with it. This should be more than abundantly clear so as your ban expires please resist the temptation to test these boundaries. --Ironyak1 (talk) 07:29, July 20, 2019 (UTC)
Unfortunately, the conversation was on slack but I don't want to involve Reverb in this. So yeah, it's pretty much clear to me now. But I'm not really ashamed of this block cuz it was in the good interest of the discussion. And sometimes, we have to break rules to act in the good interest of the community. I tend to believe in the intent or the spirit of the rules rather than the mere words. But I promise something like this will not happen in future, I will take a blind eye on things which are against ToU. Thanks.
Newt Strike (talk) 08:05, July 20, 2019 (UTC)
A little correction here, there was a conversation going on and you asked if GDMs could use their rights with Dmod's permission and I said if even a regular user ask you as a GDM, then also you can exercise your GDM rights on the Dboard but here(on HPW) we have an admin who is actively contributing to the Dboard and hence even if I say yes, you would need permission of the user who is above me/Dave in user rights hierarchy. Perhaps you misunderstood this line as a green flag from me to use your rights. I sincerely apologise for having created this misconception.
Also for what it matters Dave and I had a conversation shortly after your GDM appointment, on wattpad and there Dave suggested that it would be ok if Newt deleted spam(I would like to also mention that it was probably way before Dave may have noticed that GDMs can't do so unless a community explicitly asks a GDM to do so.) but I suggested that as much as I'd want Newt to use his rights, I would want him to do so in the name of Dmod(which IMO is a befitting title for Newt.) and not as a GDM for 1) It is a violation of our norms of not indulging in wiki moderation activity of wikis with active mods/admins in past 30 days. 2) That is not how I want him to help this community. 
Though there is no such rule, it is advisable to not block users with global rights, instead report the issue to FANDOM staff or Wiki Managers so that they can talk with the user in question and help resolve the issue from its roots. If the complaint doesn't work in stopping then you can feel free to take suitable action(Although it works differently for different user groups, so let us just talk about GDMs here). (Also just so it is clear this is simply a suggestion to avoid friction between certain users with rights and local staff.) Reverb frost (talk)
RE Memos
I'm guessing you're referring to Interdepartmental memos and Memorandum Rodentium, both of which have articles, although both could probably used some additional details and cross-links to each other. Cheers --Ironyak1 (talk) 05:58, August 13, 2019 (UTC)
Stuff on Dboard
Thanks for taking care of it and letting me know. User has been blocked. Cheers --Ironyak1 (talk) 17:25, October 16, 2019 (UTC)
Random
Compliment: I love your profile picutre! Julesandherbooks (talk) 04:06, November 11, 2019 (UTC) I also like the quotes on your profile. It's a good idea! Julesandherbooks (talk) 23:43, February 21, 2020 (UTC)
Thanks.
 Newt Strike   Talk   Contribs 04:42, November 11, 2019 (UTC)
RE Some concerns
Hey there. As for the Harry Potter Wizards Unite wiki, congrats on being bureaucrat. I could see adding a link to this wiki's main page in the Other wiki category. As for linking in the Discussions Guidelines, I would want to check with the current Mods at to their thoughts. In a brief look at the Wizards Unite Discussions, there doesn't seem to be any restrictions or guidance to focus on the game so it appears to be a general HP Discussions (which we already have here ;) If there was a organized post or topic over there I could see possibly crosslinking/promoting it for people here who want to find others there who want to chat more in depth about WU. Feel free to raise the idea in the MoM Discussion Thread.
As for being a Discussions Mod here, you'll need to check in with the current Mods and get their buy-in. I don't spend as much time there as I used to (by their request) so I don't know what the needs really are currently. Cheers --Ironyak1 (talk) 06:03, March 10, 2020 (UTC)
I came here to say the above exactly (with the difference that I'm even less connected with Discussions), but Ironyak beat me to it! If the current Discussions Mods think your help would be useful, then by all means I'll upgrade your permissions. Cheers! --  Seth Cooper  owl post! 19:56, March 10, 2020 (UTC)
Live Chat
Hello! You responded to my help post, and you seem like you know what you're doing. If I were to start a live discussion do I get to send it out to certain people or does everyone see it?
Also sorry if I shouldn't be sending this to you, I don't know who else to ask. I don't even know if I'm sending this message right. 
Madeline (talk) 23:30, April 6, 2020 (UTC)
Dboard
Someone is asking private info @harry potter2010HERMIONE (talk) 22:32, April 30, 2020 (UTC)potterhermione
Hey, sorry I was offline during that period (was sleeping, lol) but I think it has been dealt with by the other mod. Cheers!
 Newt Strike   Talk   Contribs 06:15, May 1, 2020 (UTC)
Please oh God Please!!!!
Newt!!!! Don't leave!!!! —The preceding unsigned comment was added by Raynard2 (talk • contribs) 15:25, May 14, 2020 (UTC).
Sorry mate, I'm taking a break from fandom plus I don't think this wiki is for the community but it is more meant to be for hungry mods/admin...so..I won't stay here rn.
RE:Biased admin and harrassing mods
Hi, Newt Strike. I can't pretend to be very much in-the-know when it comes to Discussions Board, but from what I gather from the nomination page, Ironyak1 simply withdrew the nomination he had himself raised. He didn't blame you or accuse you of anything, he just felt concerned that you might not be up to the task at this moment.
My advice for you is -- prove him otherwise! Don't be discouraged and continue to prove everyone you're quite able to learn from those mistakes and be a better, valuable contributor. If you do that, I'm certain a new nomination might be considered not too far away in the future.
Cheers. --  Seth Cooper  owl post! 22:15, May 17, 2020 (UTC)
Kind regards
Yo Newtstrike 
so it's Niamh here from the maze runner wiki. Just wanna let u know (if you're still here) that me and a few others think it's absolutely ridiculous what happened not only on the maze runner wiki, but also the HP wiki. Just to let u know that we think u were a really good Dmod, and it's annoying that you've been banned. We are all very annoyed at a particular admin. Alright. Hope ur doing okay 
A5theglueNewtThomasSangster (talk) 15:25, May 19, 2020 (UTC)
Policy Review & Proposals
As you have participated in the Forum:Policy Review process, I am notifying you of the goal to finalize any suggestions on these proposals in the next couple days in preparation for a series of votes to help choose between varying options.
While this timeline need not be a strict one, and more time of course will be allocated for further discussion as needed, my hope is that some attention on these proposals can bring us closer to clarifying suggestions, finding agreement where possible, and improving the wording to help facilitate any potential voting.
Many thanks for your time and effort on helping to make these improvements! --Ironyak1 (talk) 15:09, July 23, 2020 (UTC)
As a reminder, Voting on the Forum:Voting Policy proposed changes closes in a few days. If you haven't had a chance to review the proposals and vote, please do so while there is still time. Thanks! --Ironyak1 (talk) 16:34, July 29, 2020 (UTC)
Hello again! I am checking in with everyone who has a made a User Right proposal to see if we can begin to wrap up work on any or all of the Gaining Rights, Maintaining Rights, & Removing Rights sections in the hopes of beginning to vote on one or more of them sometime this weekend.
Again, this is not a strict timeline so if extra time is needed it is of course available - just trying to focus again on achieving tangible movement forward for these proposals. Your Gaining Rights proposal appears to still has a fatal flaw in that without administration involvement with a vote there is no clear path for the results to be implemented and having users (who may have no idea of the voting requirements or process, nor any ability to enforce the policies involved) able to start and run their own votes has numerous obvious problems as well and directly contradicts the Voting Policy both current and with the new voted-for changes. Having the RFP process being a weakened and contradictory work-around to the Voting Policy isn't going to be an adoptable Policy so I would suggest thinking about how to correct this critical error. Cheers --Ironyak1 (talk) 07:51, August 6, 2020 (UTC)
Please note that the User Rights Gaining Rights, Maintaining Rights, and Removing Rights proposals are open for voting. Also, Forum:Voting Policy - final draft is available for review and final minor revisions before it heads to a final vote for adoption in the next few days. Any input on these items is appreciated. Thanks --Ironyak1 (talk) 17:45, August 15, 2020 (UTC)
RE Live Chat
I should be around in Chat for awhile if that works for you. Cheers --Ironyak1 (talk) 15:54, July 30, 2020 (UTC)
RE Changes in my user right policy
Overall your proposal is fine, although you still have users being able to direct their own vote for themselves if multiple Bureaucrats turn down holding a vote for them. This vote again has no path to being implemented if the Bureaucrats refuse to participate and so is an invalid and impotent measure.
So after two bureaucrats say no to holding a vote, but the users hold one anyway, and presumably the nominee has more Fors than Againsts, then what? Bureaucrats have already said they would not hold or honor a vote and given their reasons, so what happens now?
Why do all your proposals attempt to create ways of working around the Bureaucrats? As Bureaucrats are the central role on all FANDOM wikis and are necessary participants in granting most rights, processes that try to work around them don't have any means by which they can be enforced and are largely empty gestures. Unless you have some way of "storming the Bastille" and overthrowing the current governing body and all its Policies and procedures, your proposals must stick with methods that rely on the Bureaucracy to implement. --Ironyak1 (talk) 18:12, August 11, 2020 (UTC)
Re: Tense
I have understood that already. Thanks for your concern, though -     TheHacktivist42         talk       contribs     14:09, October 6, 2020 (UTC)
Re:Hello
That was quite a bit of text. Anything in particular you'd like my input on? Tfoc (talk) 15:00, October 8, 2020 (UTC)
Based on what I've seen and heard of you, I'd say - with all due respect - that a man can be ill-suited for a position of authority, even if he has the very best of intentions. You have actively been asking people to make you a mod/admin, and you have never really made it very clear why you want it, let alone why you'd need it. It is a curious thing, Newt, but have you ever considered perhaps that those who are best suited to power are those who have never sought it. Those who, unlike you, have leadership thrust upon them, and take up the mantle because they must, and find to their own surprise that they wear it well? Tfoc (talk) 18:32, October 8, 2020 (UTC)
Oh, I see. So you're tale is one of fallen grandure and the system's failure to give you - as you see it - your due, is that it? Well, I'm sorry to say that your reply sort of begs the question of why exactly you think you deserve these priviliges? Tfoc (talk) 18:48, October 8, 2020 (UTC) 
I'm sharing my sentiments freely through my skepticism, aren't I? What can you tell me of the links the other people are citing as sources for your apparent failure to qualify for the post you want? Tfoc (talk) 19:40, October 8, 2020 (UTC)
I don't know about that.Harrypotterexpert101's first response to you was rife with references from this wiki. 
Tfoc (talk) 20:15, October 8, 2020 (UTC)
RE Error in voting policy page
The Harry Potter Wiki:Voting policy is correct - it is still +3 for a majority for most votes, although there needs to be at least 7 votes in total for the vote to be valid. You can check that the Forum:Voting Policy - final draft and Forum:Voting Policy proposed changes both agree with this as well. Only the Harry Potter Wiki:User Rights policy Removal of Rights has a +7 super-majority required. Hope this helps --Ironyak1 (talk) 04:39, October 10, 2020 (UTC)
RE Vote process
Hey - I am keeping track of the timeline for each of the nominations and realize that the seven days of discussion for yours is coming to an end in the next ~21.5 hours. However, given that there have been several comments in the last 24 hours, the discussion doesn't seem to have settled or resolved so it will be left open for the full duration.
Also, I will not be holding any Chat sessions while nominations are ongoing so that related conversations are available for public review in the Forum. Thanks --Ironyak1 (talk) 22:54, October 11, 2020 (UTC)
Order of Merlin
Order of Merlin (Third Class)
The Order of Merlin is awarded to you by MechQueste for having over one-thousand edits on the Harry Potter Wiki.
- Outstanding. MechQueste 17:13, October 14, 2020 (UTC)
RE: Greetings
Hello Newt. Firstly, let me say in no way am I upset with your nomination. I am not making plans either -- I am advising a fellow administrator on issues of wiki policy because they asked my opinion. Frankly, some of the stuff about potential vote-farming on your part is alarming and goes against the spirit of the wiki. I am also aware that you have petitioned for rights on multiple wikis. While I hope these requests come from a desire to do good, it looks like you are trying to grab rights wherever you can. Your side was presented in the RFP -- or do you not feel you had adequate chance to explain your actions? I read the request and replies to come to my decision to vote against.
I am neutral in this matter. I have no personal stake in this at all. A fellow administrator is concerned that you are undermining the voting process with your actions and I am advising in that regard. In fact, several users on the RFP seem to confirm this.--Cavalier One

(Wizarding Wireless Network) 19:43, October 15, 2020 (UTC)
Account block
Given the enormous disruptions you've caused through your extremes attempts to game the voting system to benefit yourself, I am placing a one year block on your account and will also be contacting Staff regarding your actions. I would have done this sooner, but did not want to interfere with, or force a close to, a vote that another administrator had opened.
While you have withdrawn your request for admin permissions, you still are claiming "pure innocency" in the matter which does not appear to be taking ownership or expressing regret for your intentional and extensive breaking of policies such as requesting users to vote for you. I will hope you take this time to reflect on and learn from this experience and its consequences. --Ironyak1 (talk) 11:57, October 16, 2020 (UTC)
Nothing more would I have expected that from you. Do you have any evidence I tried to game the system? Do you have any evidence that the users complaining are saying the truth? Thnx for contacting staffs, I will make sure to notify them as how unfairly you blocked me for such a long time period. Thnx.
 Newt Strike   Talk   Contribs 12:56, October 16, 2020 (UTC)
This block seems ridiculously extortionate, considering there are many users who have done much, much worse than simply canvass votes. I don't believe this is actually a valid reason to block someone, after having read the block policy, and there should be the opportunity to appeal this. This block also will not solve a single issue present, and there should have been a proper discussion established before this happened.--RedWizard98 (talk) 16:15, October 16, 2020 (UTC)

I do believe IronYak1 did the right thing. There has been a lot of evidence against him, and playing pure innocence doesn't help either. It is a valid reason, and Yak's judgement is a lot wiser than a lot of people, so I personally think this block is justified.  • DragonBallZ050 • Talk 08:04, October 20, 2020 (UTC)
You do not think that being blocked for one year is far too extreme and unnecessary? There are many vandals and users who upload fanon, as well as sock-puppeteers, who somehow do not get blocked. I disagree completely with this decision.--RedWizard98 (talk) 08:13, October 20, 2020 (UTC)
*Disclosure: Some of the links above are affiliate links, meaning, at no additional cost to you, Fandom will earn a commission if you click through and make a purchase. Community content is available under
CC-BY-SA
unless otherwise noted.